Every Child Begins The World Again ~ Henry David Thoreau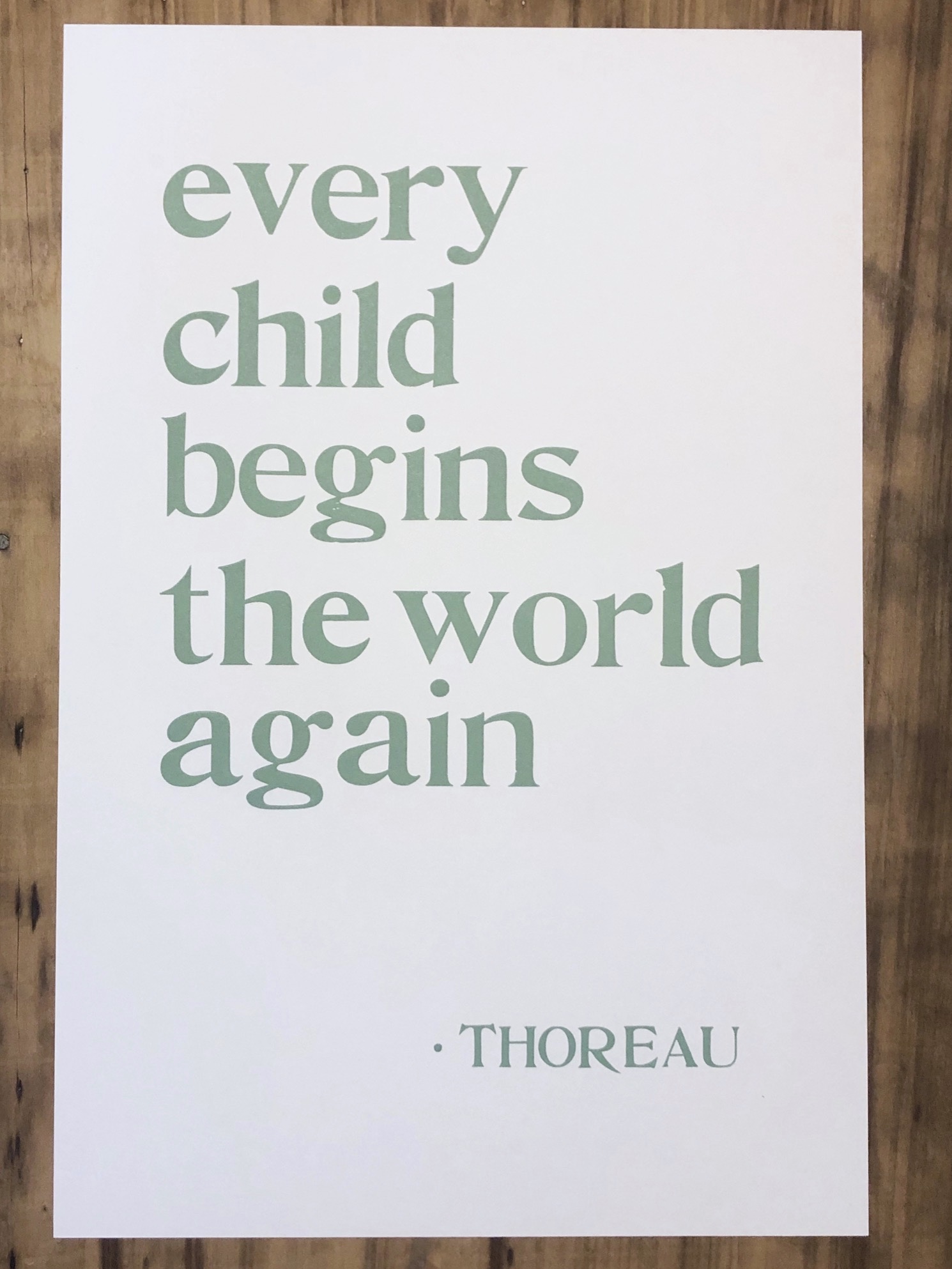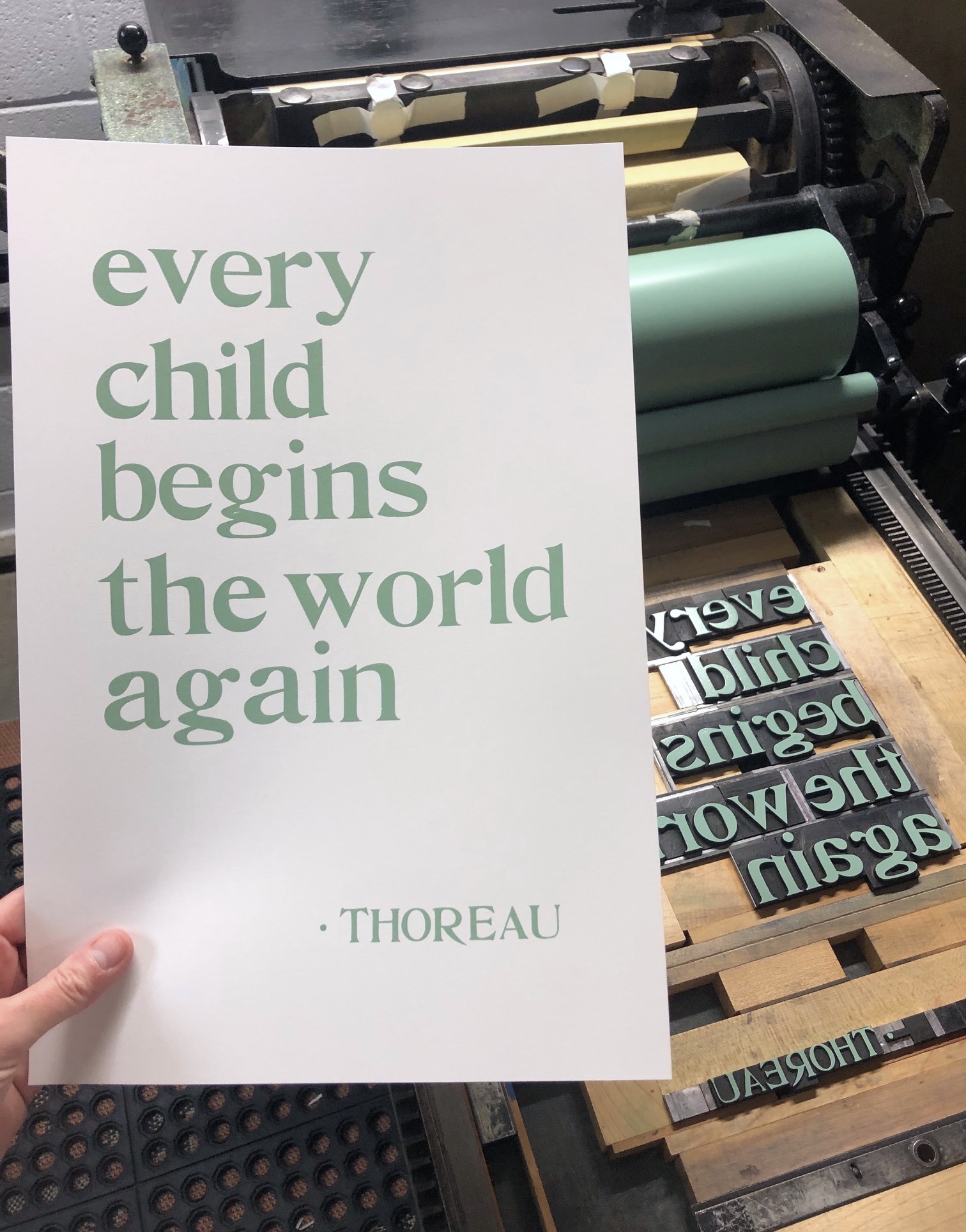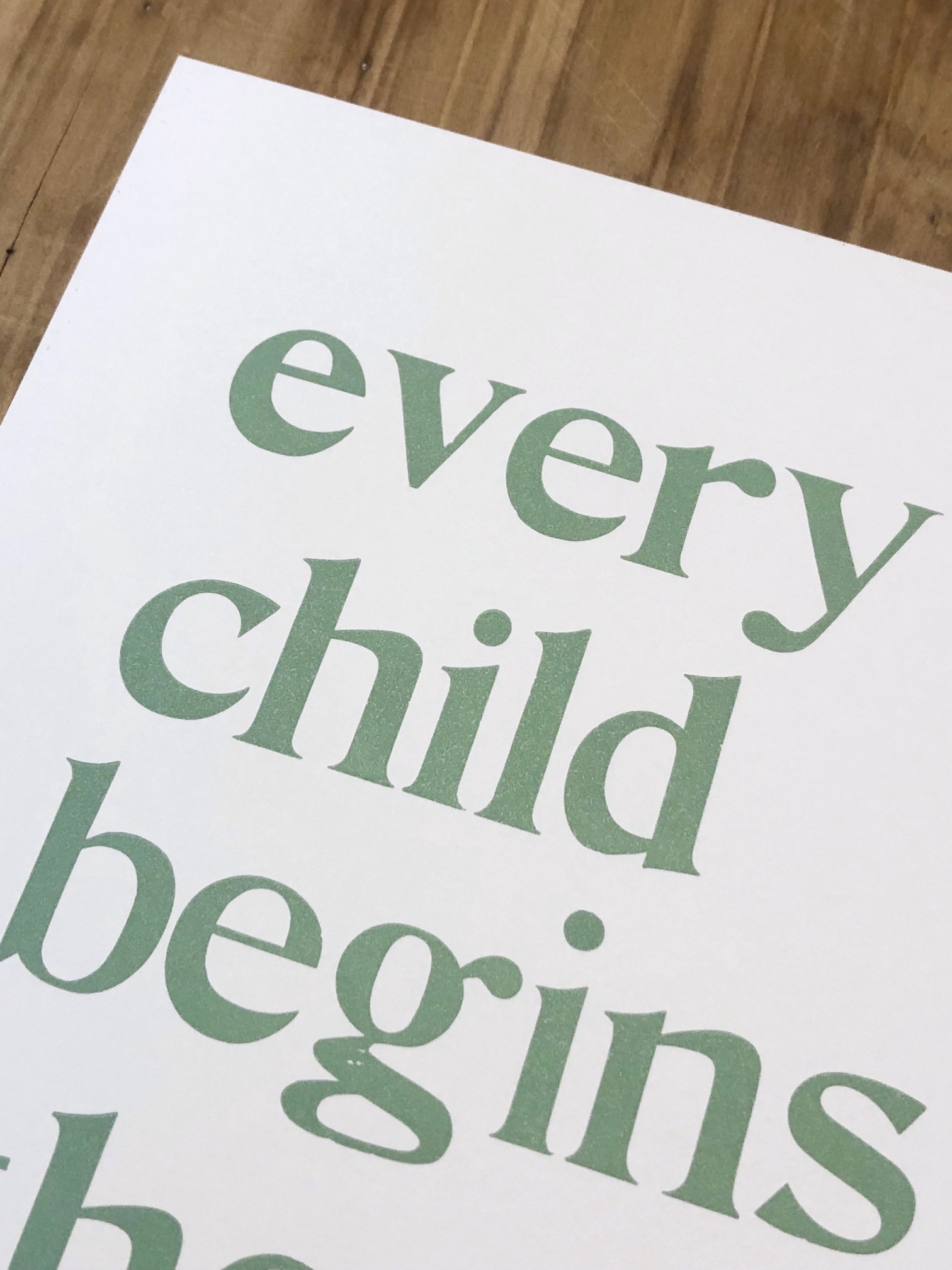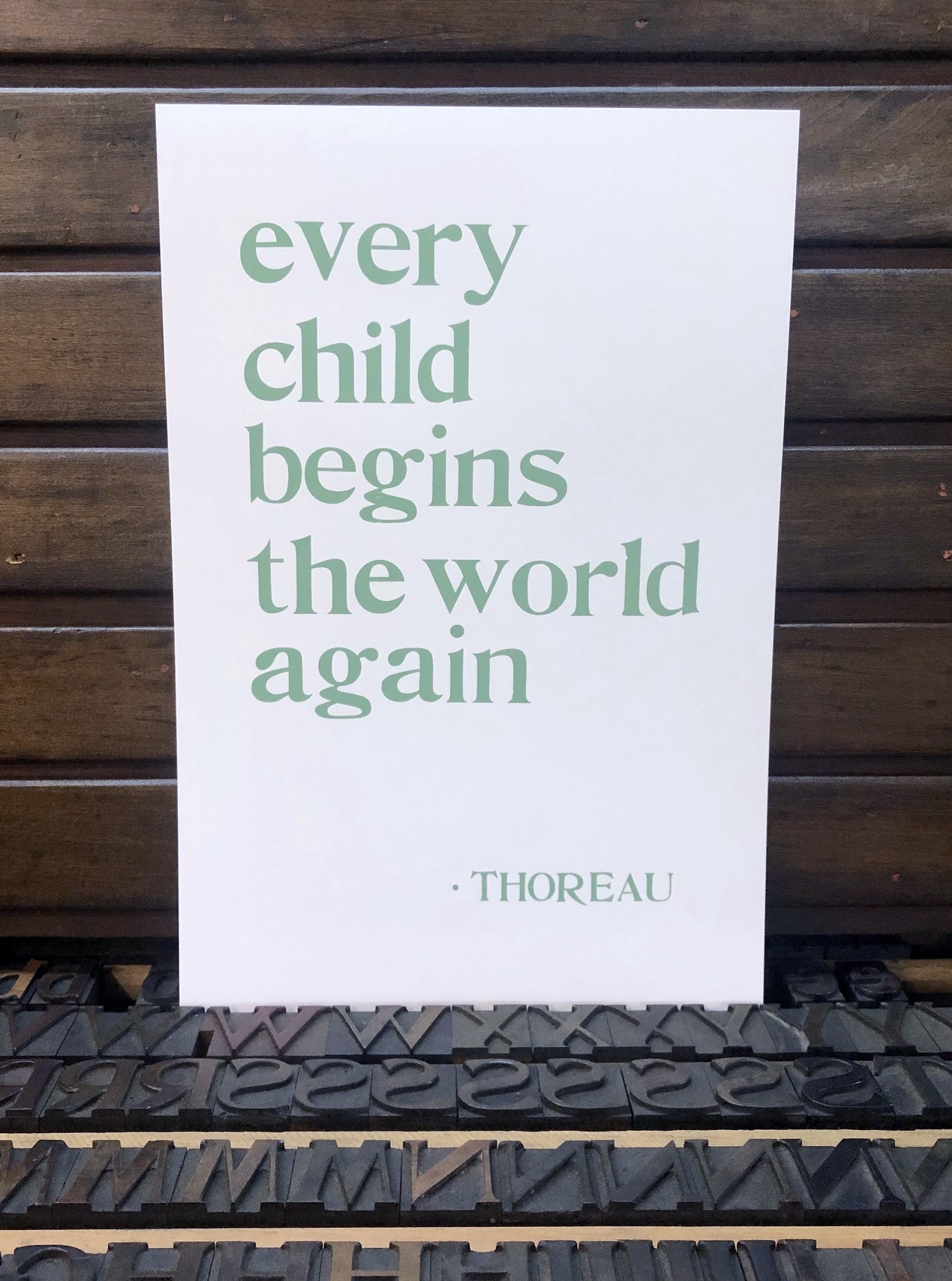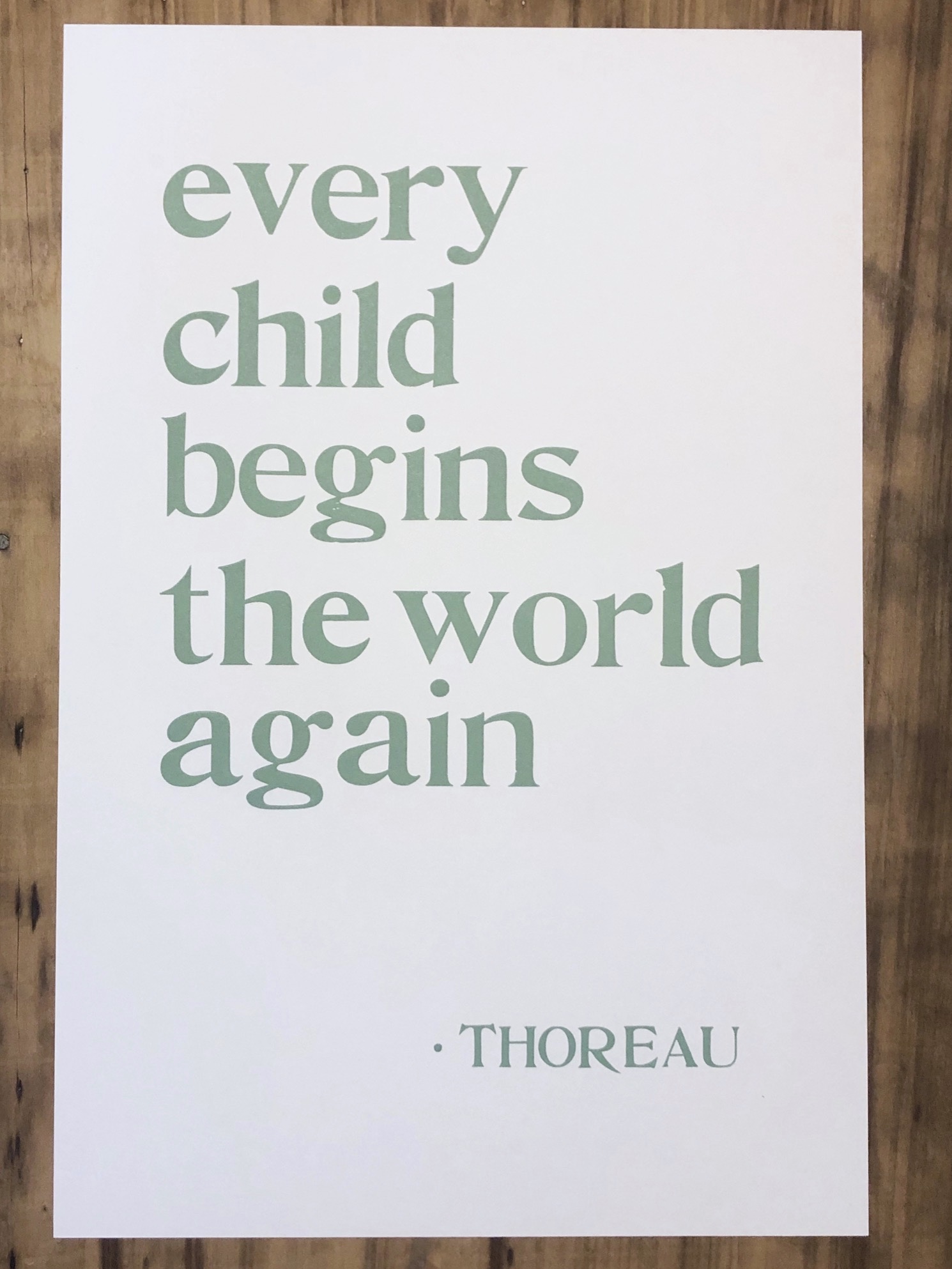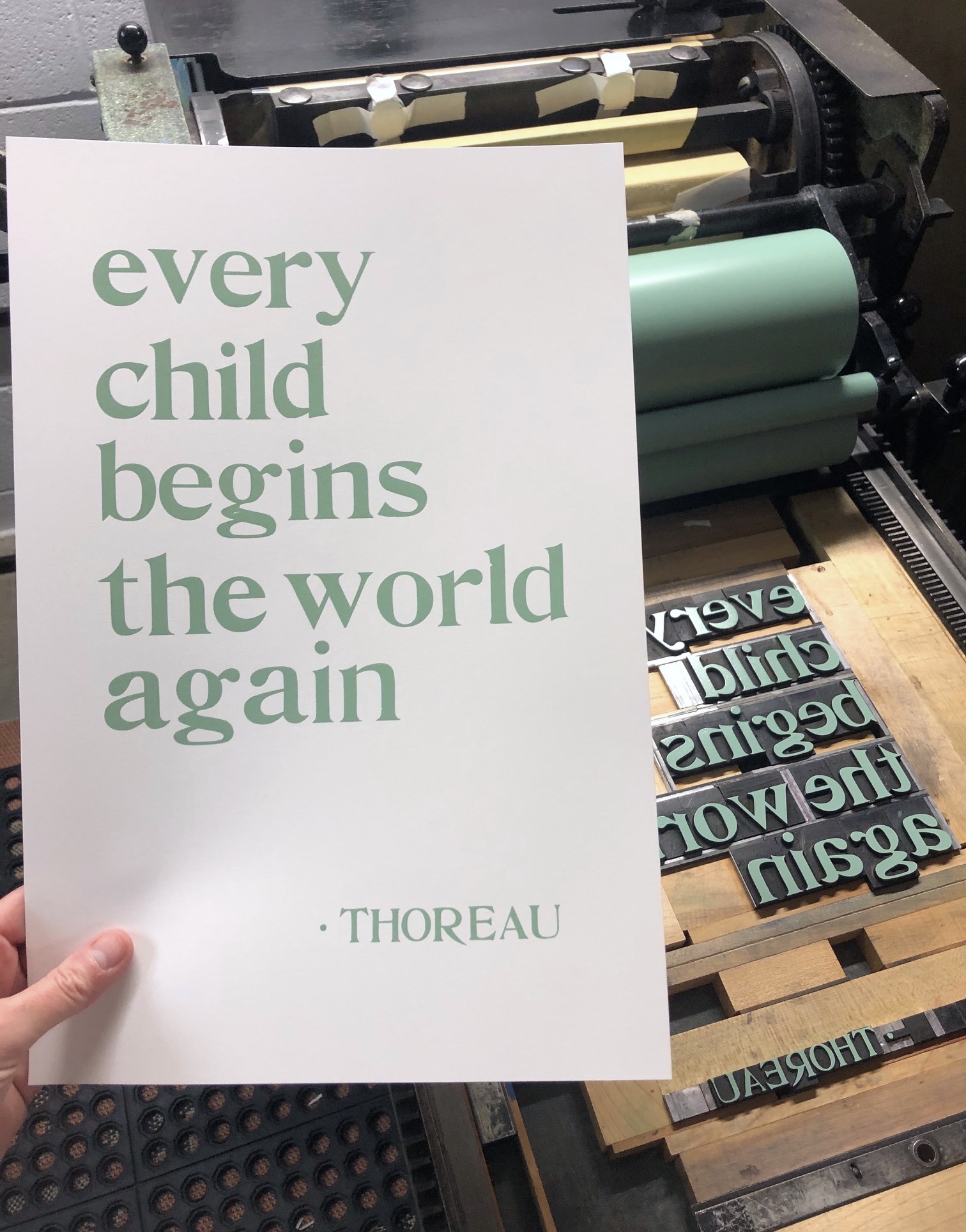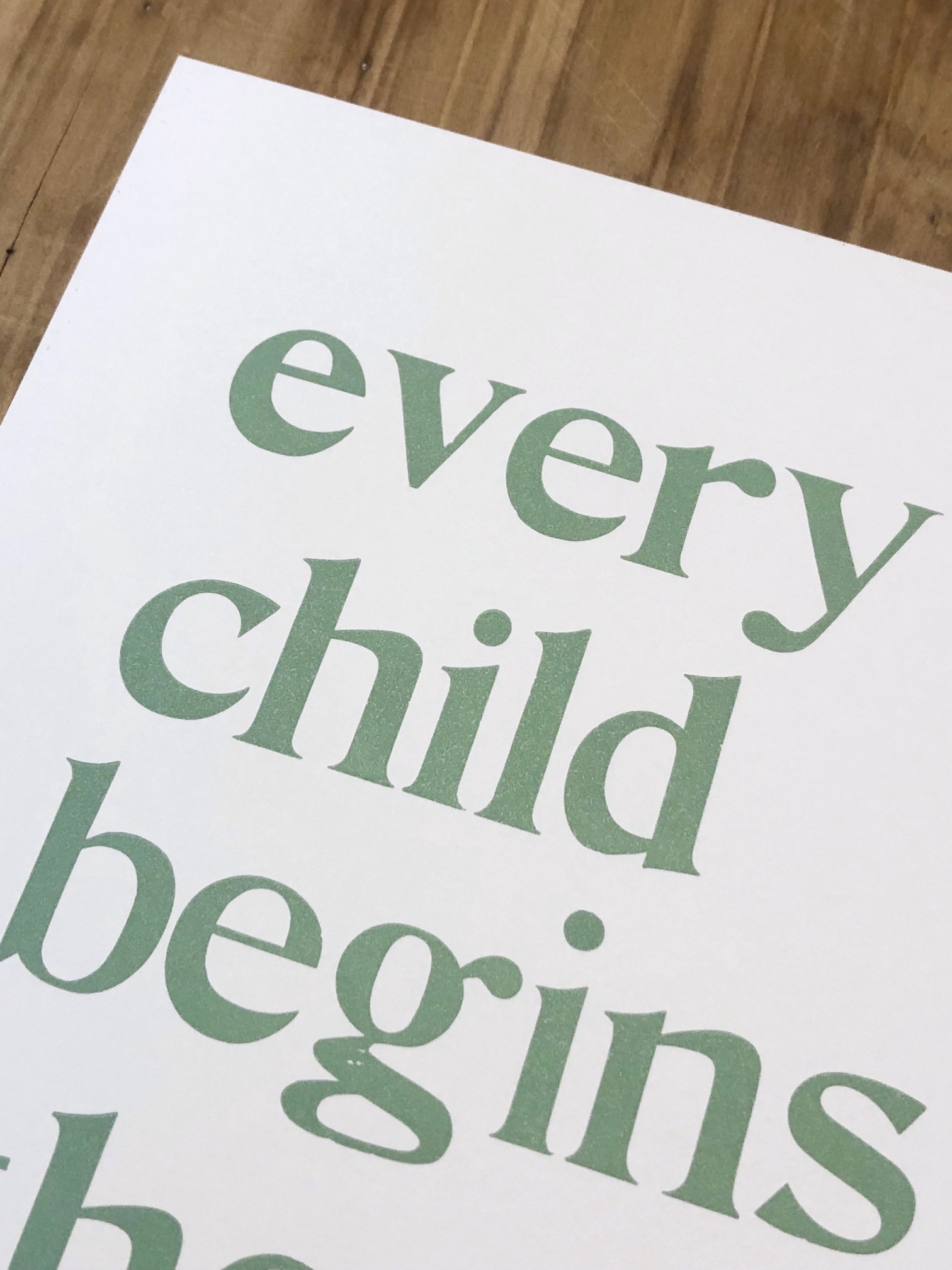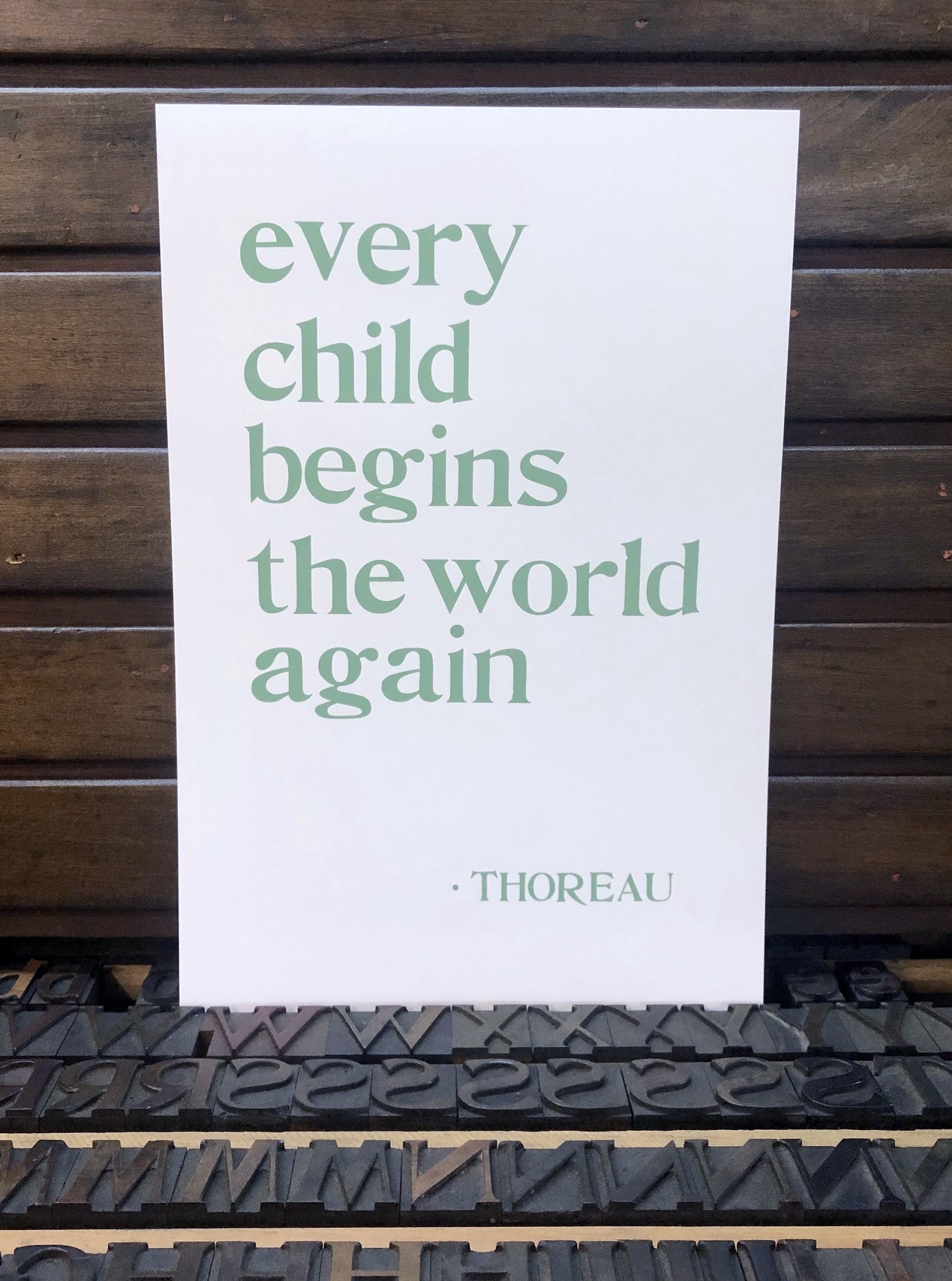 Every Child Begins The World Again ~ Henry David Thoreau
This poignant quote from the first chapter of Walden expresses the wonder, hopefulness, and new possibilities inherent in every single child. It makes a beautiful gift for a beloved child or parent in your life.
The quote was composed using some of our gorgeous antique wood type (a typeface called "DeVinne"), and printed in a spring green ink on white Mohawk Double Crown cover stock. Size: 10 x 15 inches, suitable for matting and/or framing.
SPECIAL NOTE: We are donating 50% of each sale of this print to KIND — Kids In Need of Defense — a highly accredited organization that provides legal and social services for children who enter the US immigration system alone.