PosterTruth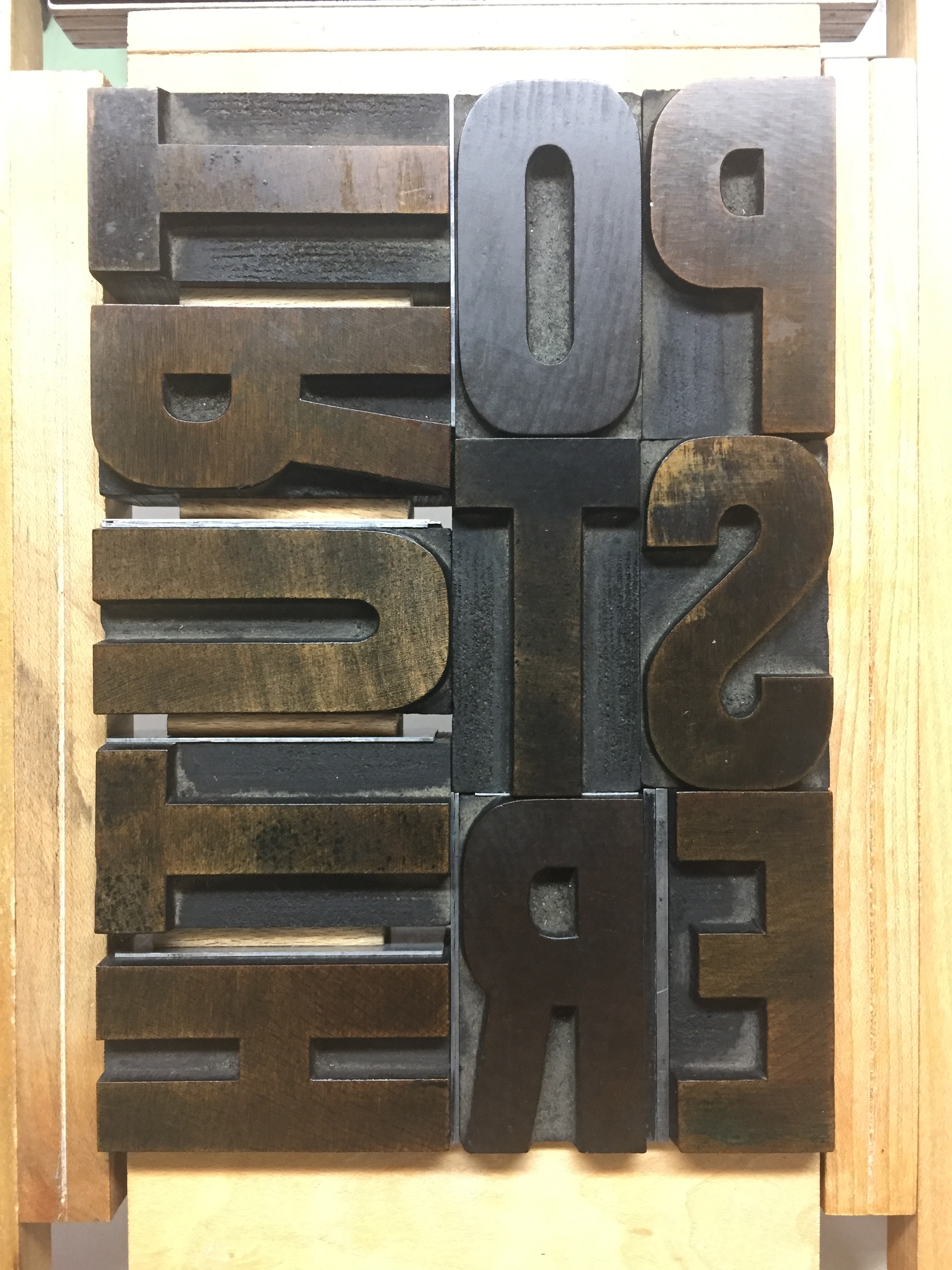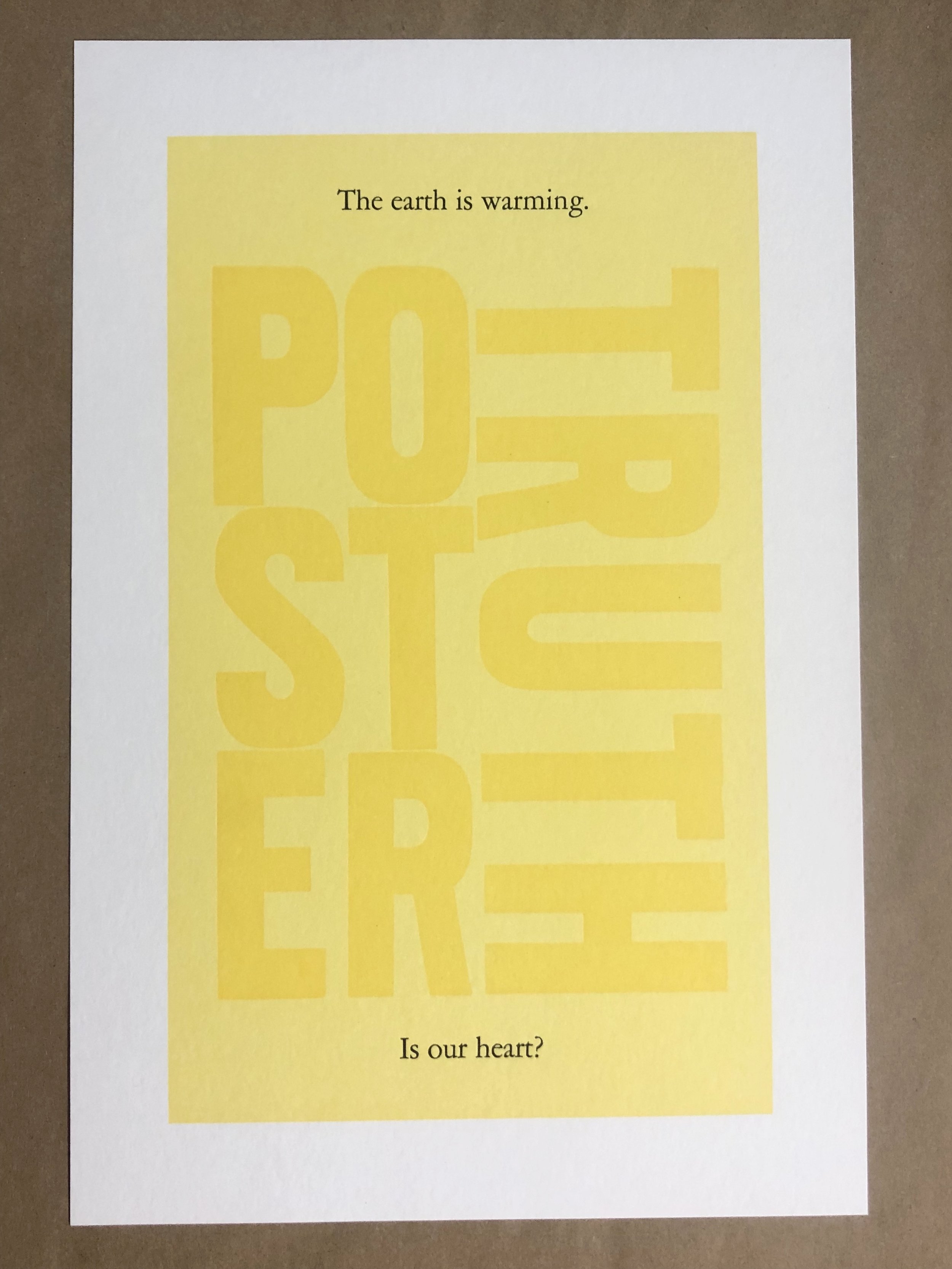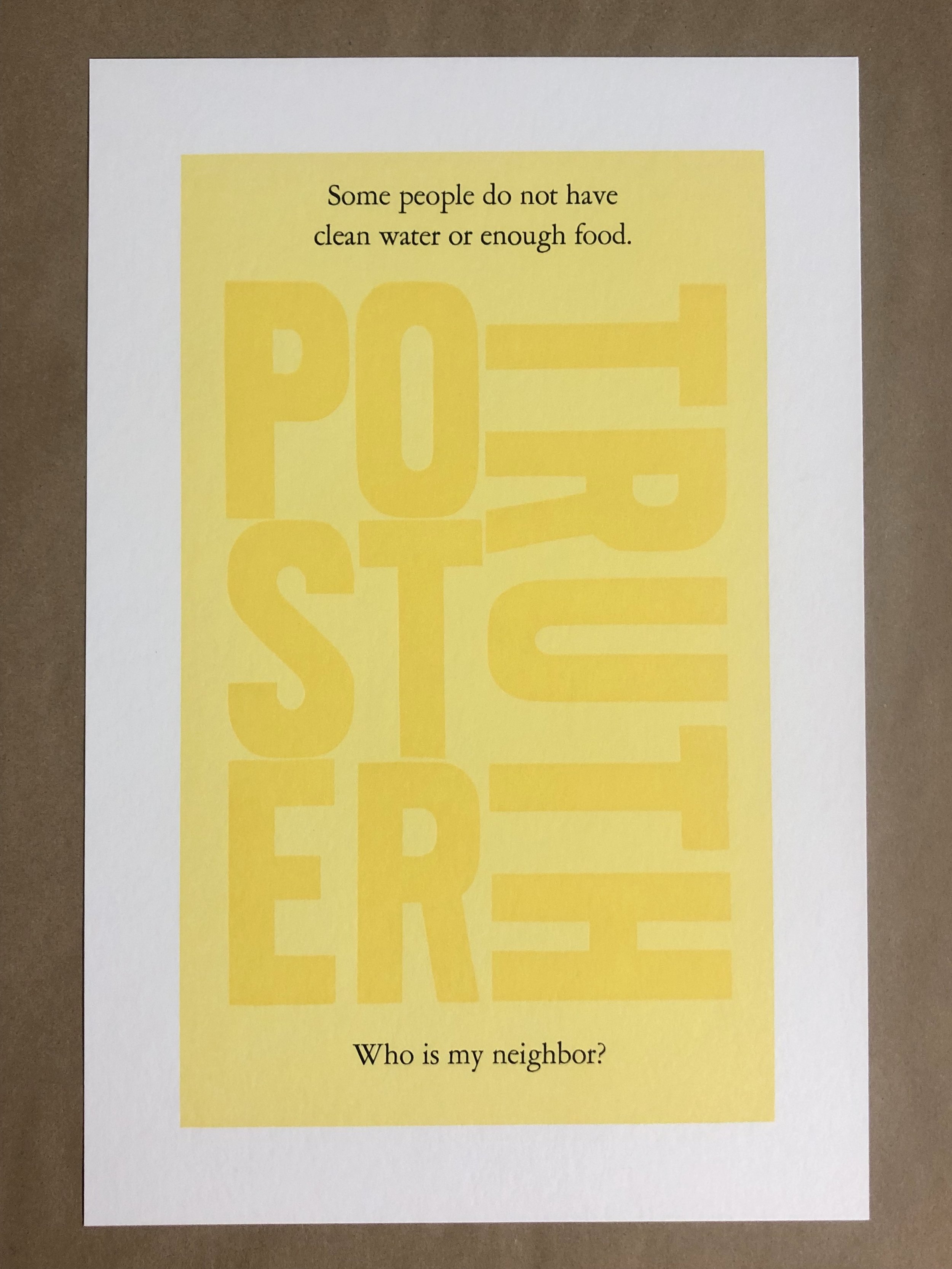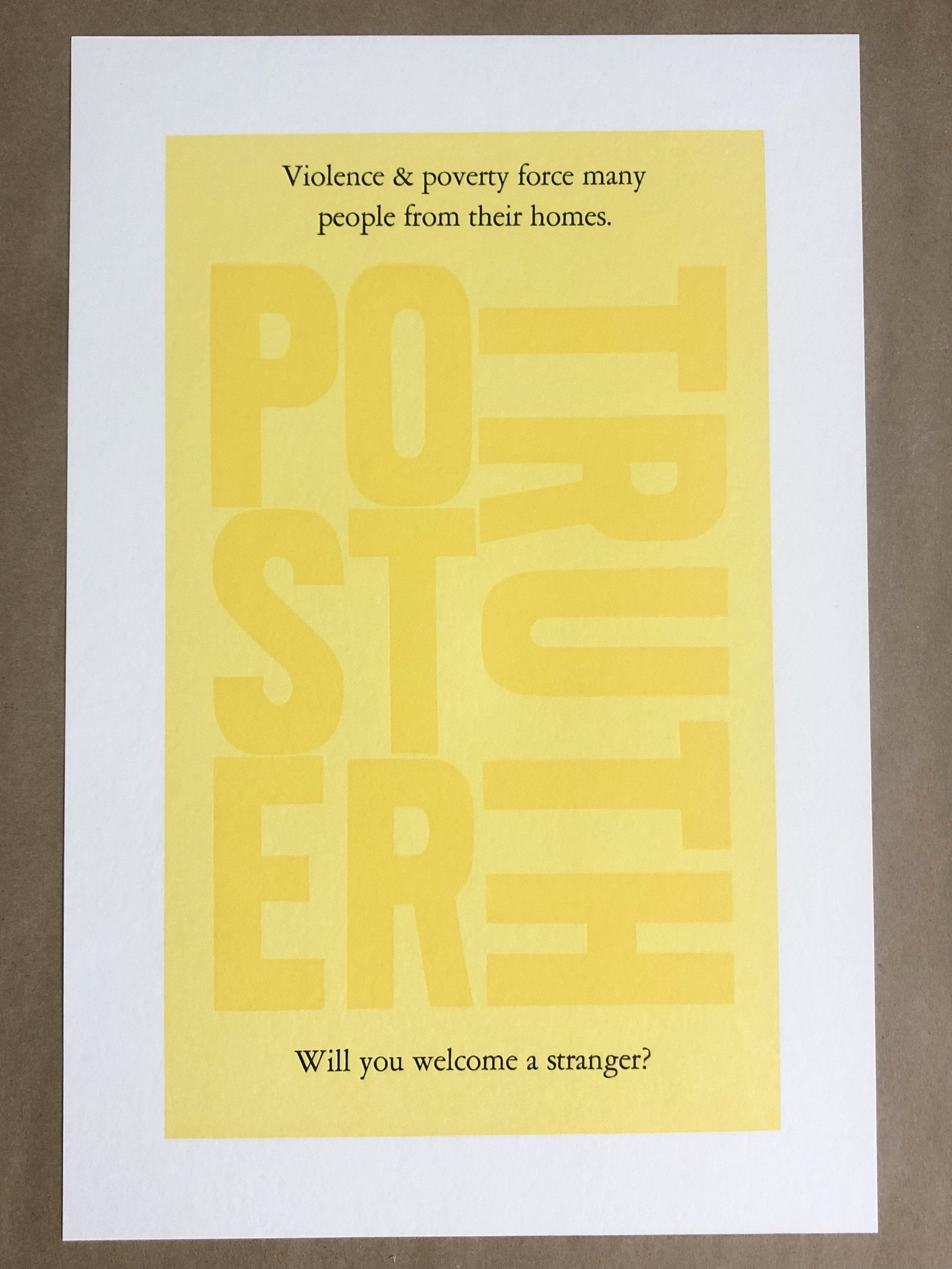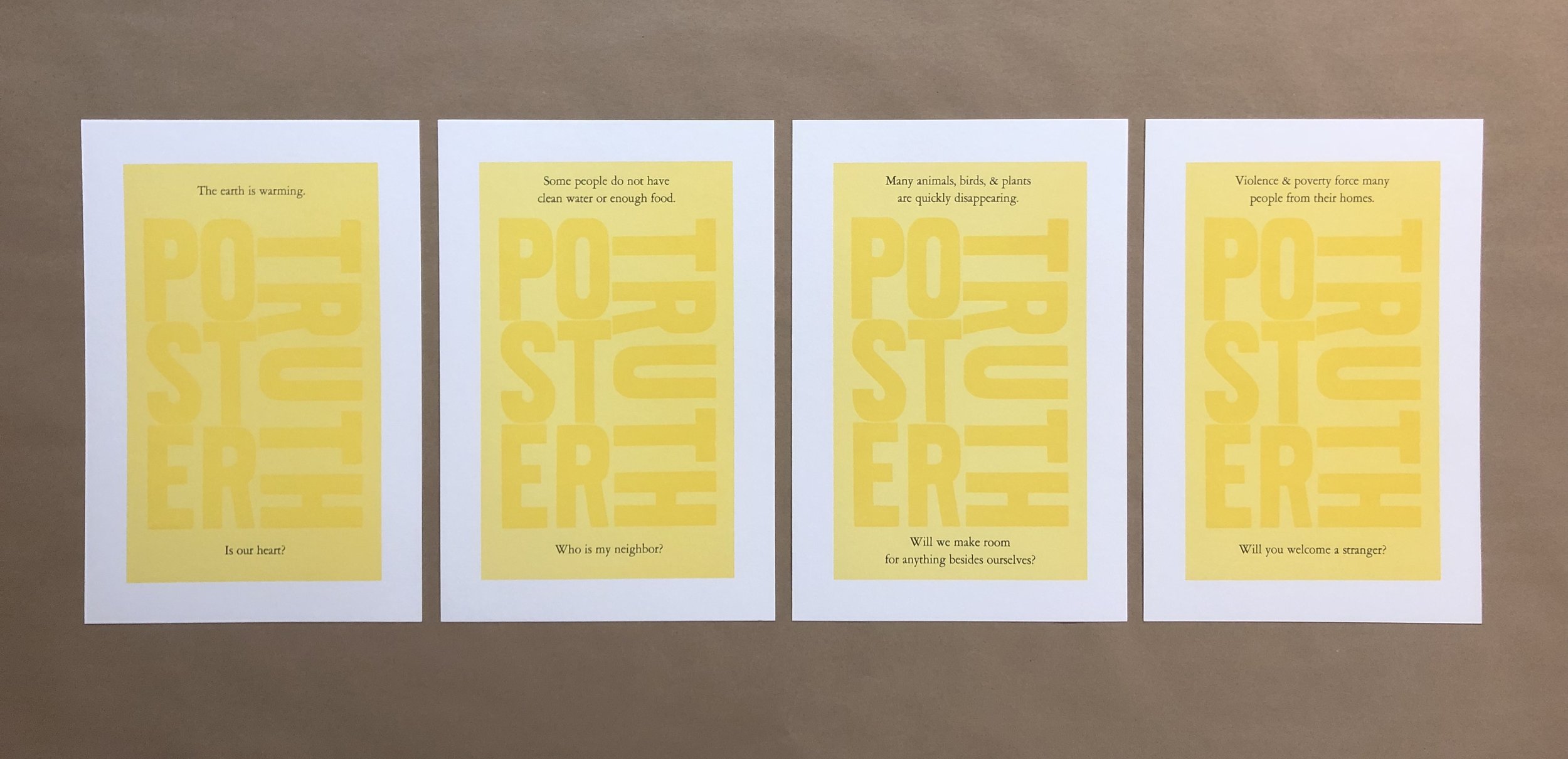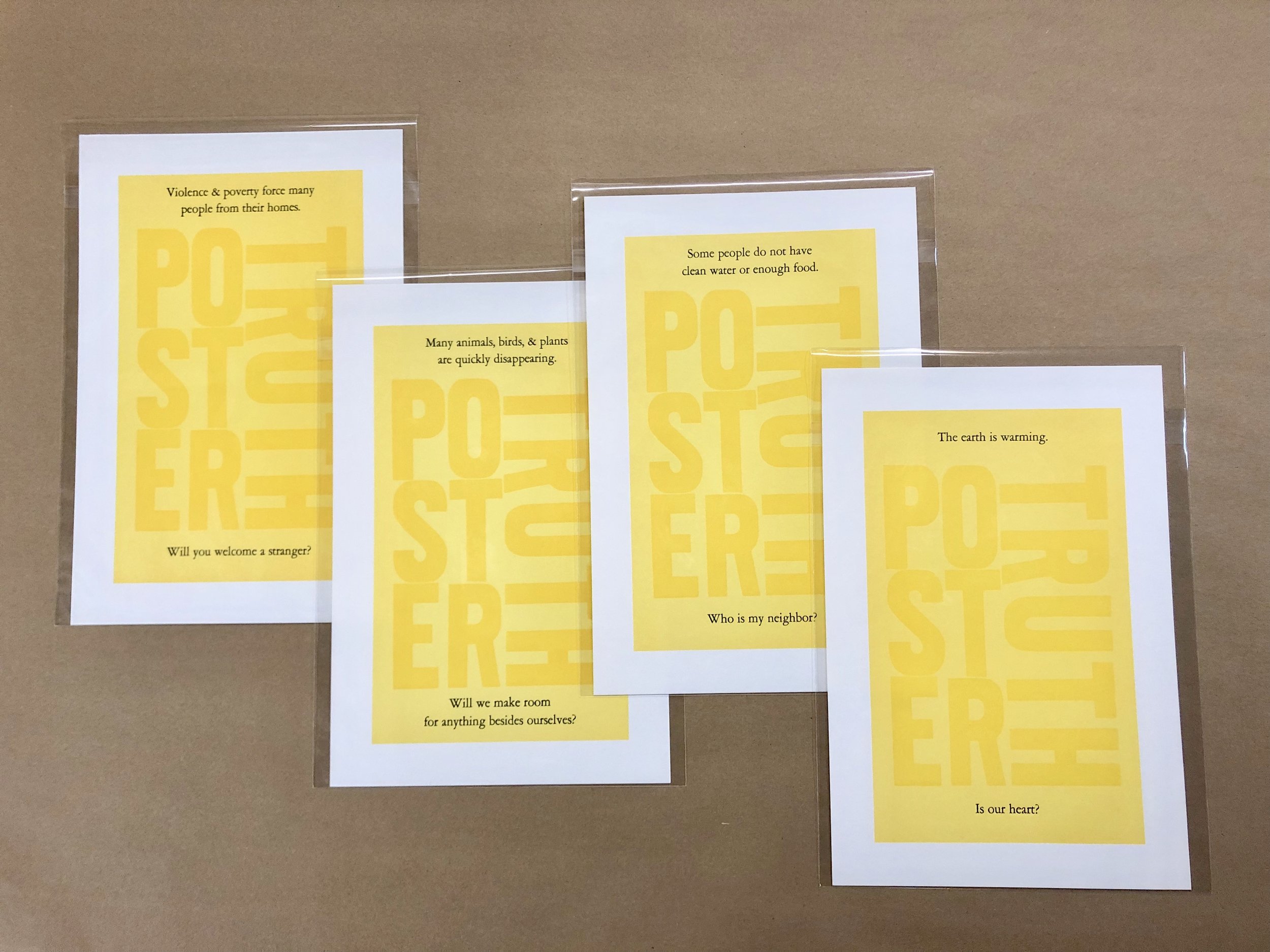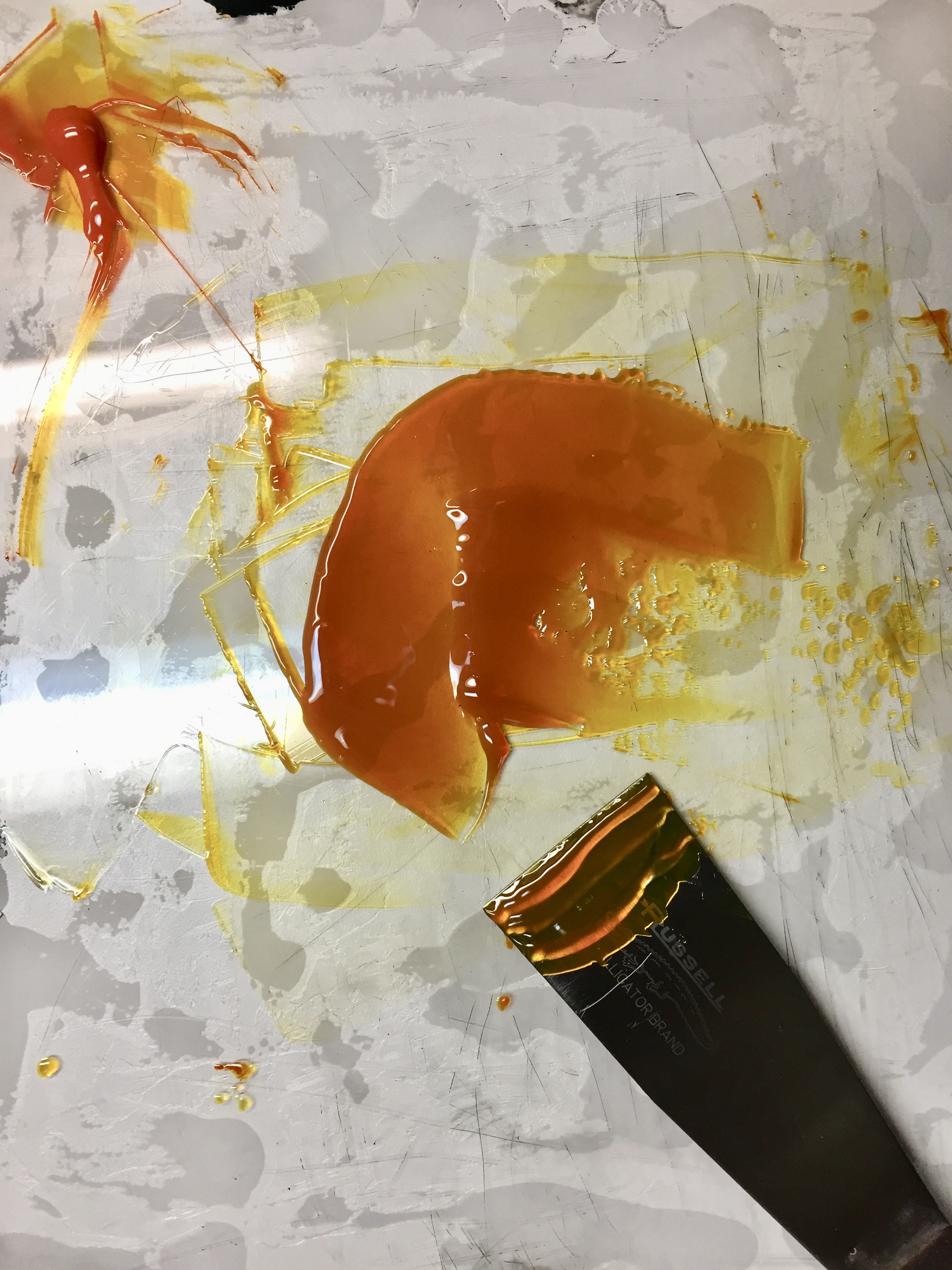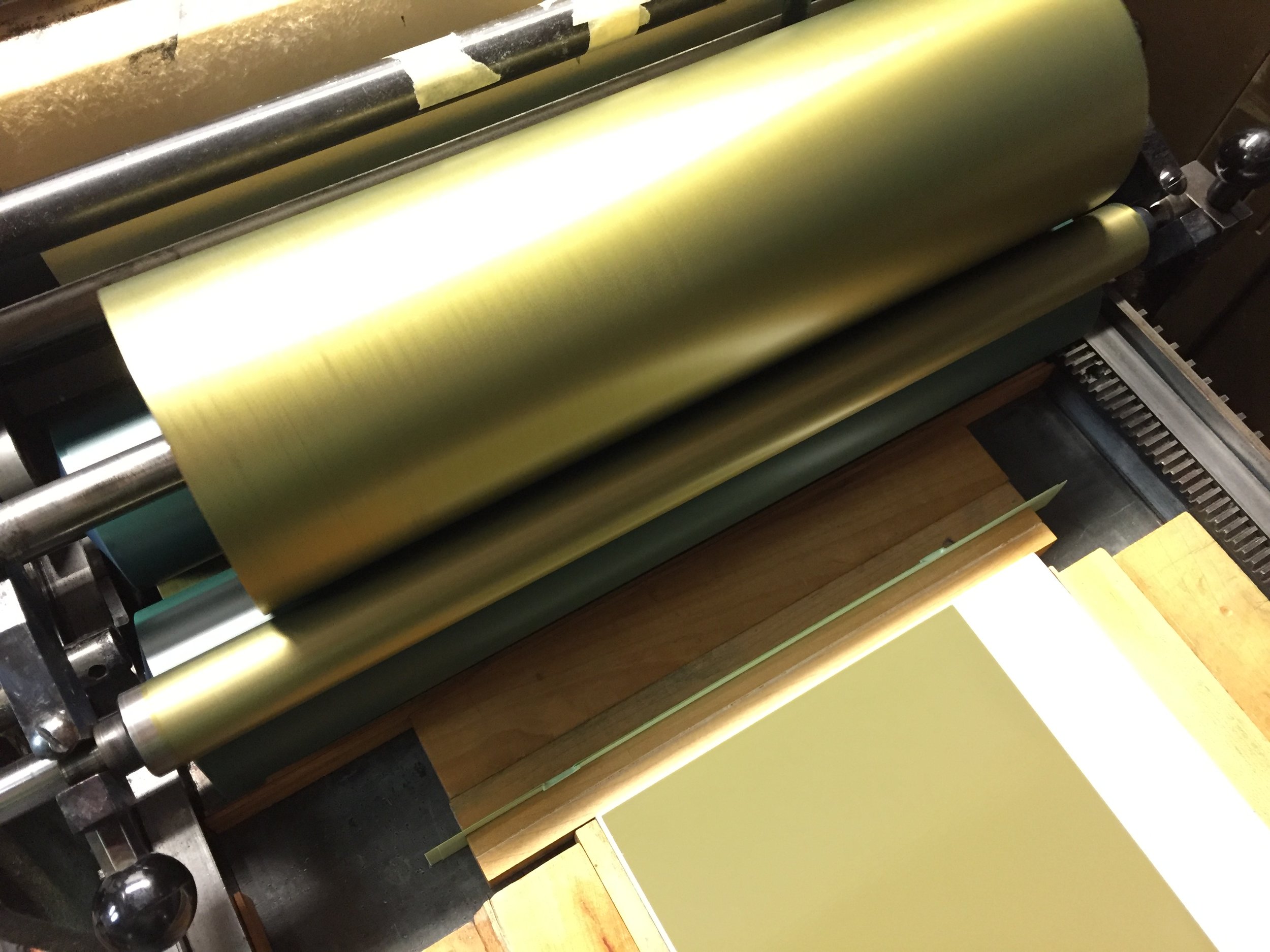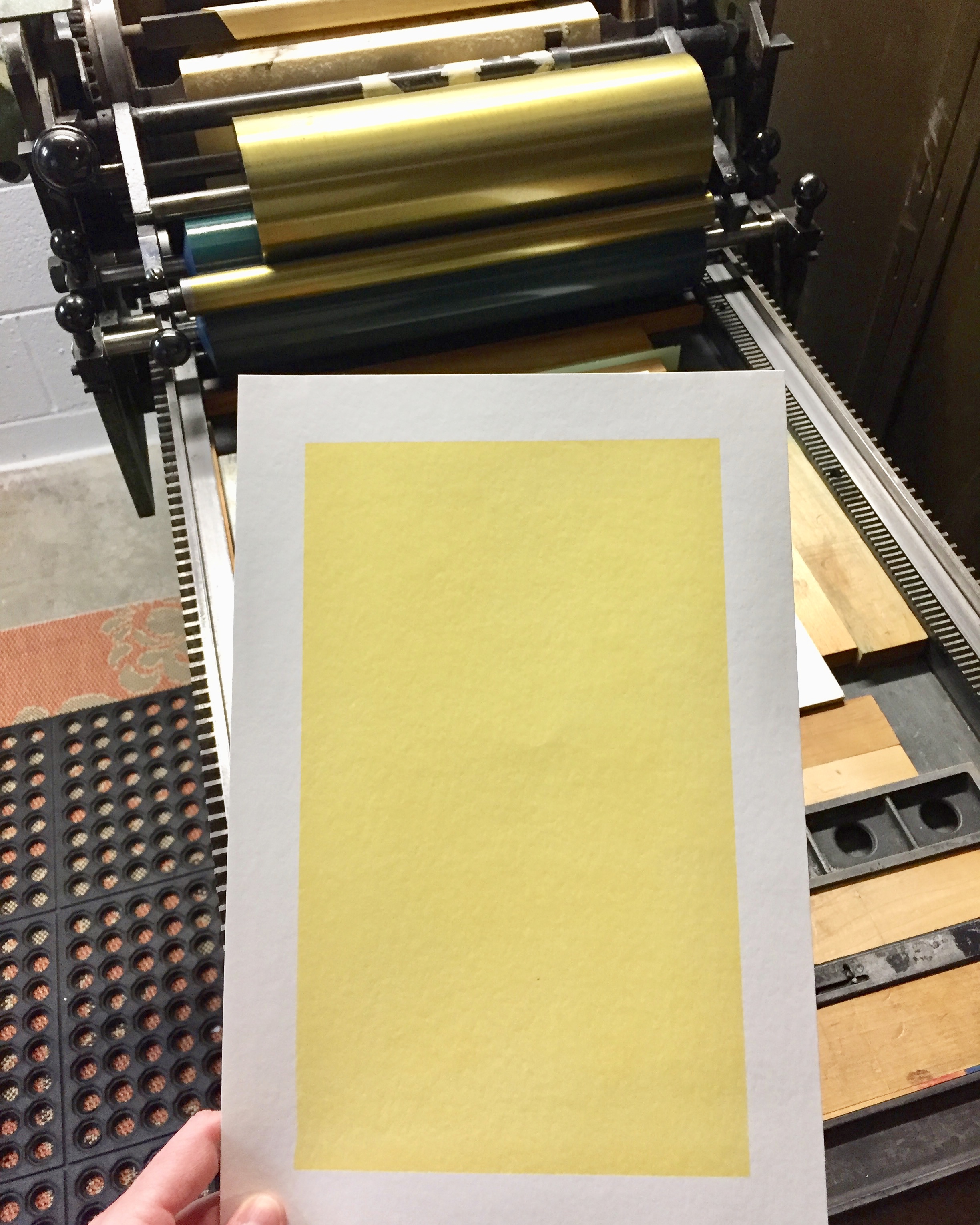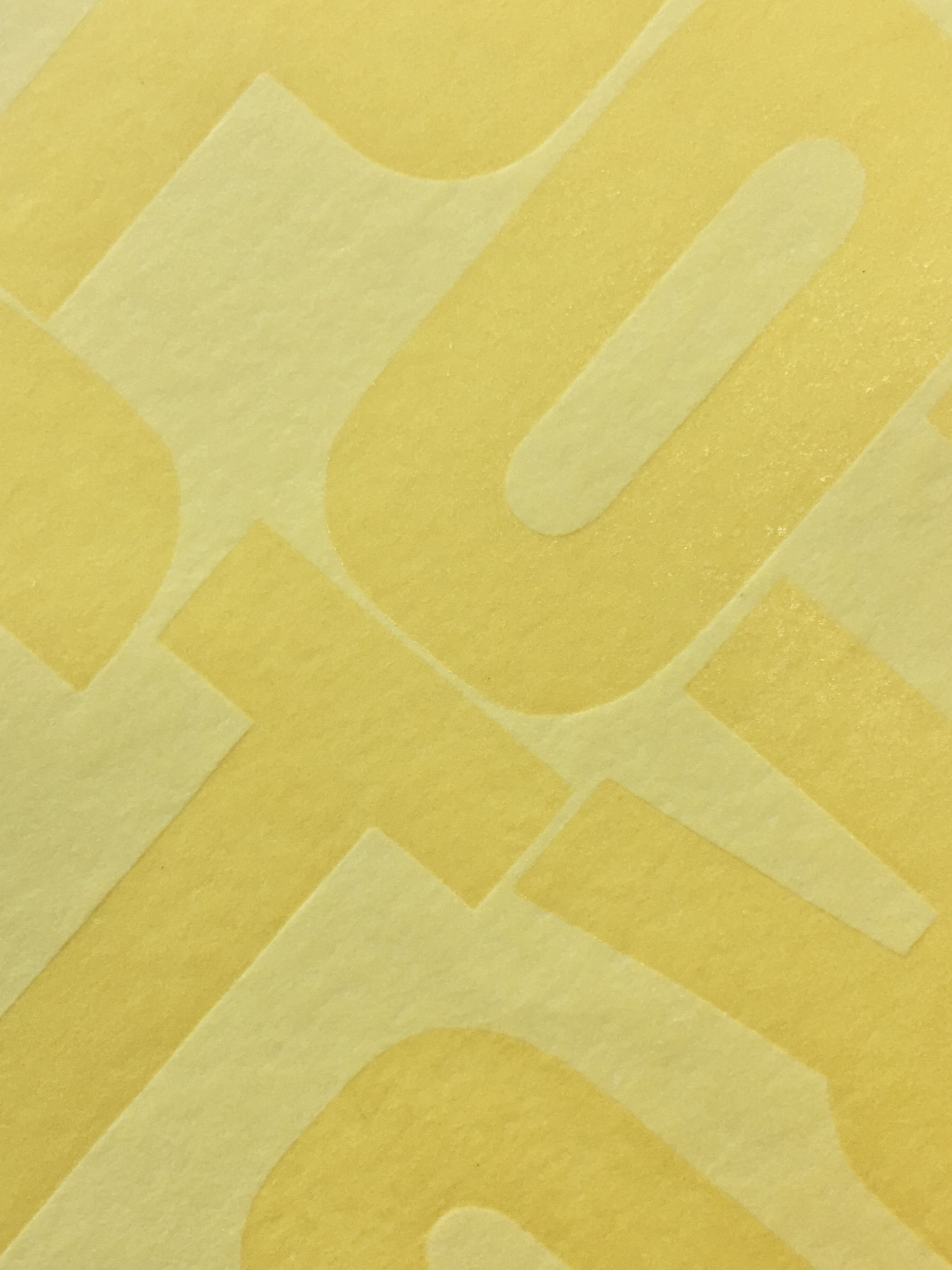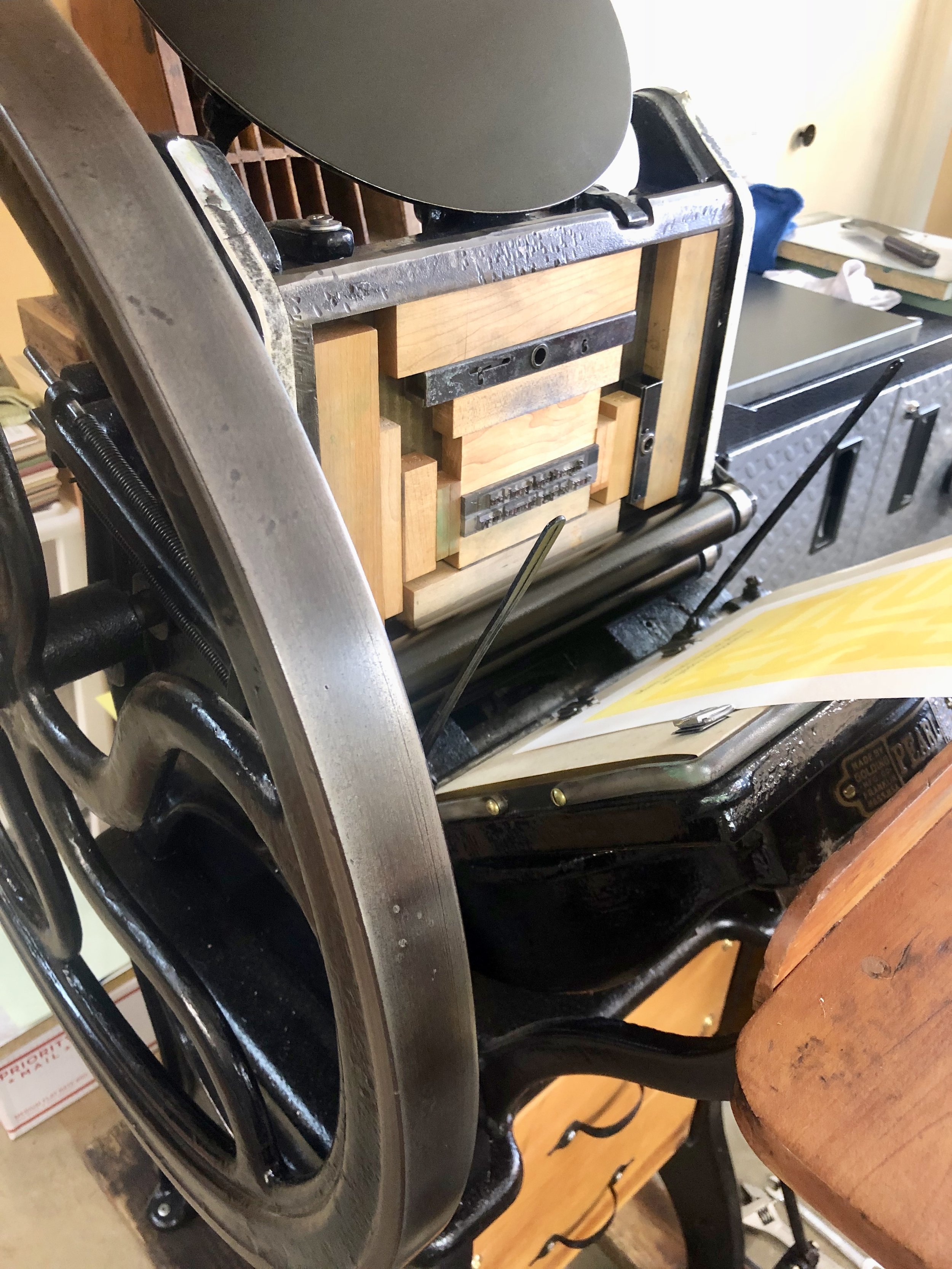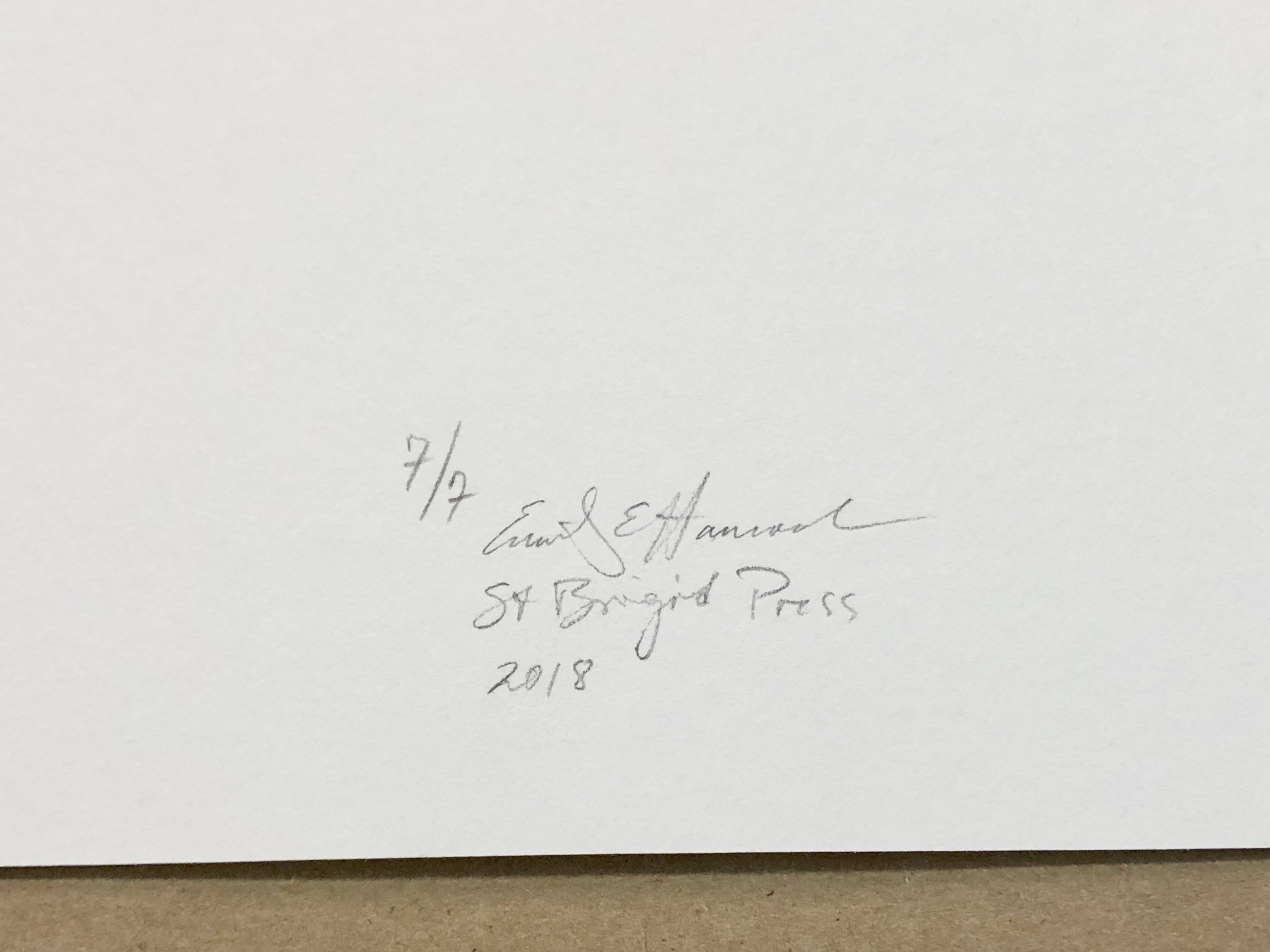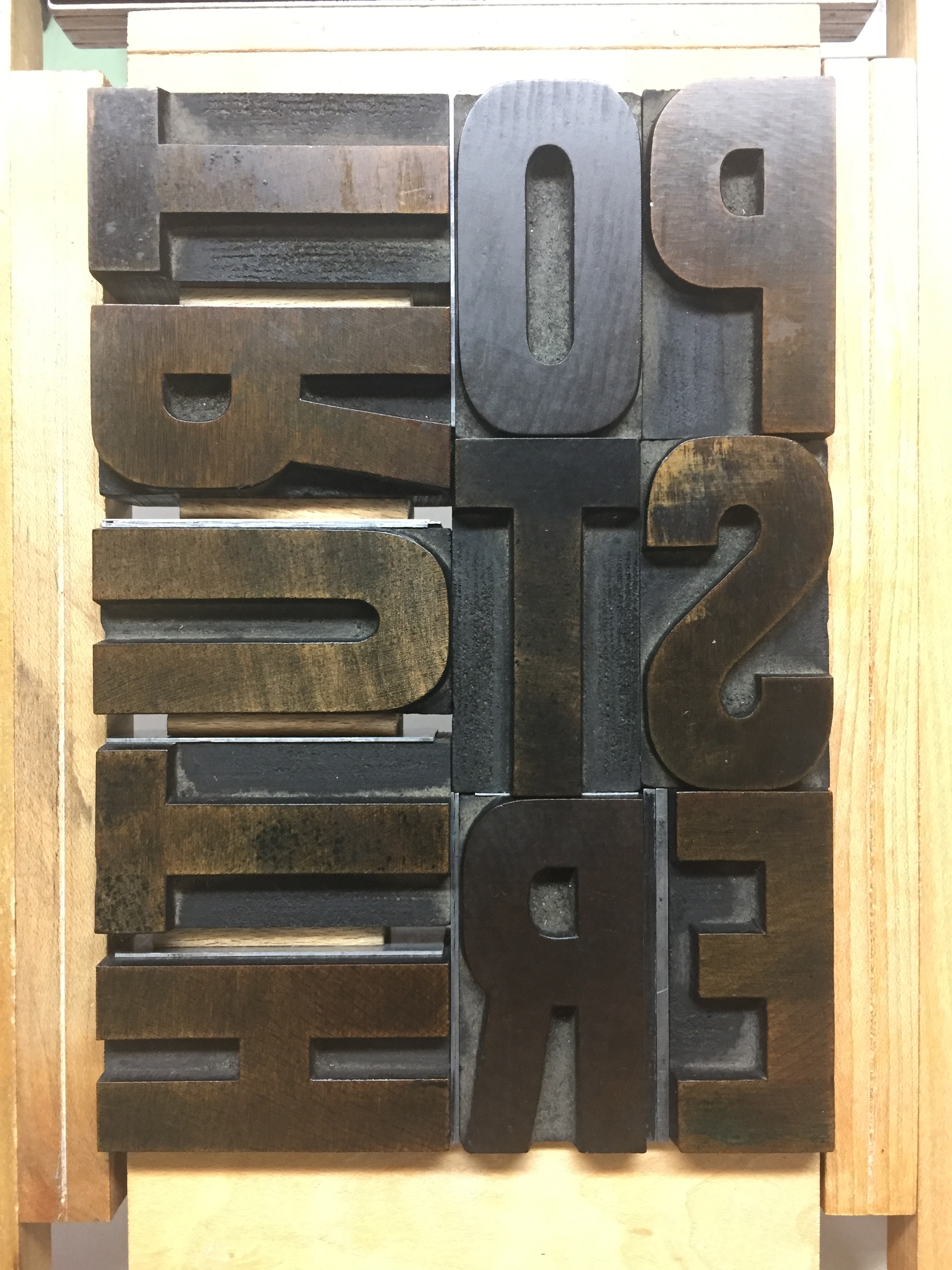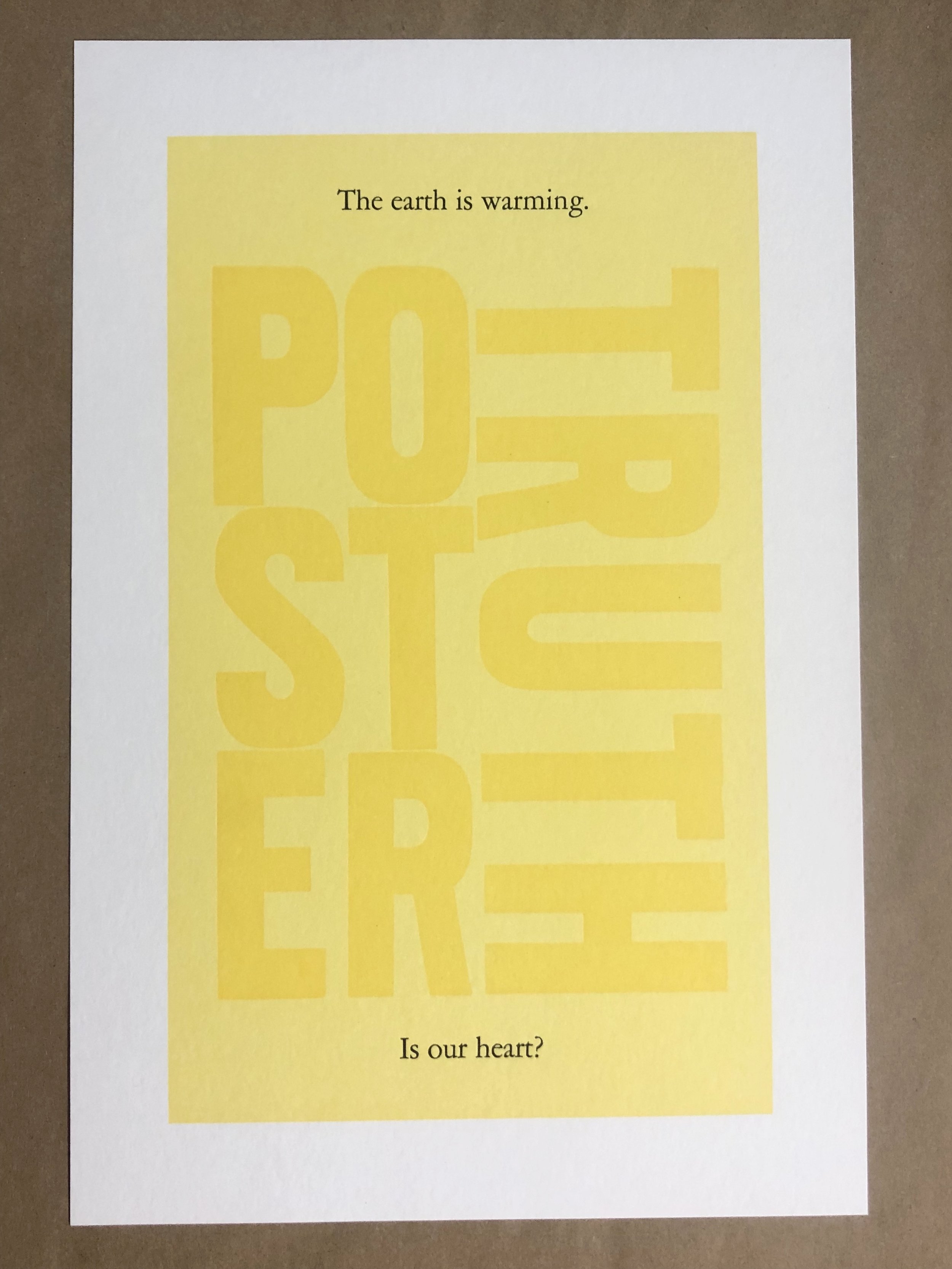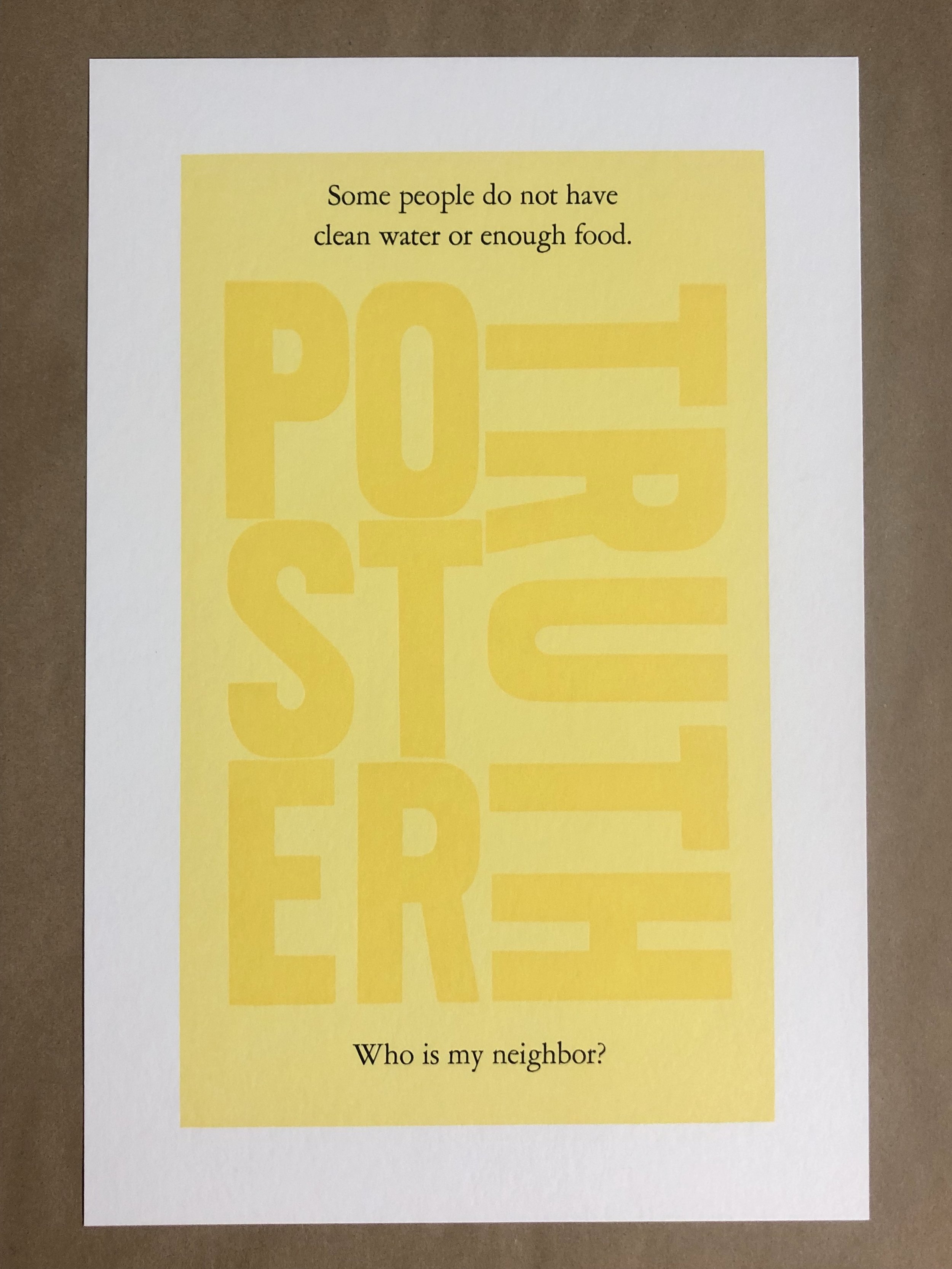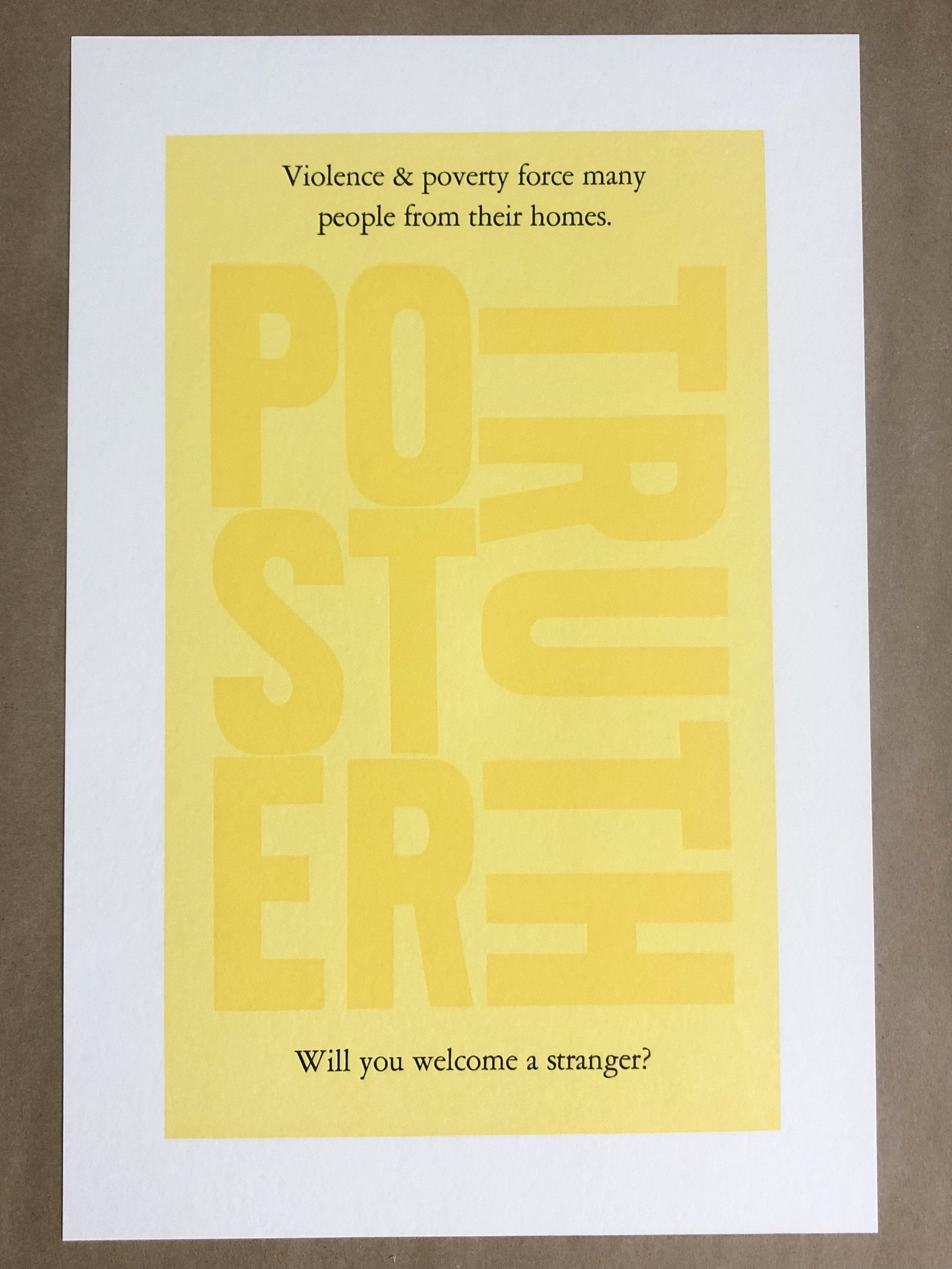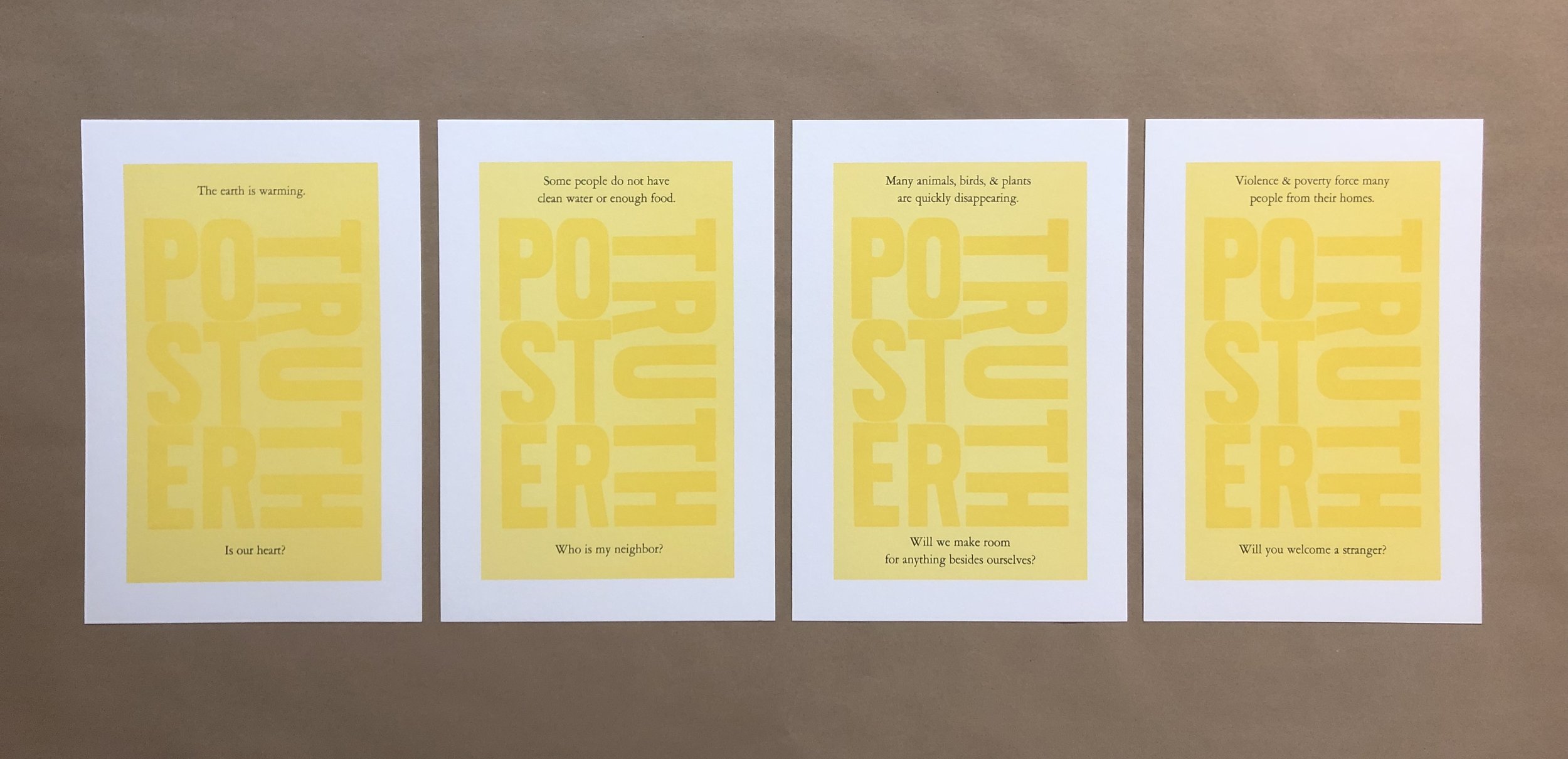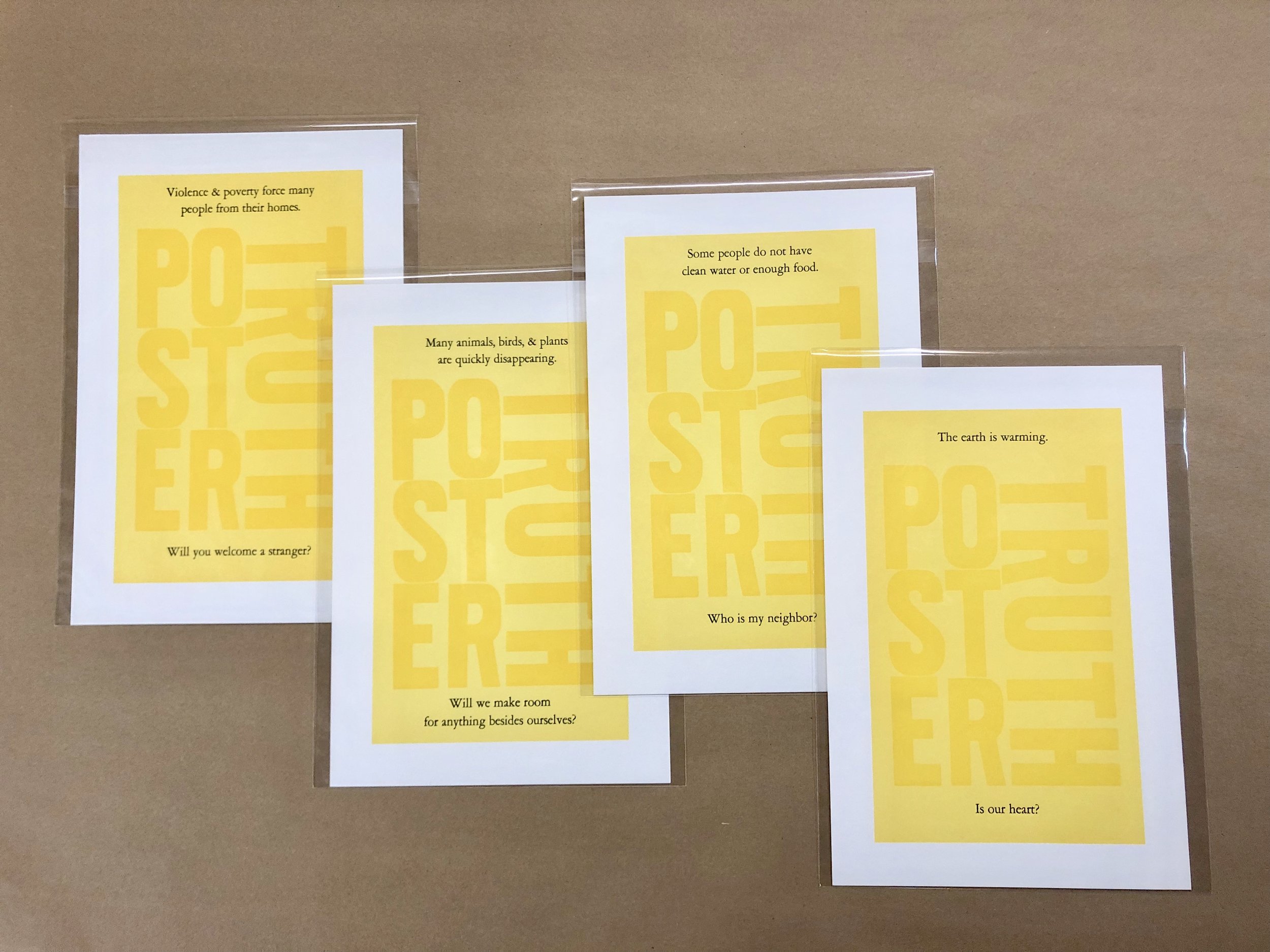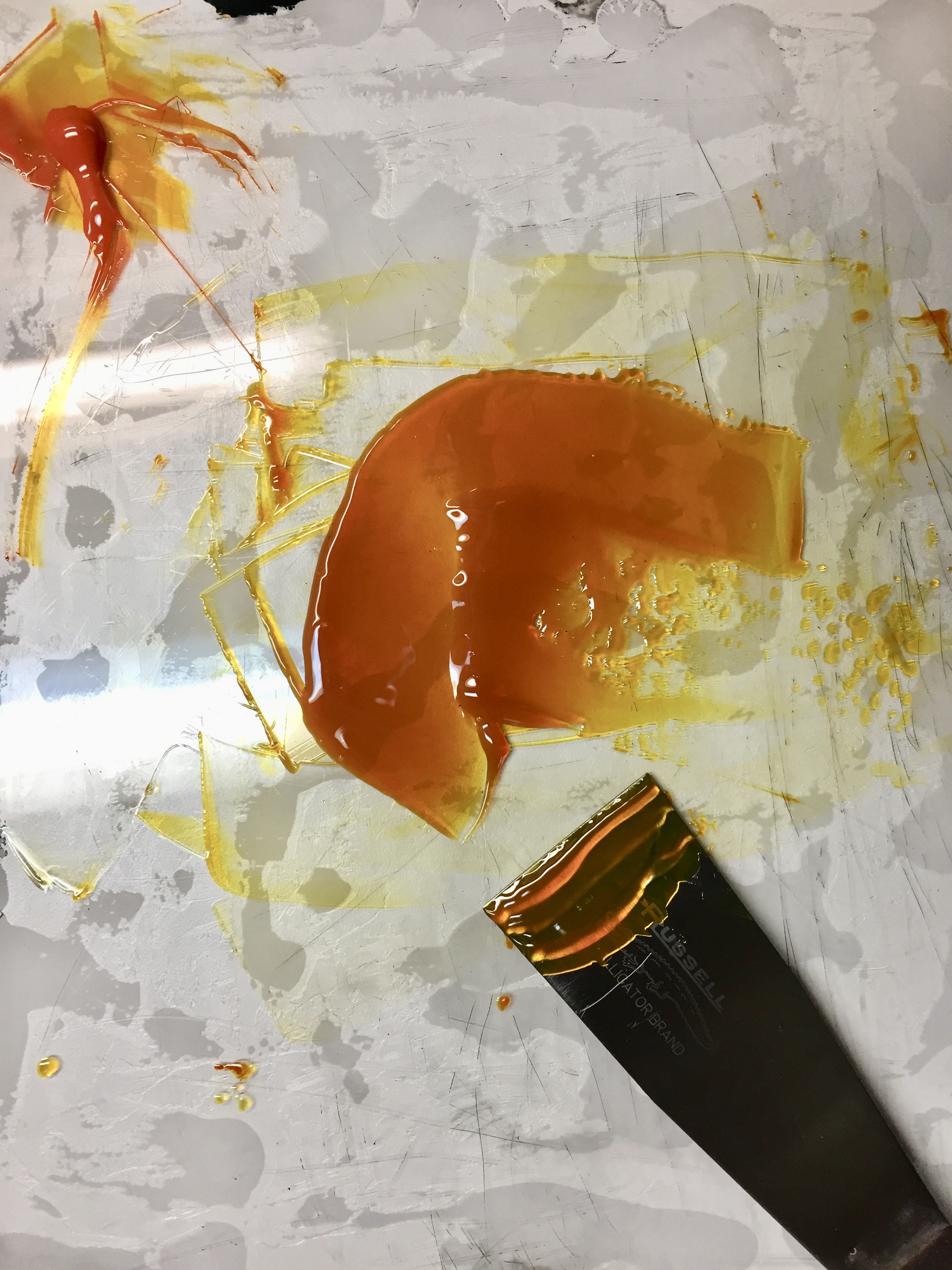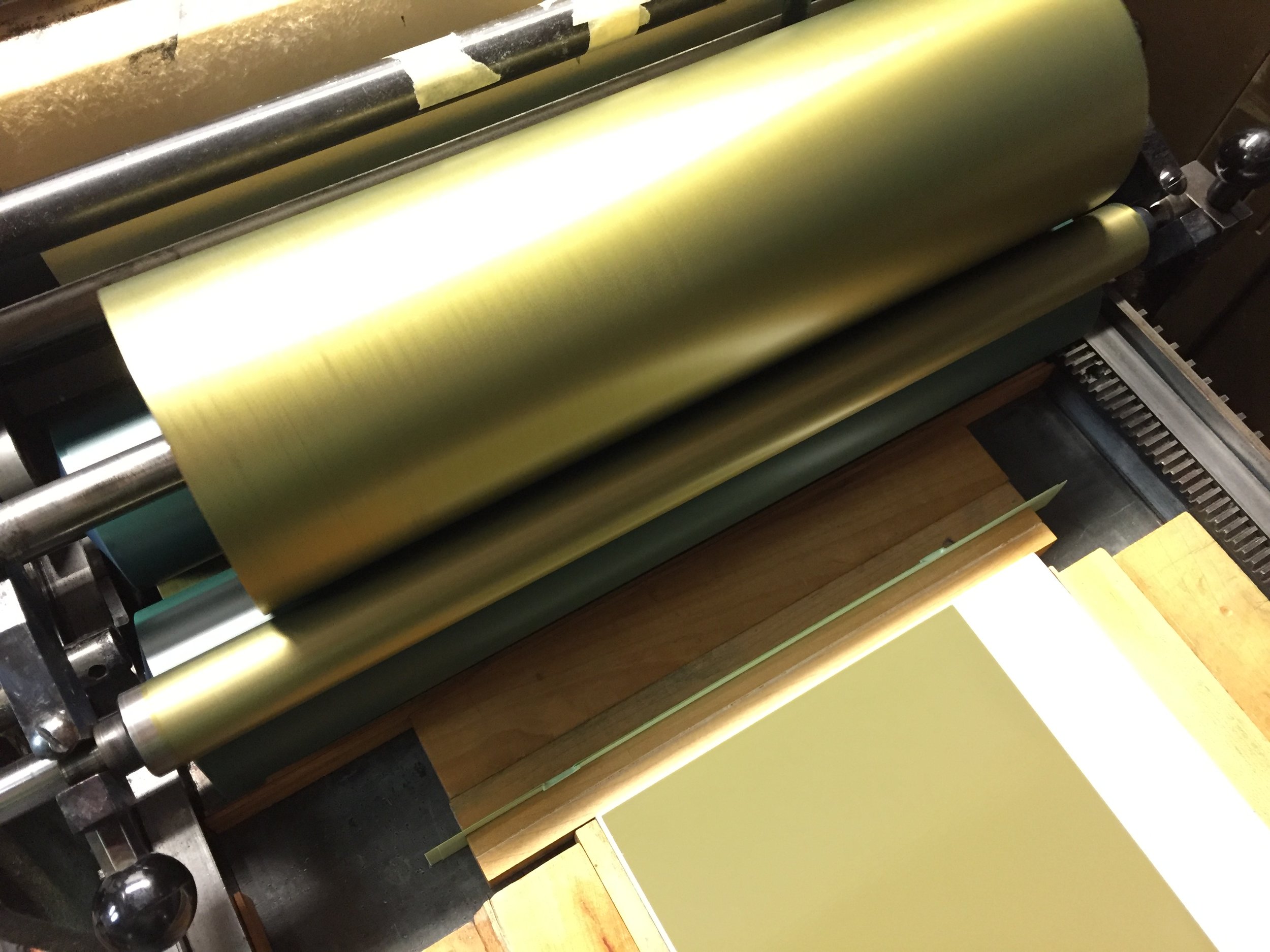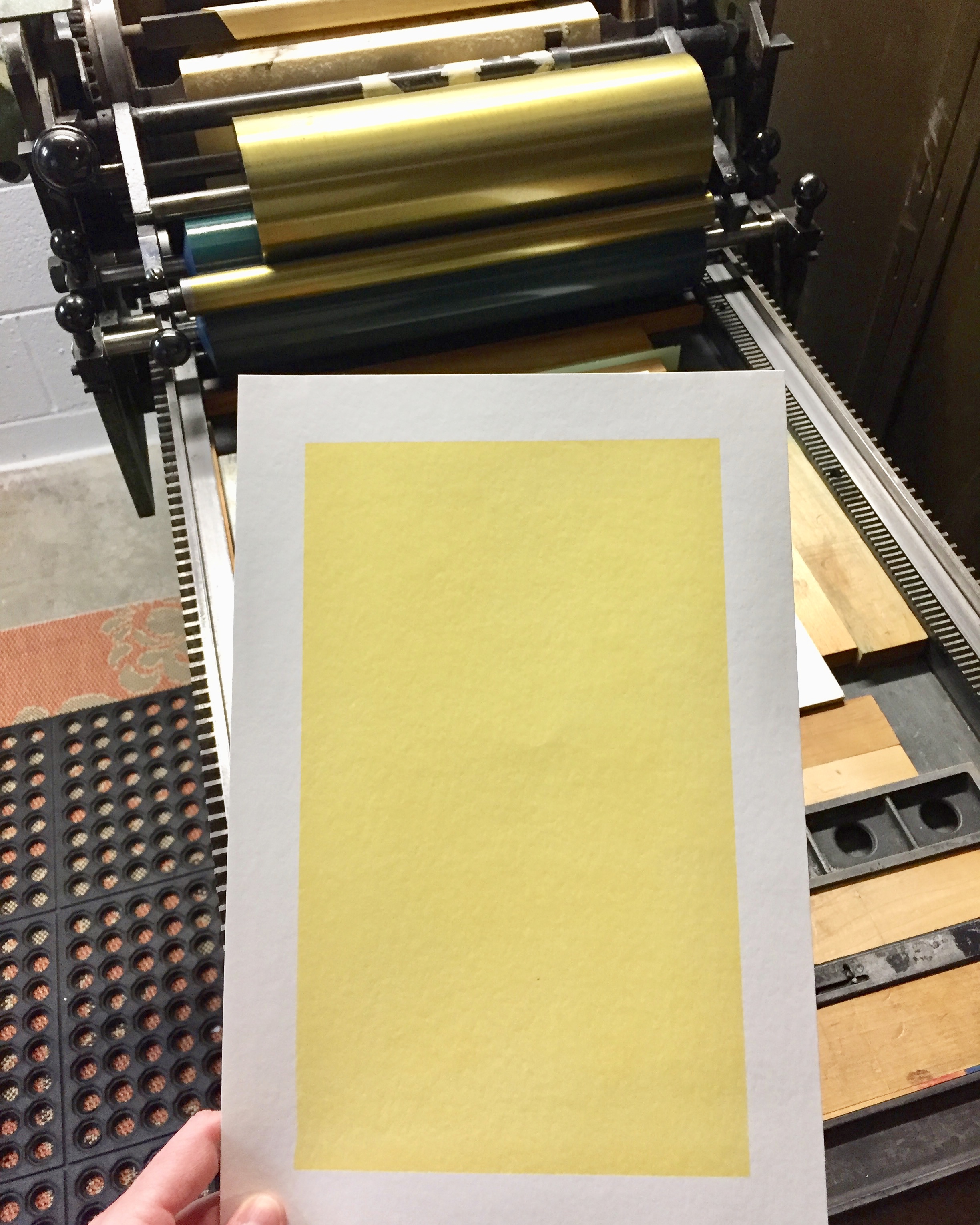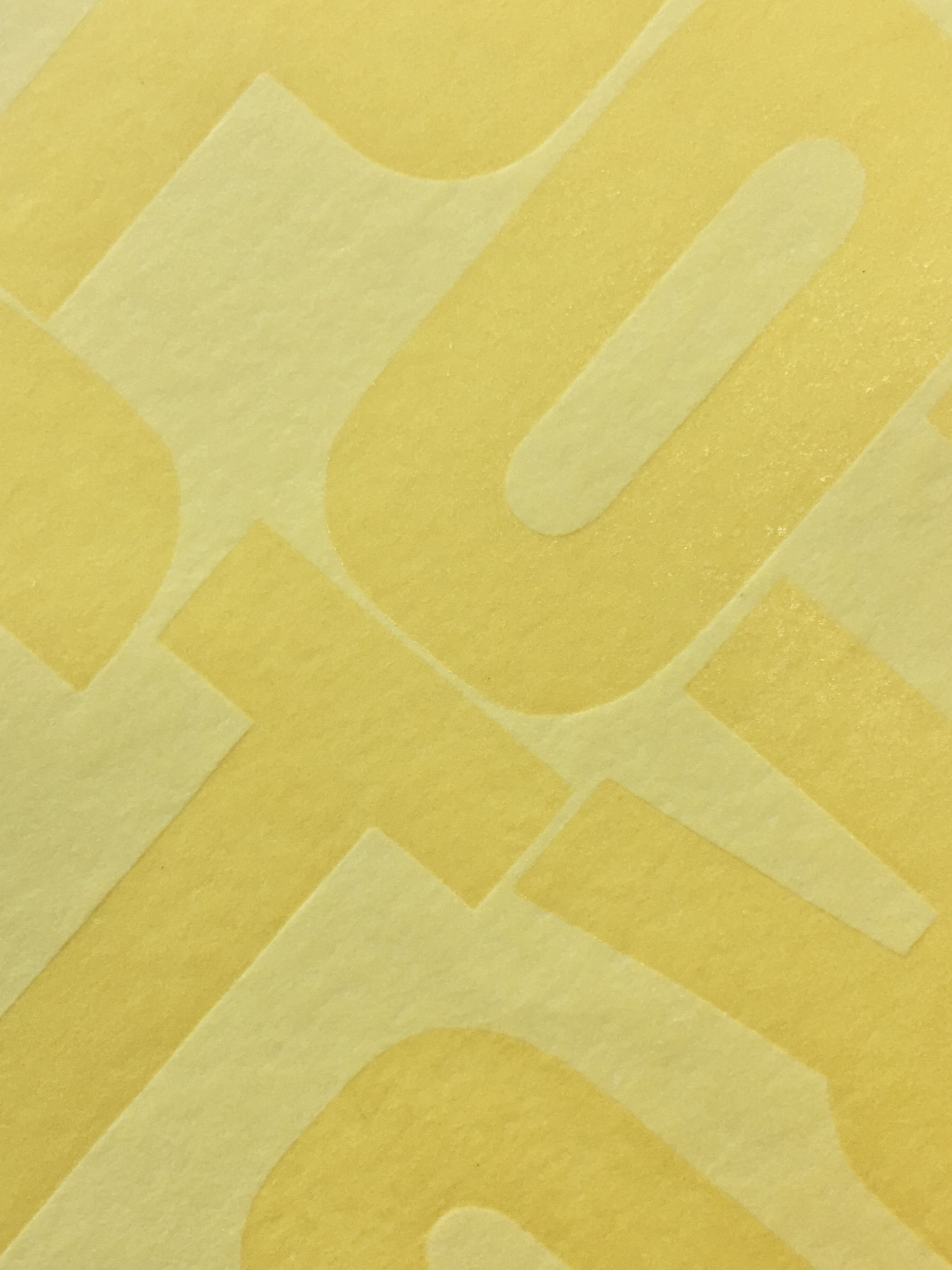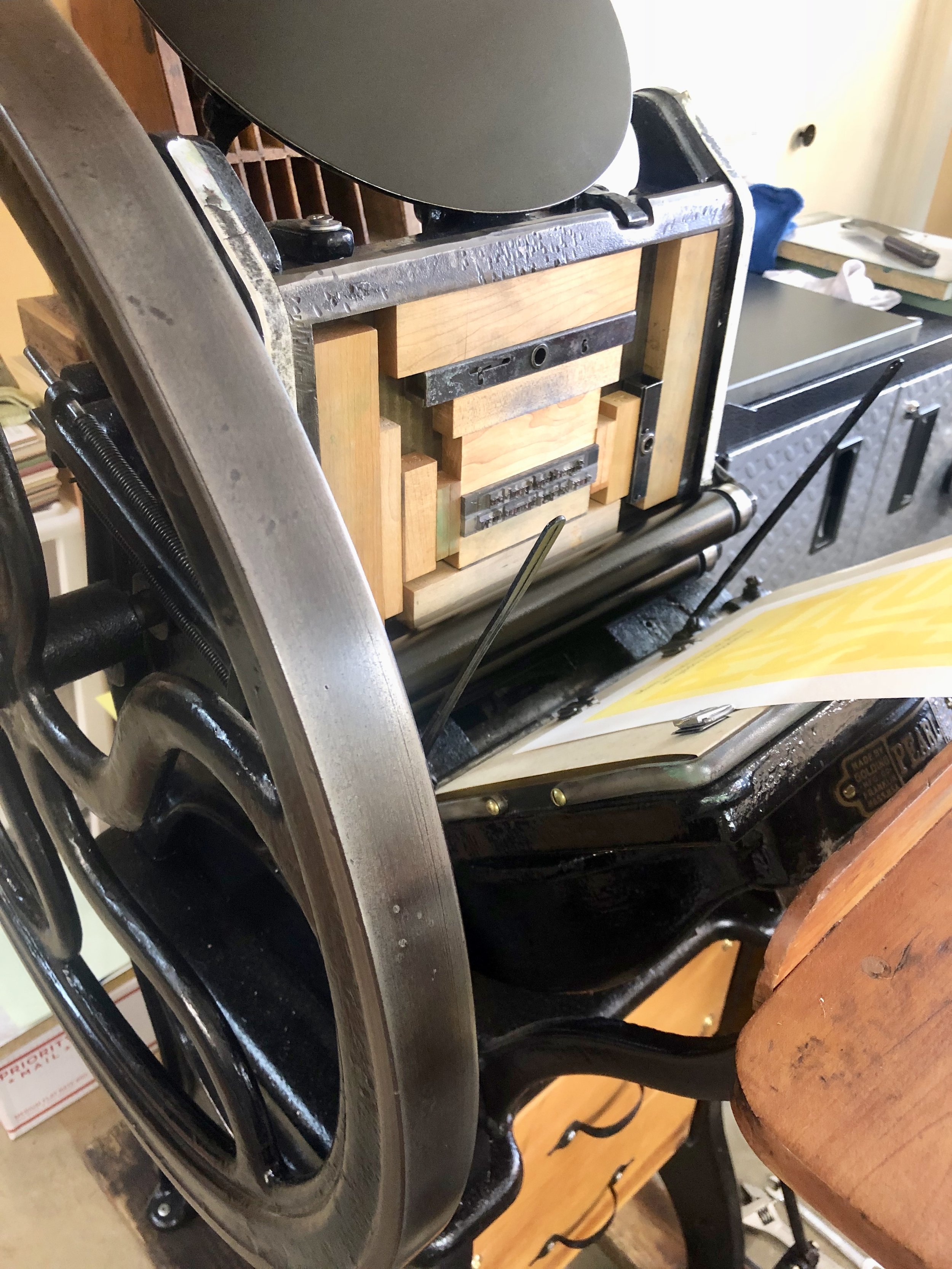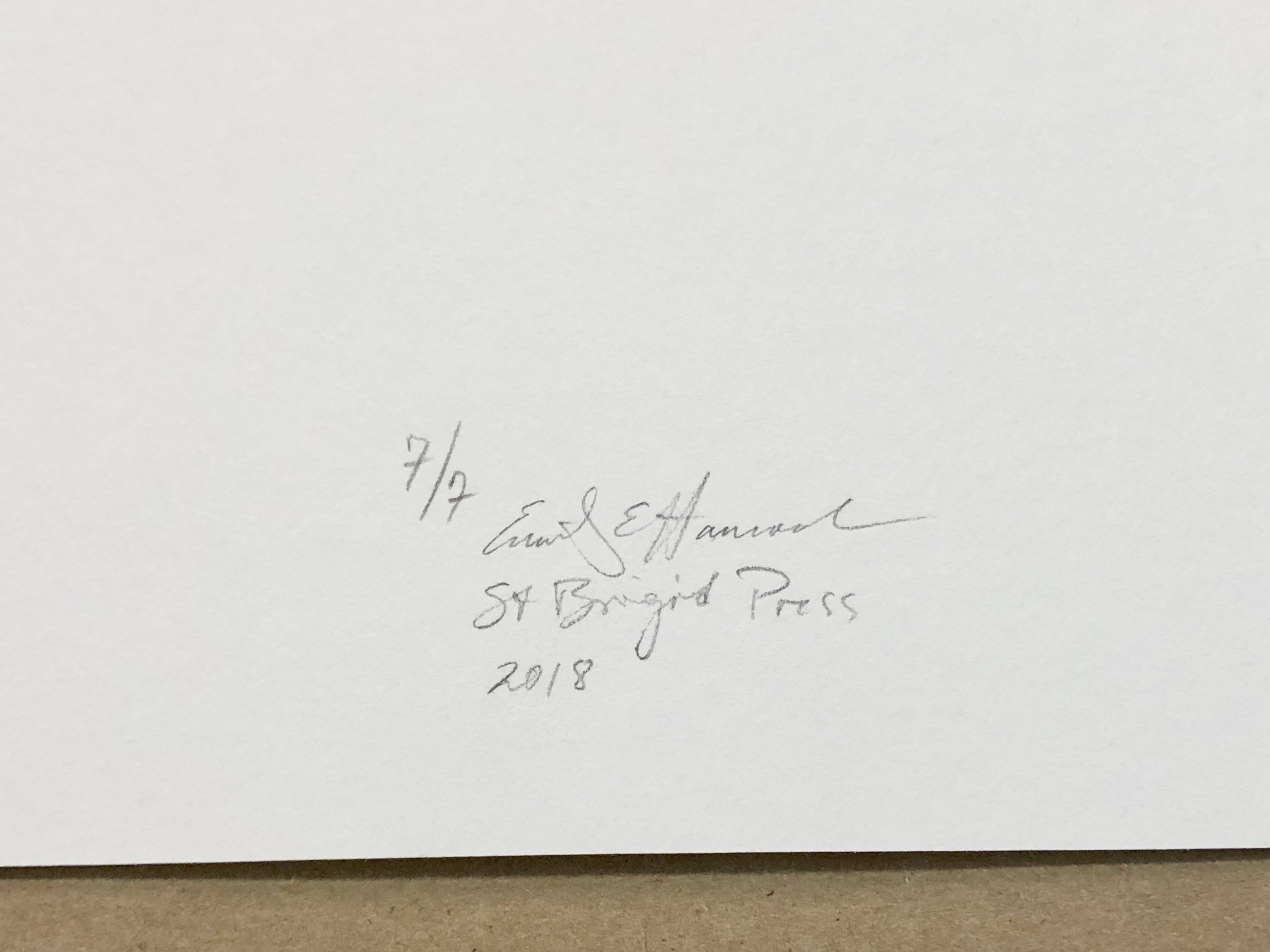 The Oxford Dictionaries named "post-truth" 2016's Word of the Year. Here at St Brigid Press, we responded to the implications of a "post-truth" age with POSTER TRUTH ~ a series of declarations and questions that invite us to consider more honestly, more courageously, the realities of our life together on earth at this time in history.
Set-of-4 posters, in an extremely limited edition of 6 available sets:
"POSTER TRUTH" letterpress printed with vintage wood type

Four statements-and-questions, hand-set in 24pt Garamond metal type

Size: 12 inches by 8 inches

Paper: thick bamboo cover stock in bright white

Numbered and signed by Emily Hancock on the back
POSTER TRUTH declarations and questions:
The earth is warming. Is our heart?

Some people do not have clean water or enough food. Who is my neighbor?

Many animals, birds, & plants are quickly disappearing. Will we make room for anything besides ourselves?

Violence & poverty force many people from their homes. Will you welcome a stranger?
May we be daily reminded of the preciousness, precariousness, and possibilities of life on this earth together.