HIKE Virginia! Postcards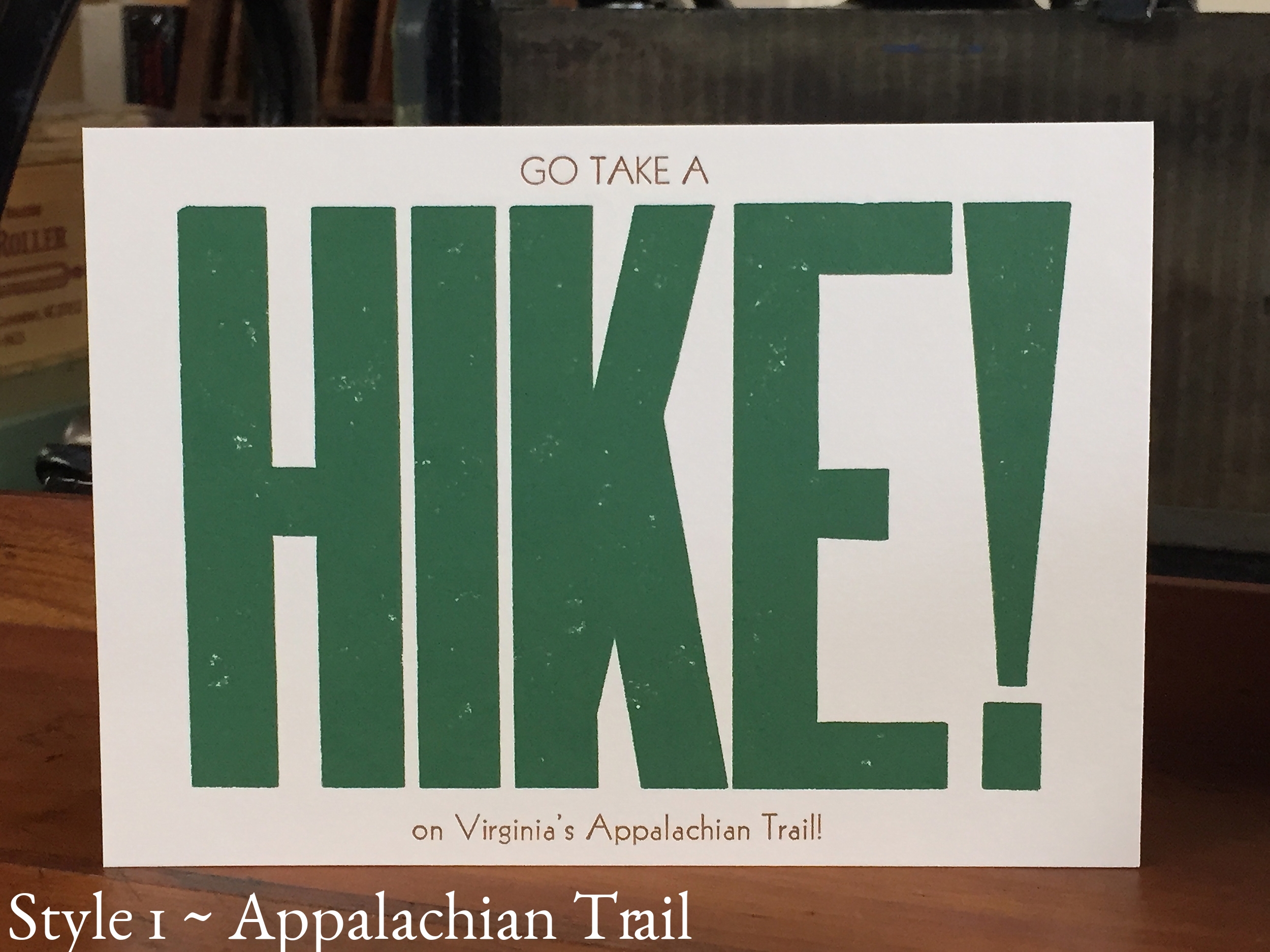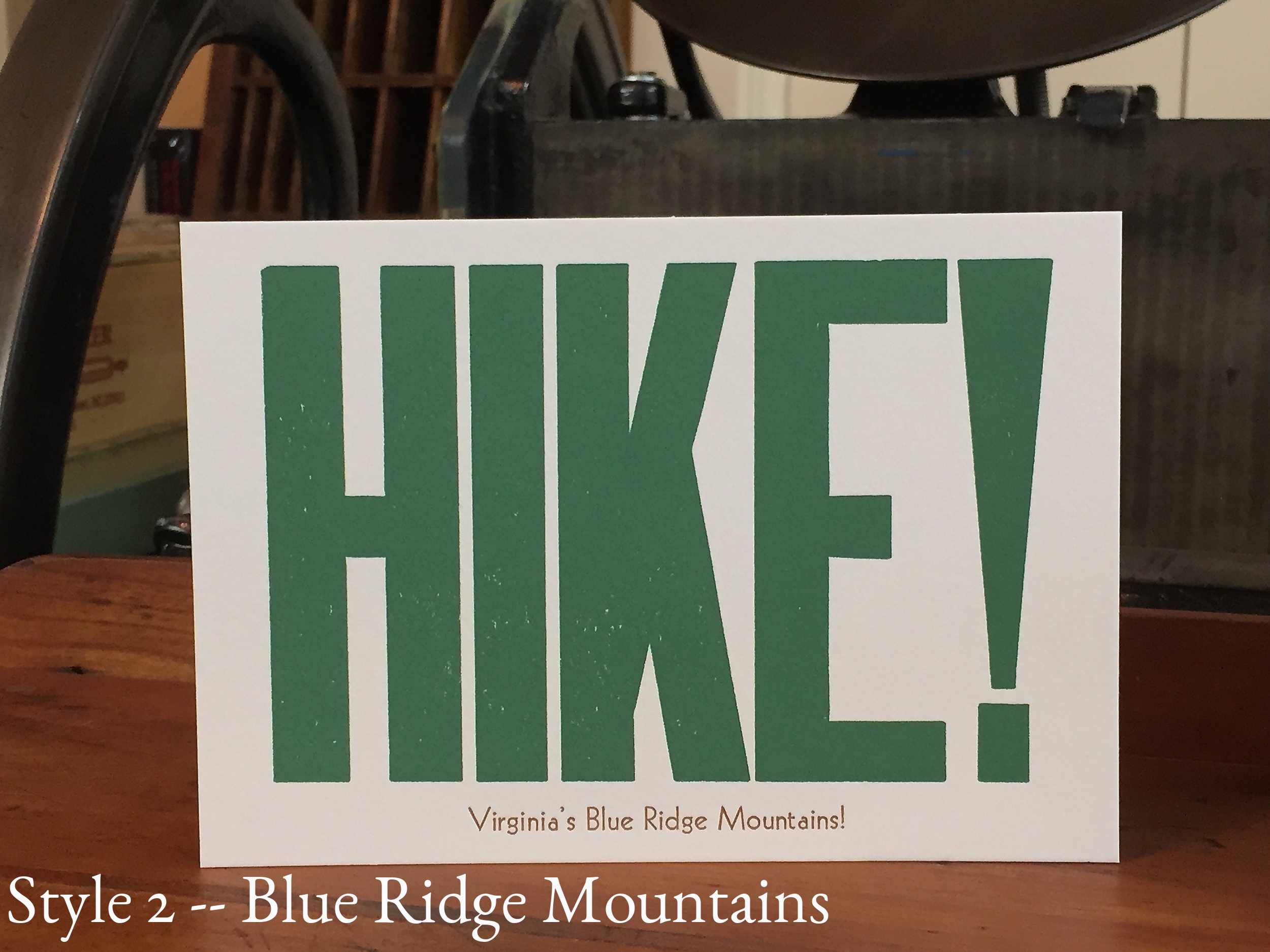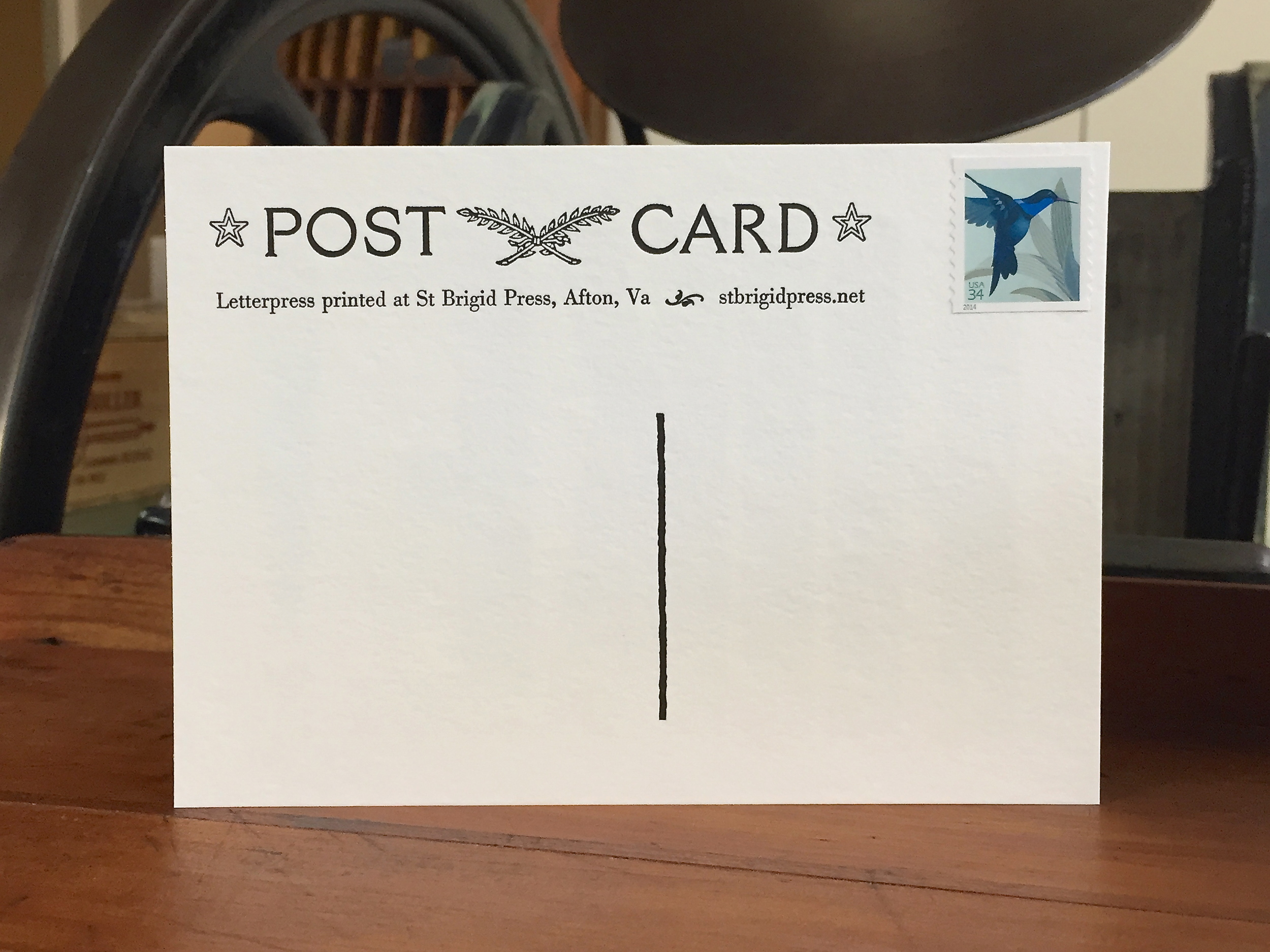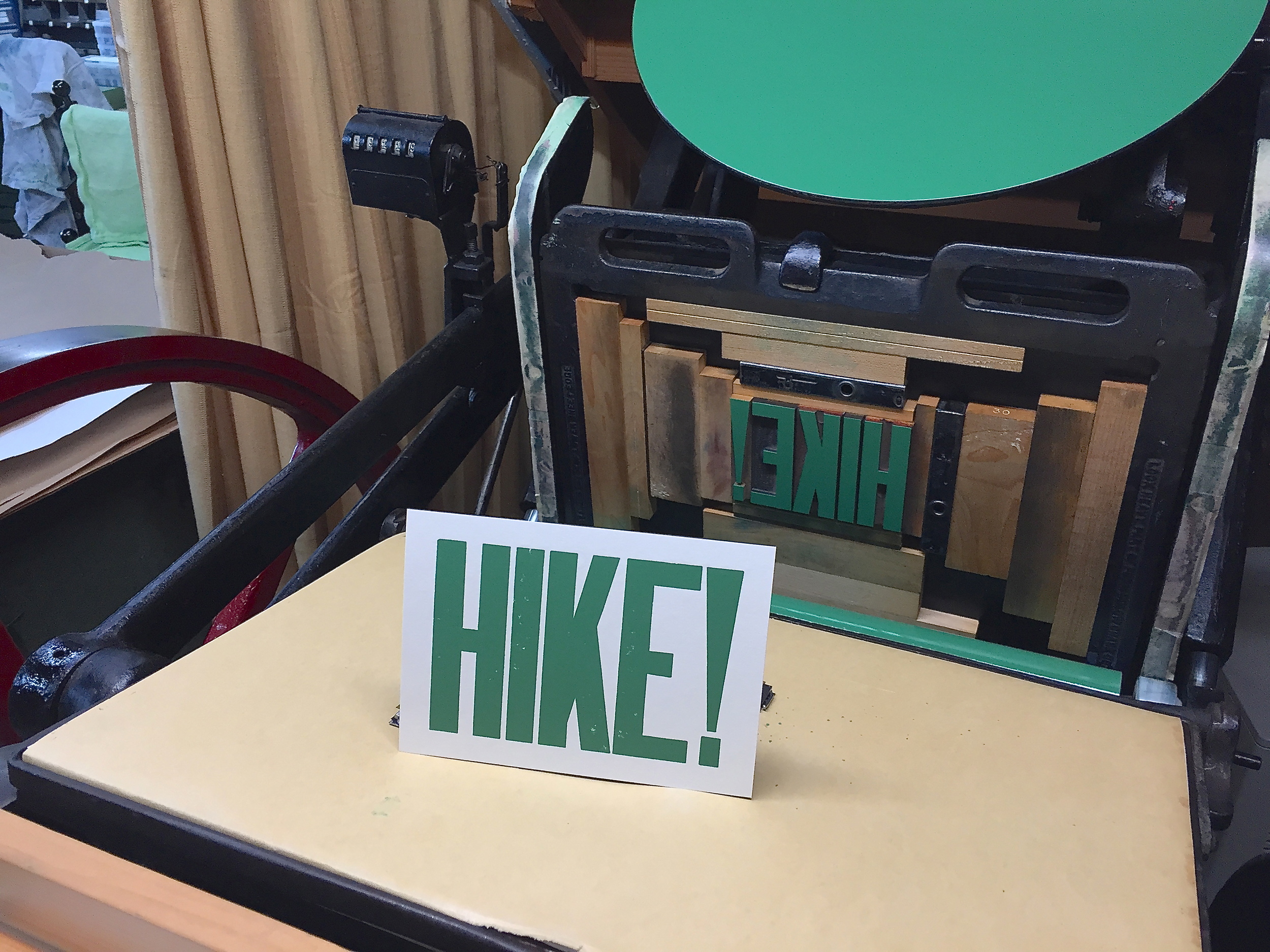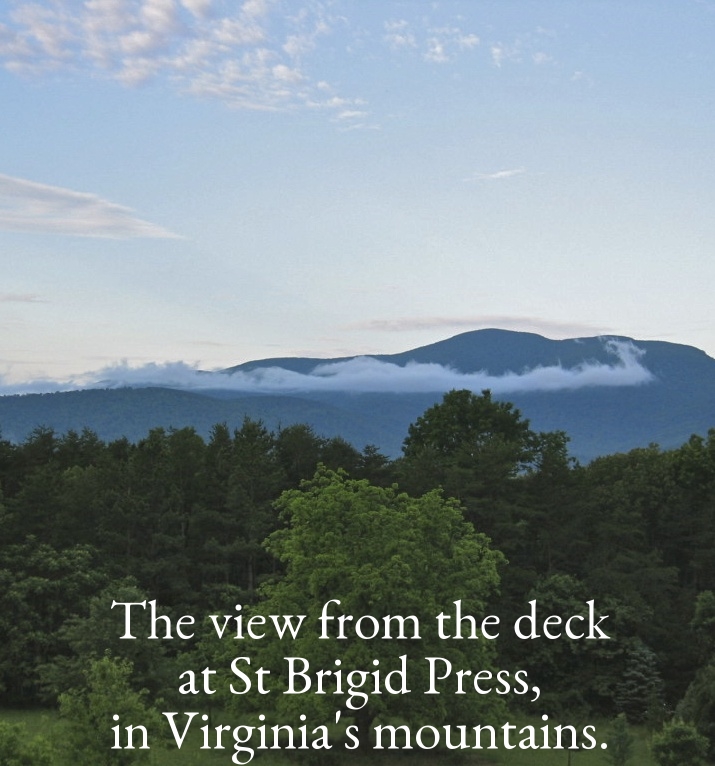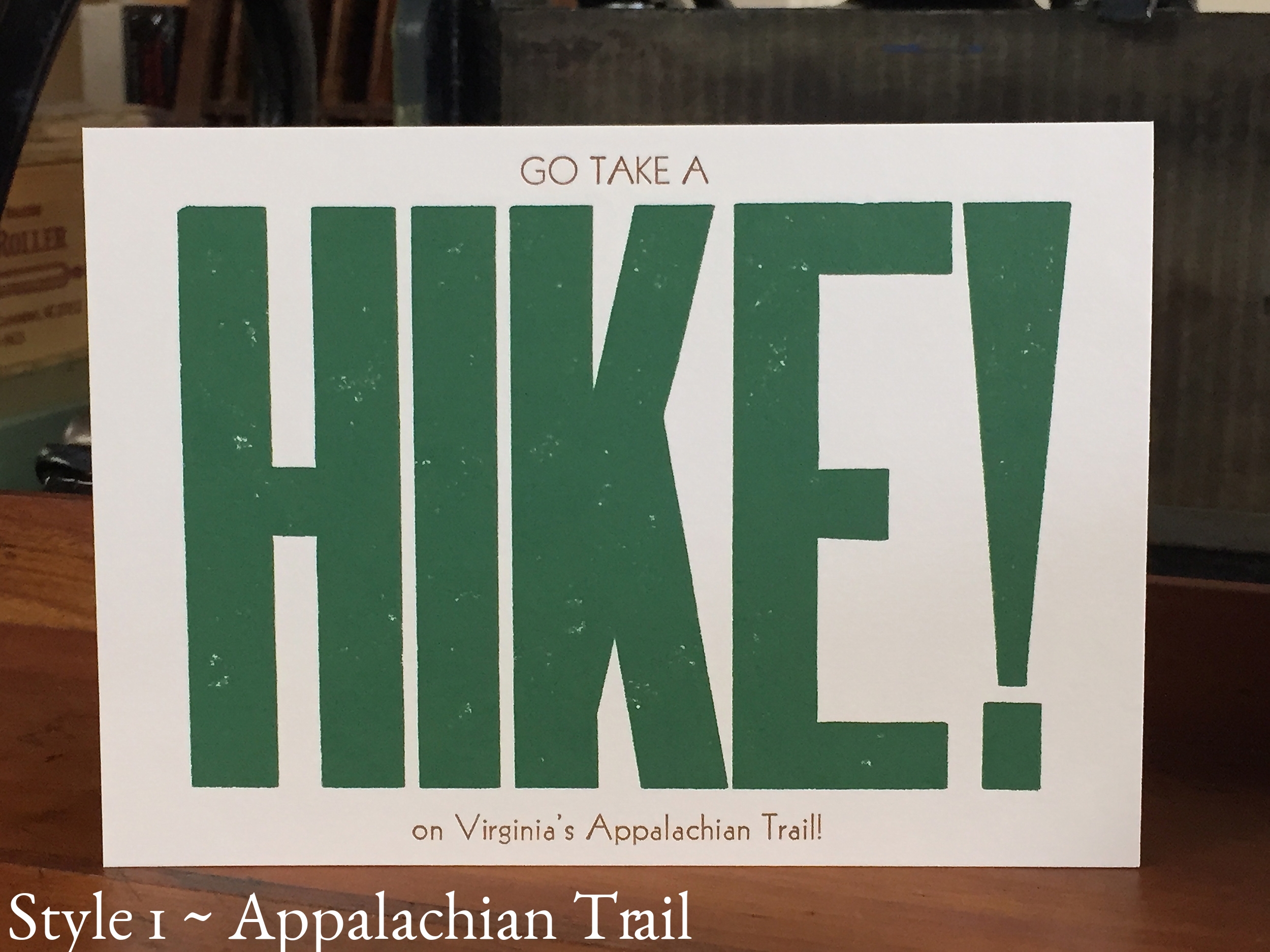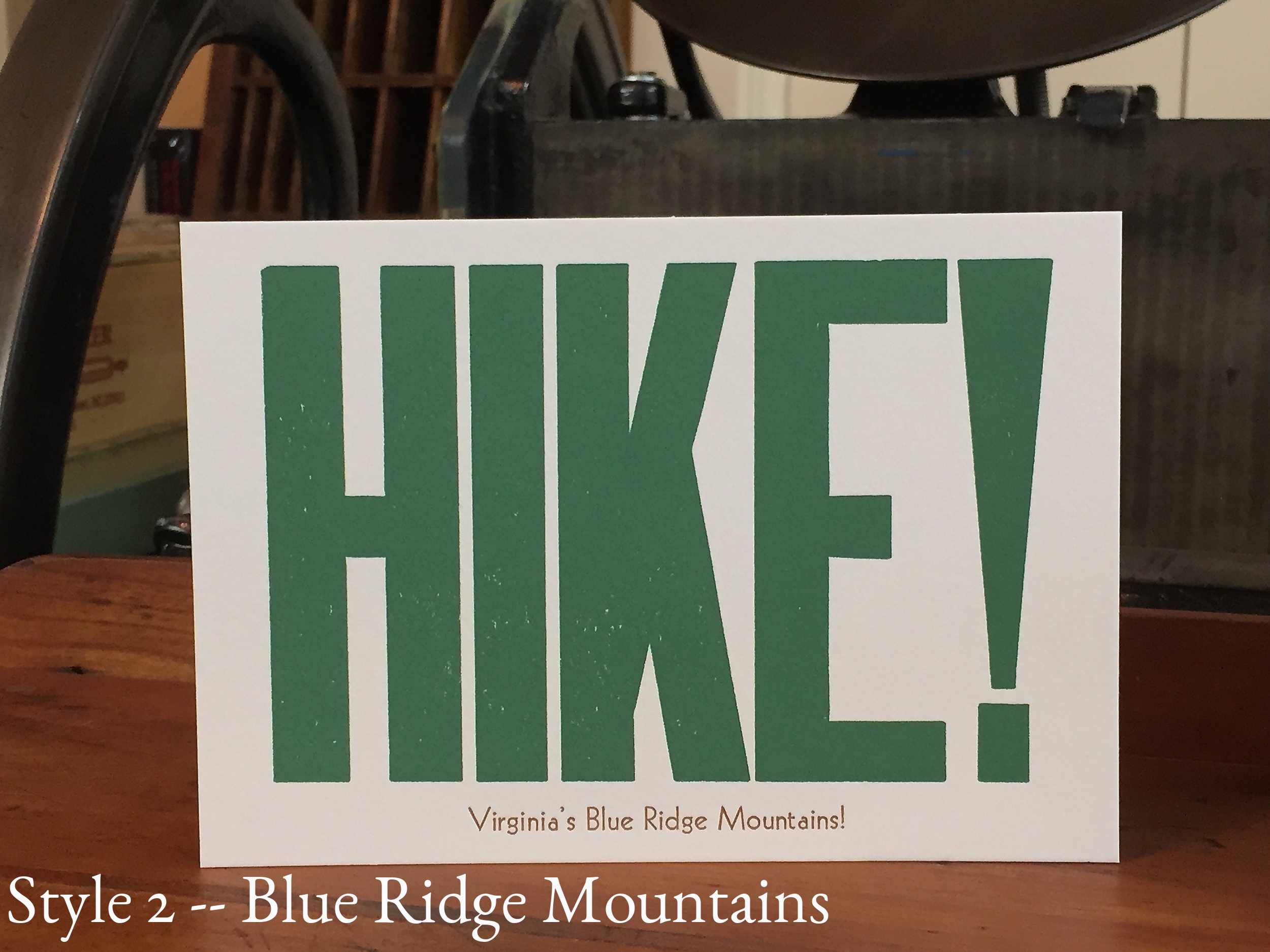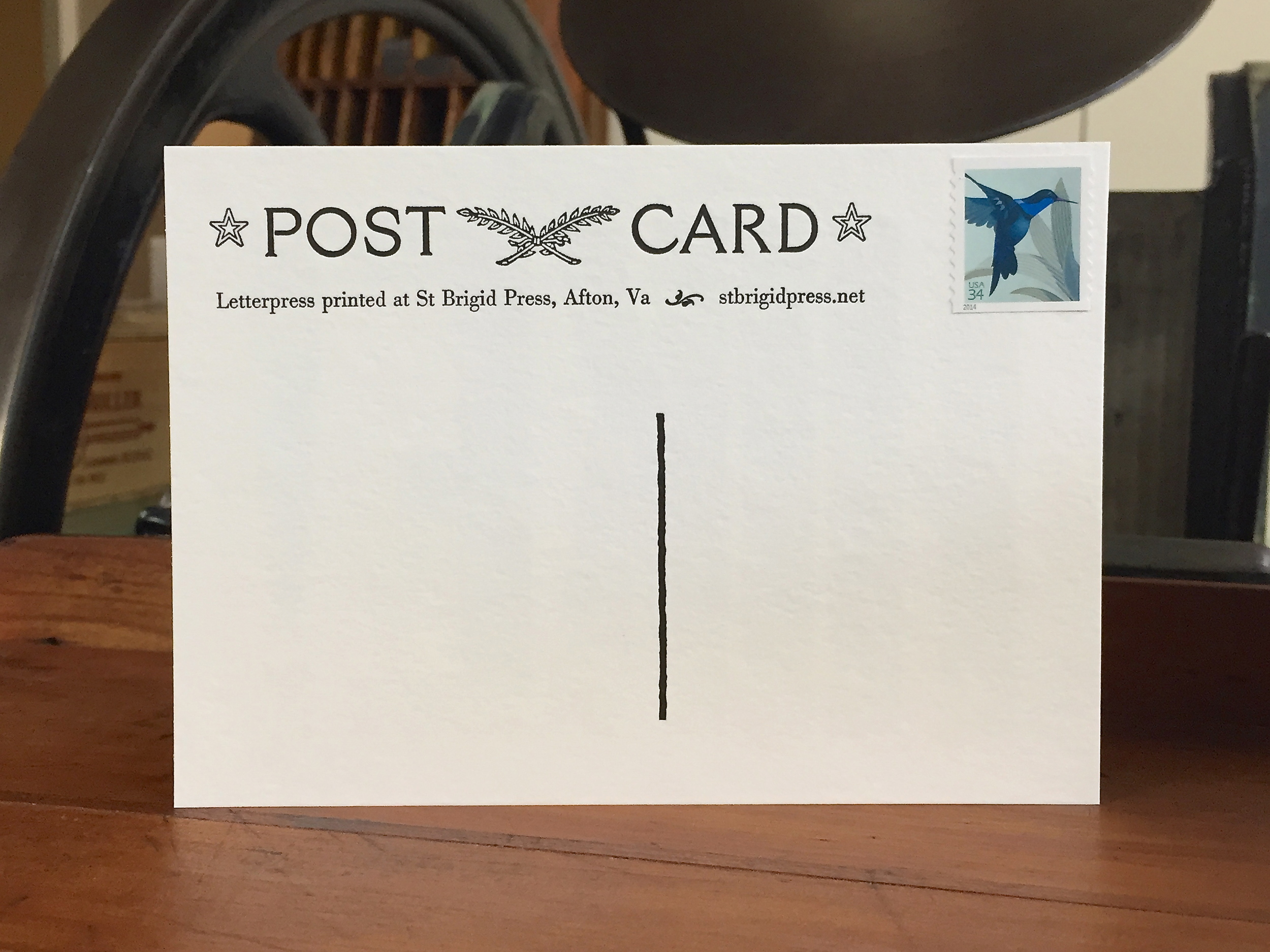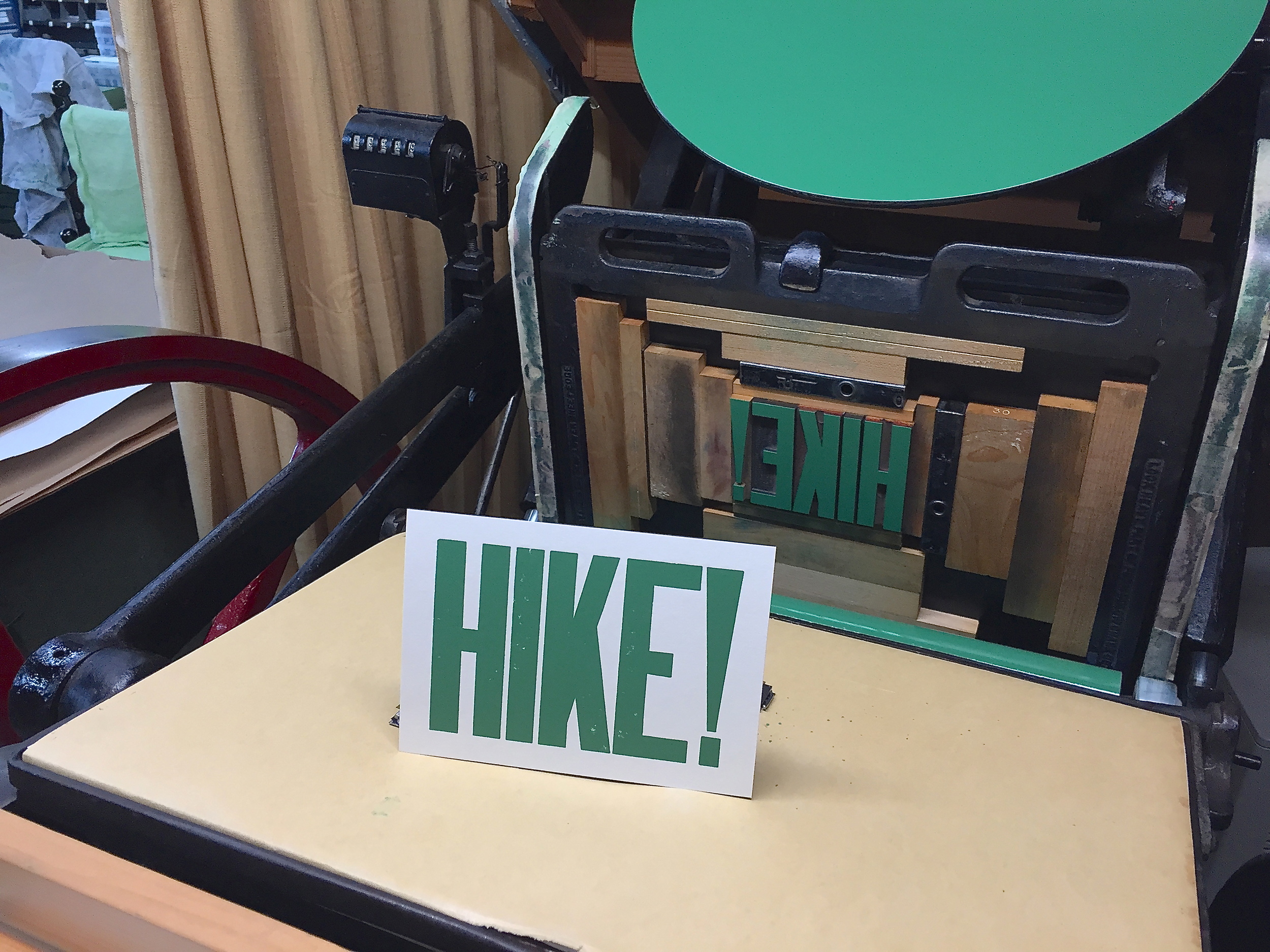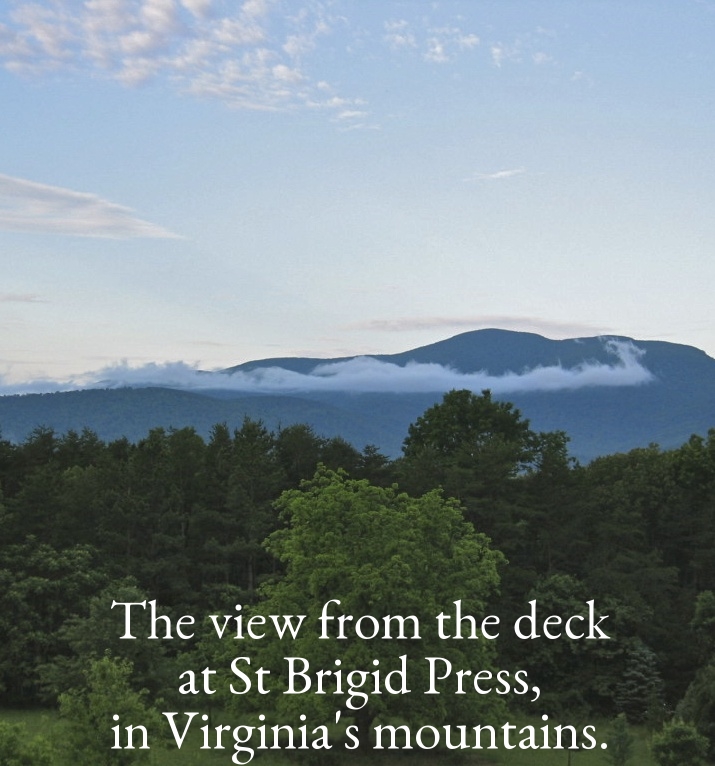 Share the love of Virginia's mountains with these letterpress printed pre-stamped postcards!
Here at St Brigid Press, we are fortunate to live smack-dab in the middle of Blue Ridge Mountain beauty, near Milepost 1 of the Blue Ridge Parkway and the entrance to Shenandoah National Park. Nature inspires much of the work of the Press, as these postcards attest. We are also fortunate to house a wonderful collection of vintage wood type here, most of which was made in the United States between 1875 and 1900, and we put some of it to use for this project.
Combining our love for type and for this region, we've created two postcards that celebrate Virginia's mountains: "HIKE Virginia's Blue Ridge Mountains!" and "Go Take a HIKE on Virginia's Appalachian Trail!" They are hand-set with wood (the "HIKE!" part) and metal type, and printed on our old foot-treadled presses. The back of the USPS-compliant cards have plenty of space for your personalized note, and include the postage stamp ~ they are ready to pen and send!
So, GO TAKE A HIKE! (And send a postcard home ;-)