Hello Friends, and a very Happy Independence Weekend to you all!
I'm having a ridiculously good time working with this luxurious handmade paper from Nepal, and wanted to share with you how it looks on the new line of journals just out this week:
You haven't even seen the front covers yet, and I know your eyes are already drinking in the gorgeous, saturated colors of this paper.
Made from the lokta plant (a kind of laurel, for you gardeners out there), this paper has been a vital sustainable industry for folks in the Himalayan region, particularly the Kathmandu Valley, since the 12th century. The artisans there have perfected the creation of this beautiful and strong paper, and we are honored to work with it here at the Press.
Introducing, the Kathmandu Journals: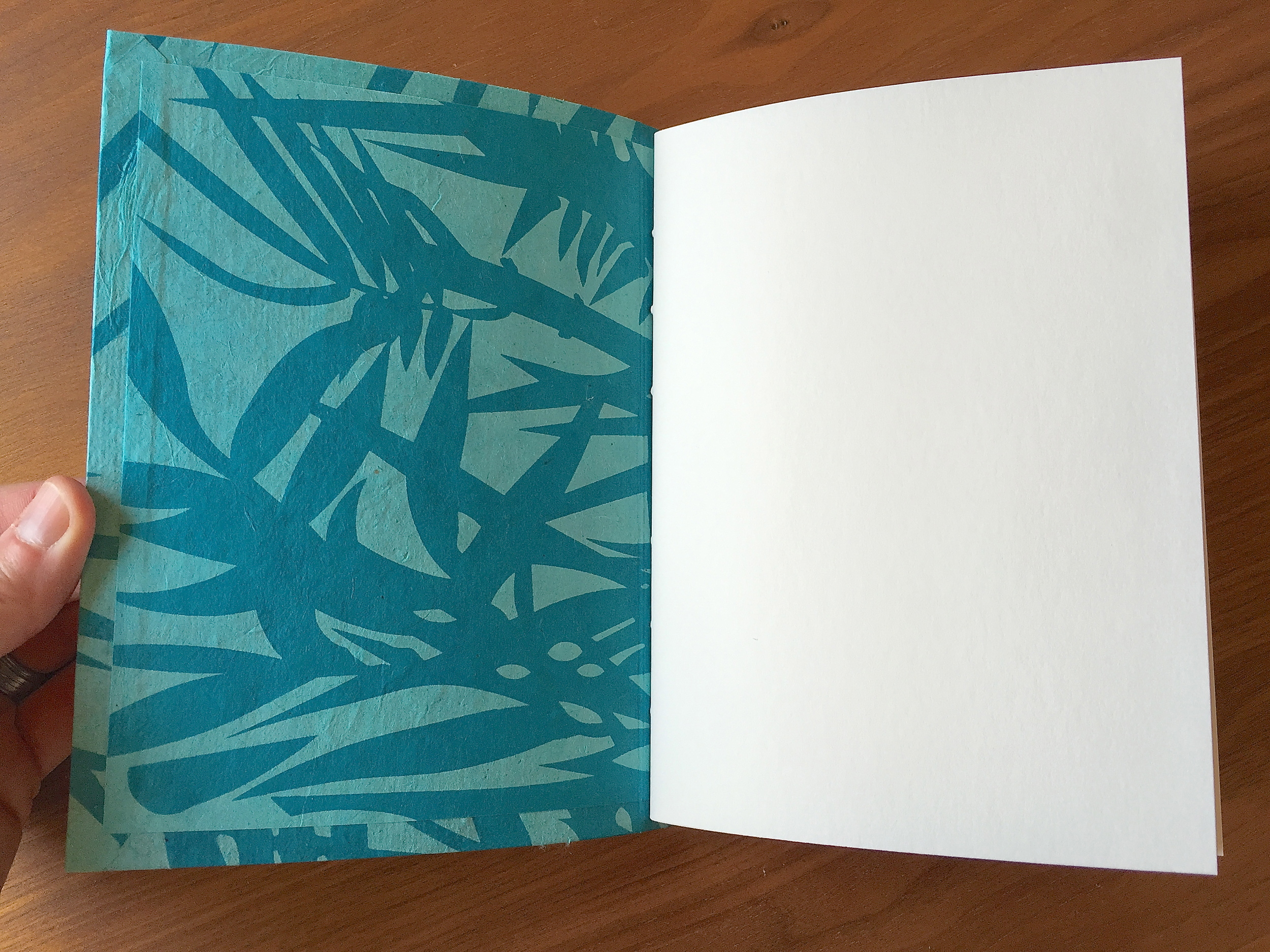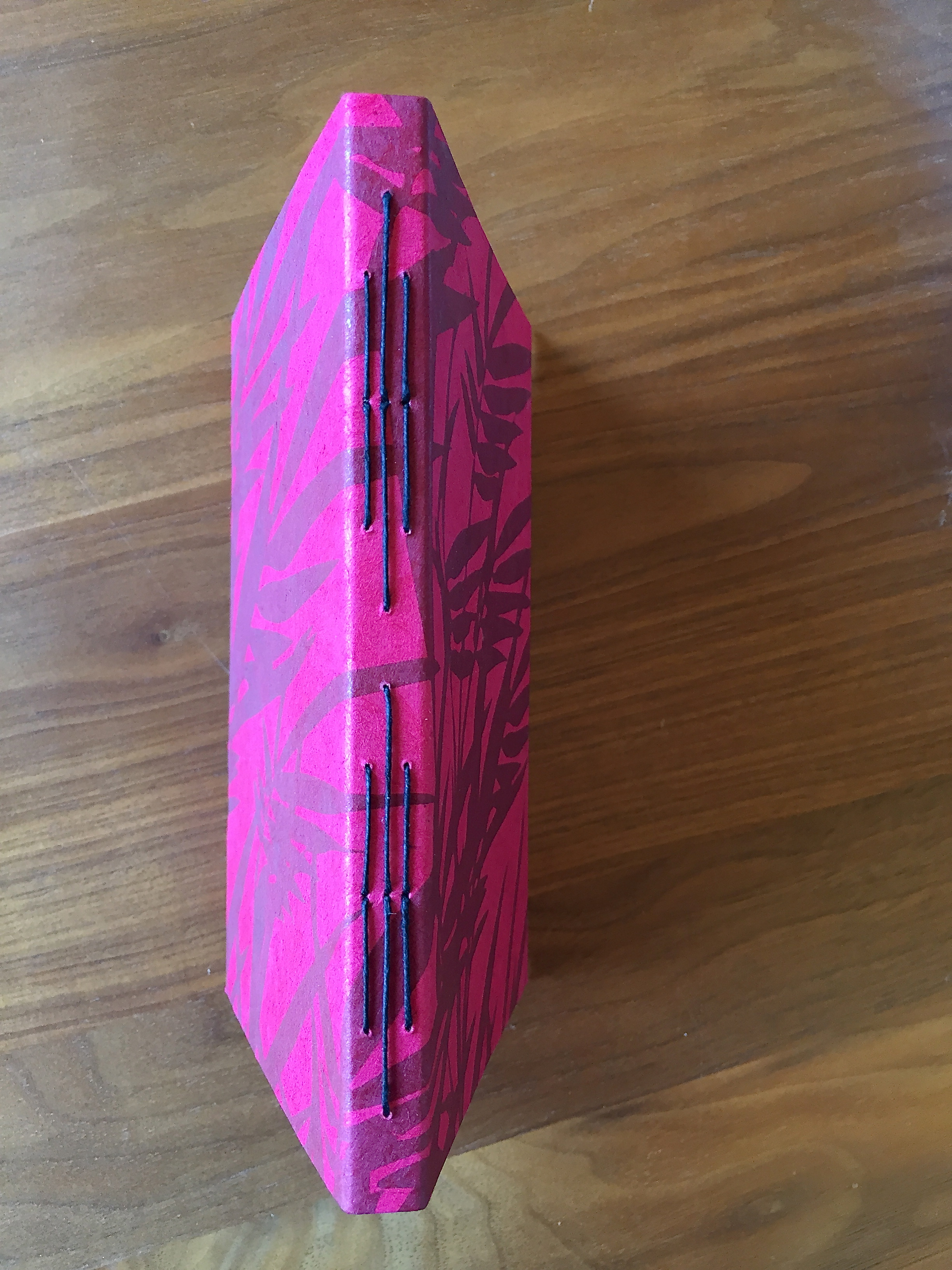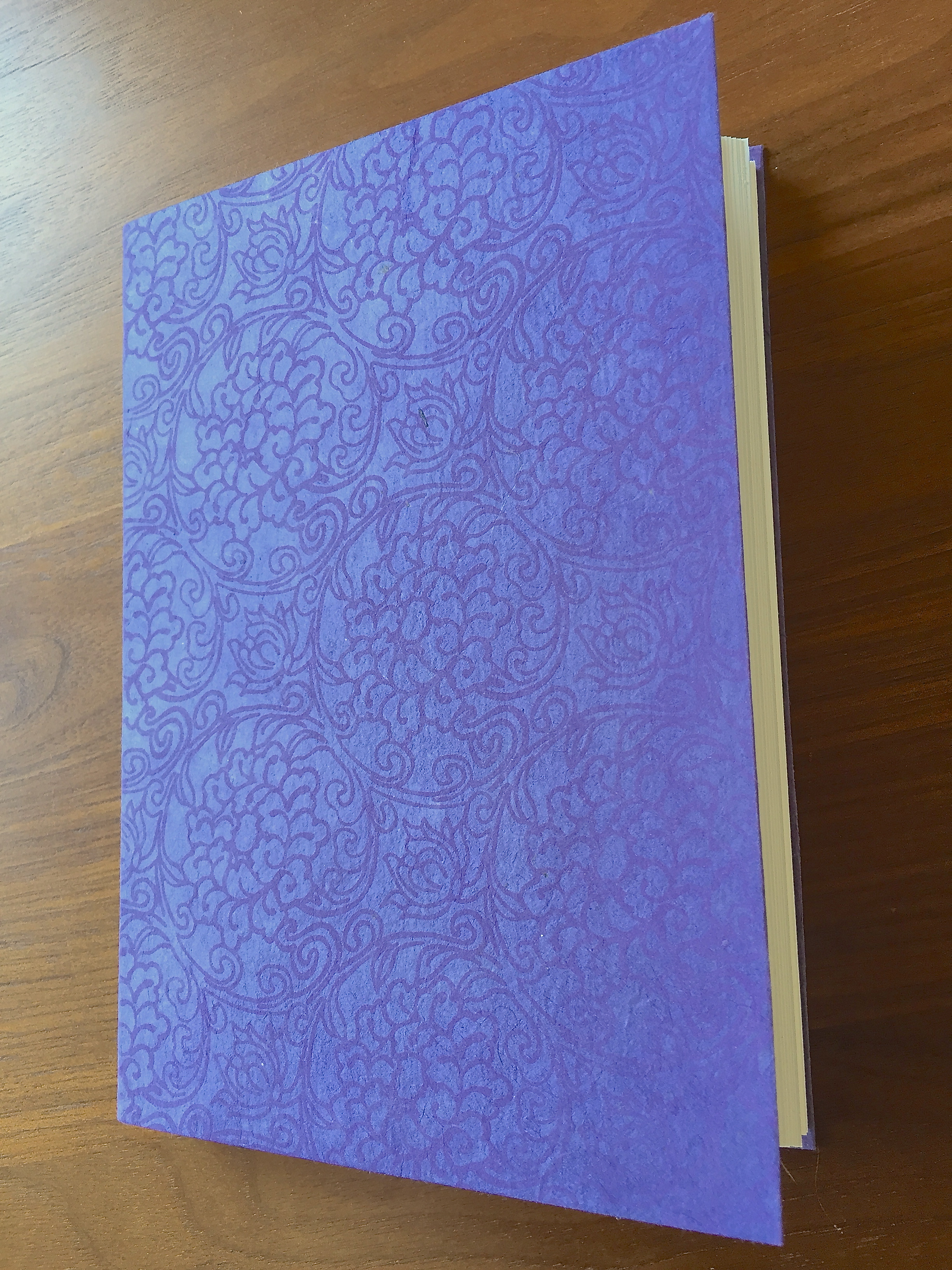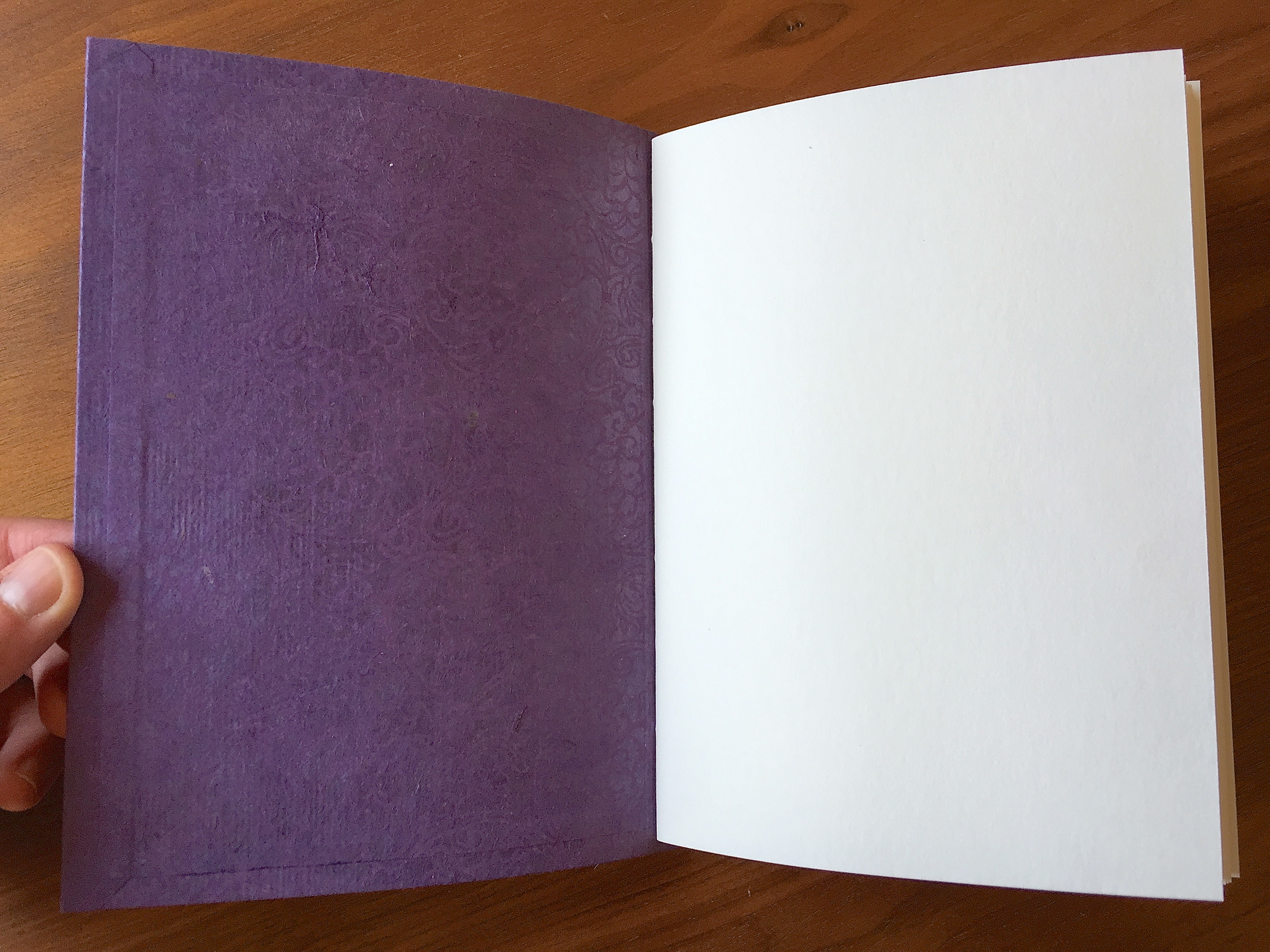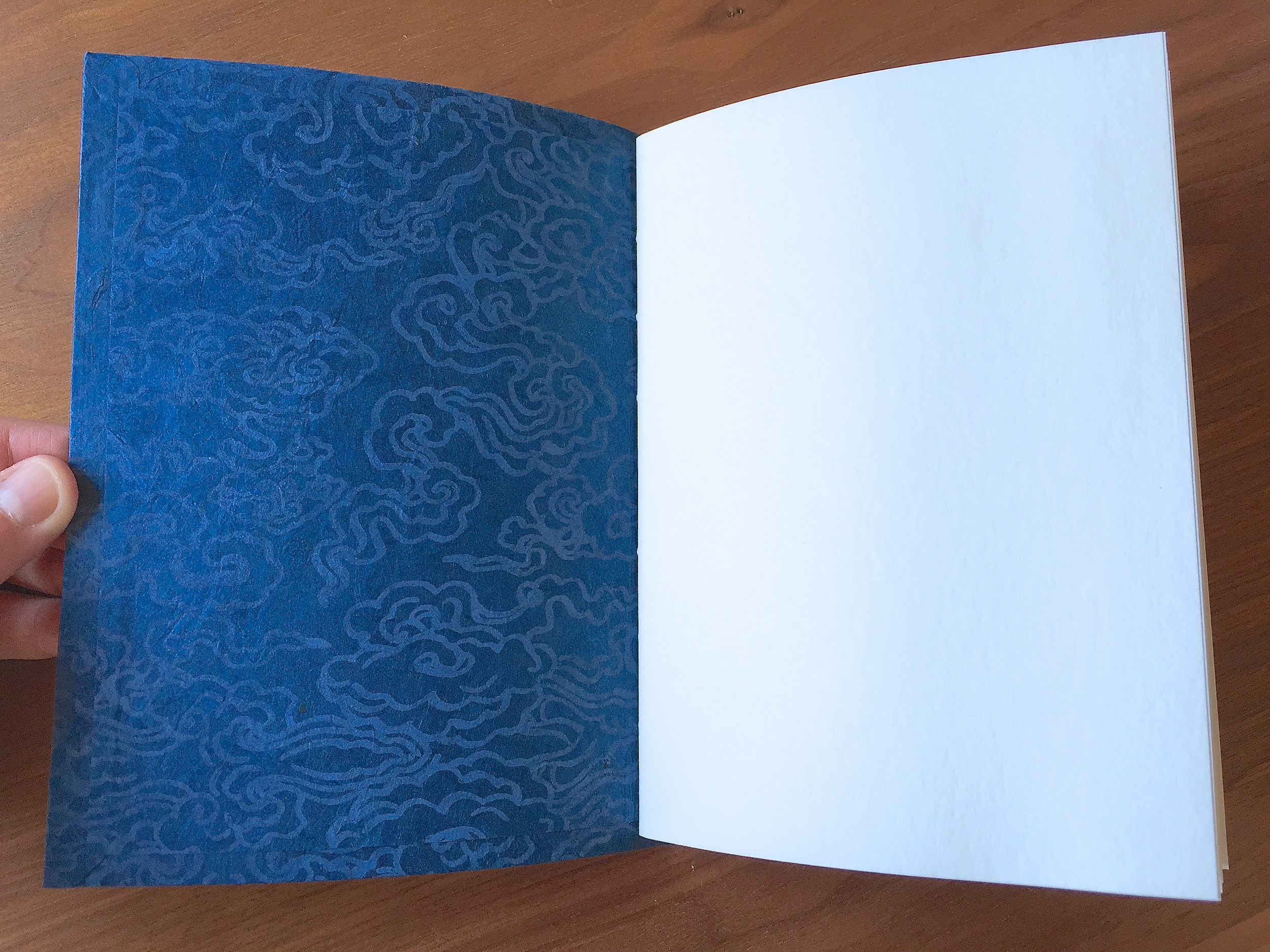 The quick specs:
7" tall by 5" wide, and a half-inch thick
100 interior pages (bamboo)
hand-sewn with linen thread
$22 each
10% of proceeds goes directly to earthquake relief in Nepal
purchase direct from us here
After selecting the large sheets of Nepalese paper, we cut them to size and then affix them to rugged Italian-made cover stock. The result is a cover that is not only beautiful, but durable. The warm-white interior pages, made of sustainably-sourced bamboo paper, are then hand-sewn with linen thread in a multi-section figure-8 binding style that is very strong and allows the book to open flat.
In honor of the long-standing tradition of beautiful paper-making in Nepal, we are currently donating 10% of the proceeds from each of our journals featuring Nepalese paper to the relief effort in the wake of the recent earthquakes in that region. Each Kathmandu Journal you purchase helps us help the men and women of Nepal. For more information on the disaster and the relief work, click here.
May each of you enjoy a safe and celebratory holiday weekend!
With thanks and peace to all,
St Brigid Press