Seven River Prayers ~ by Michael Delp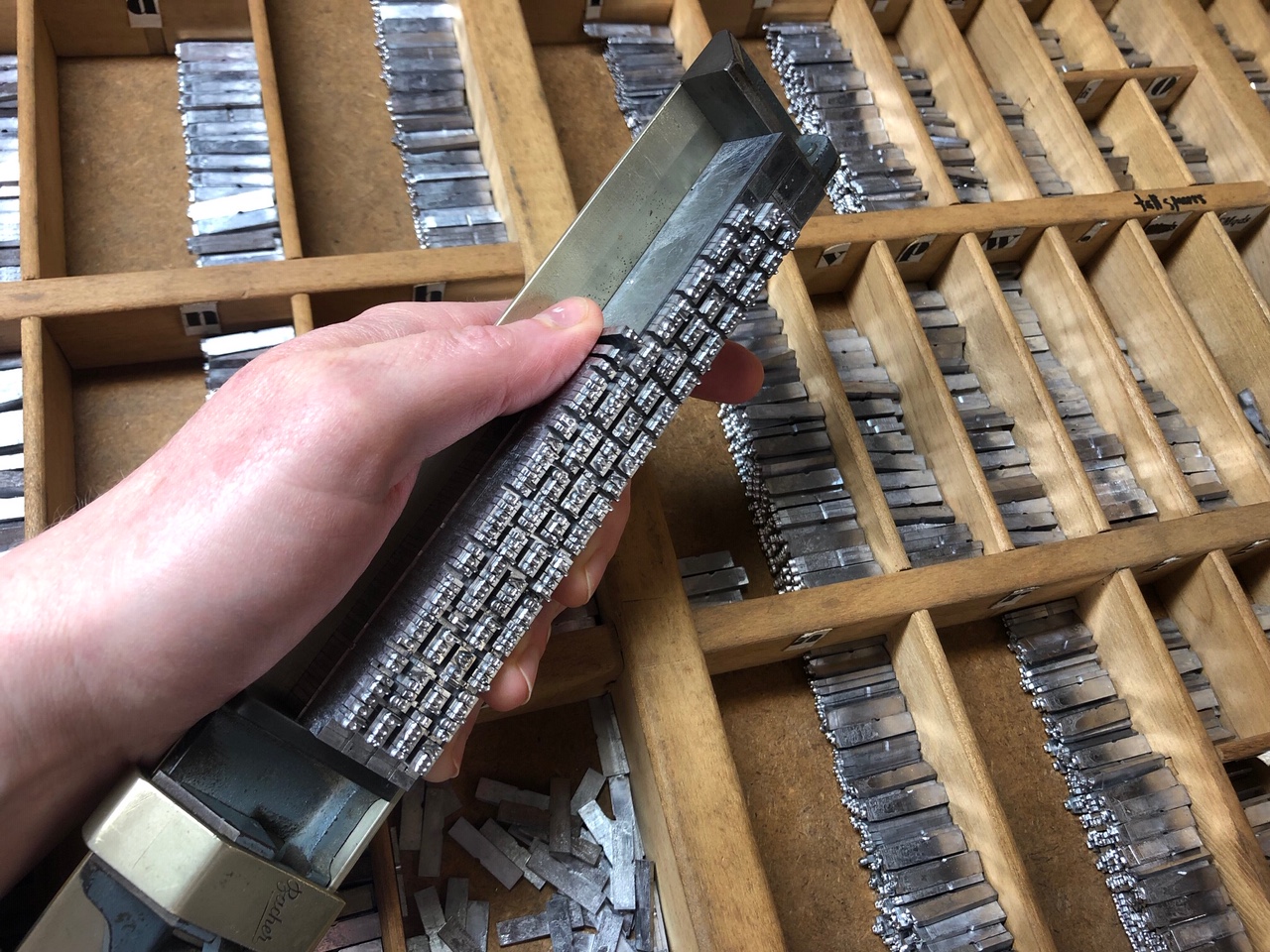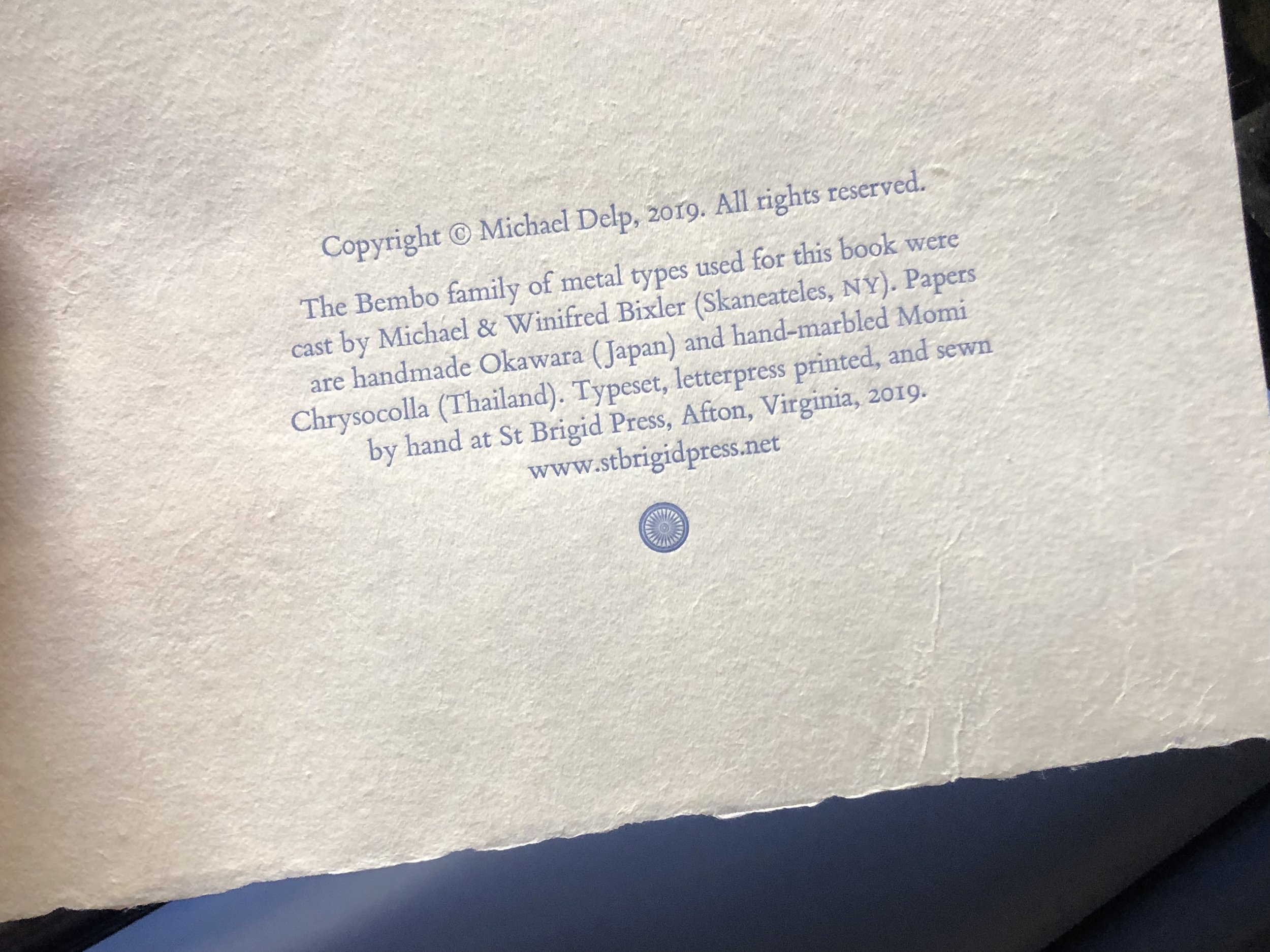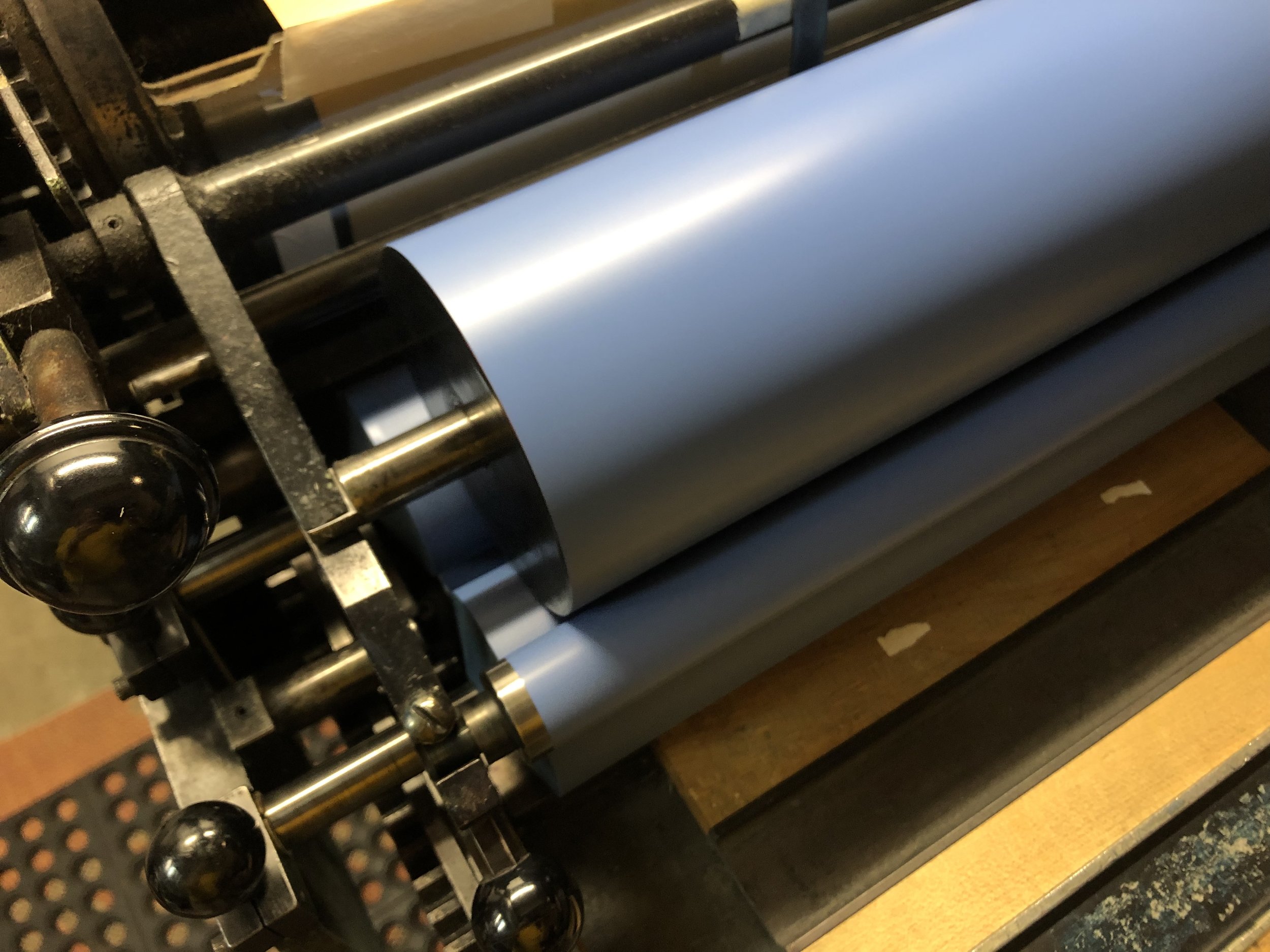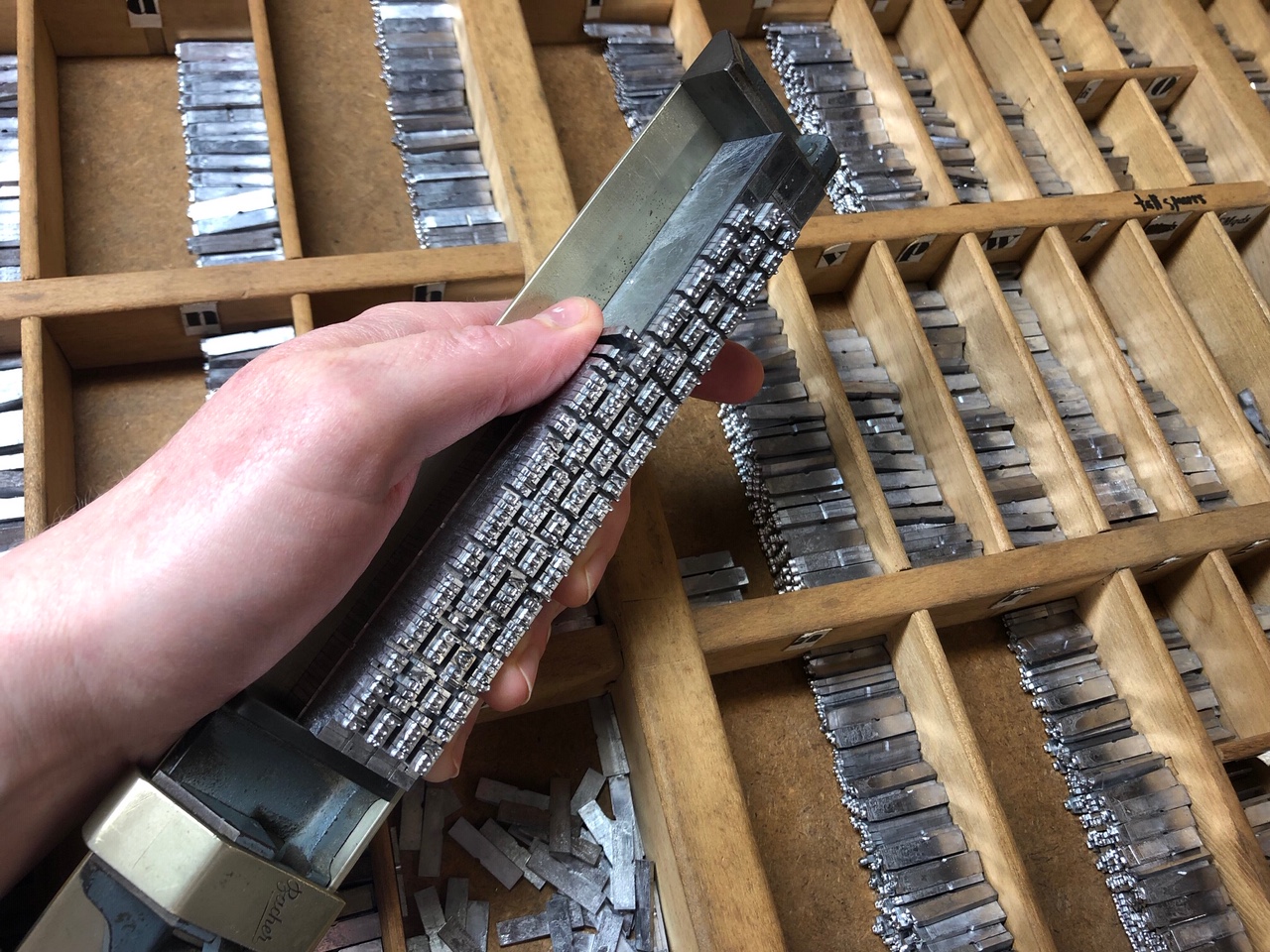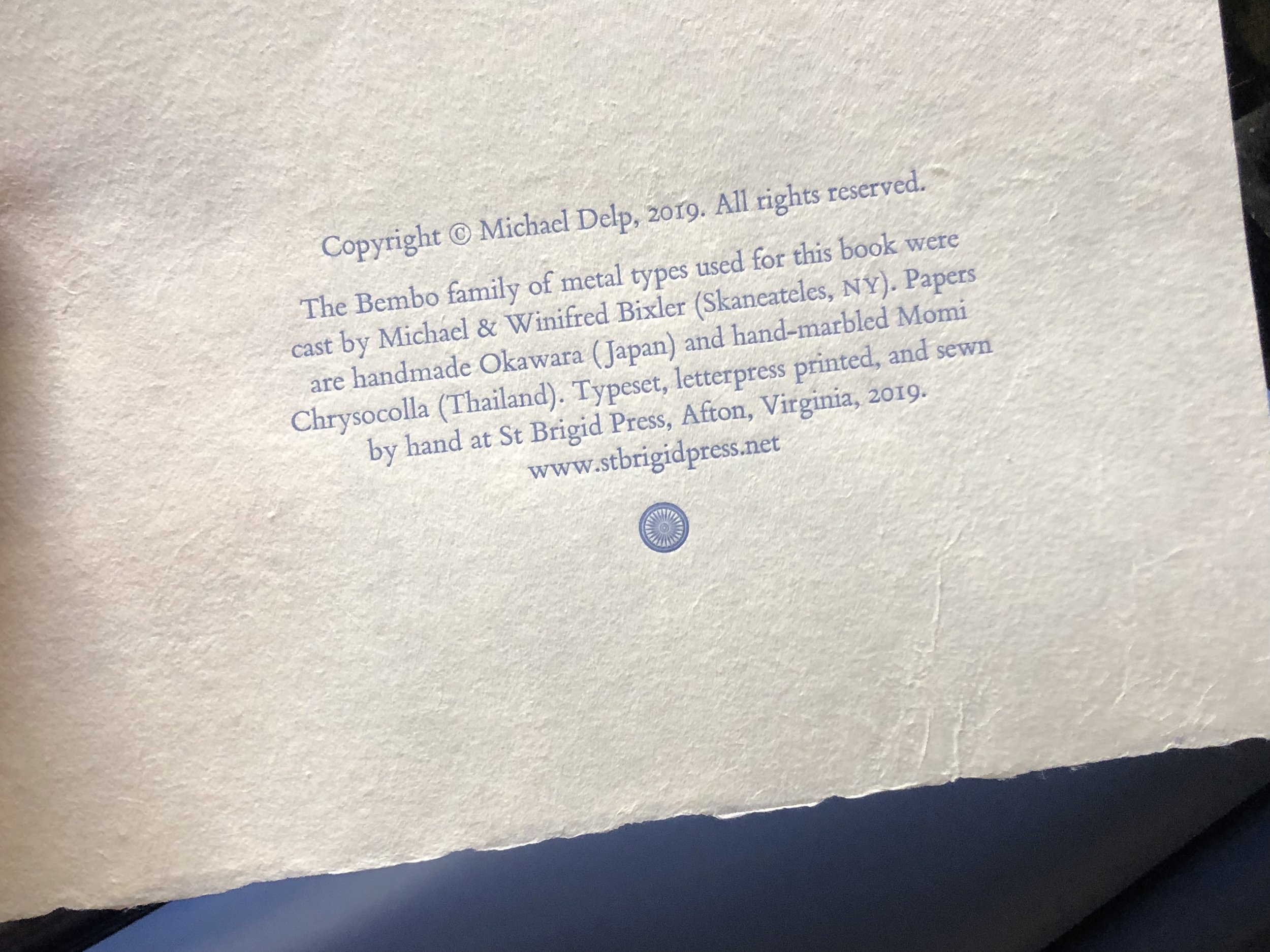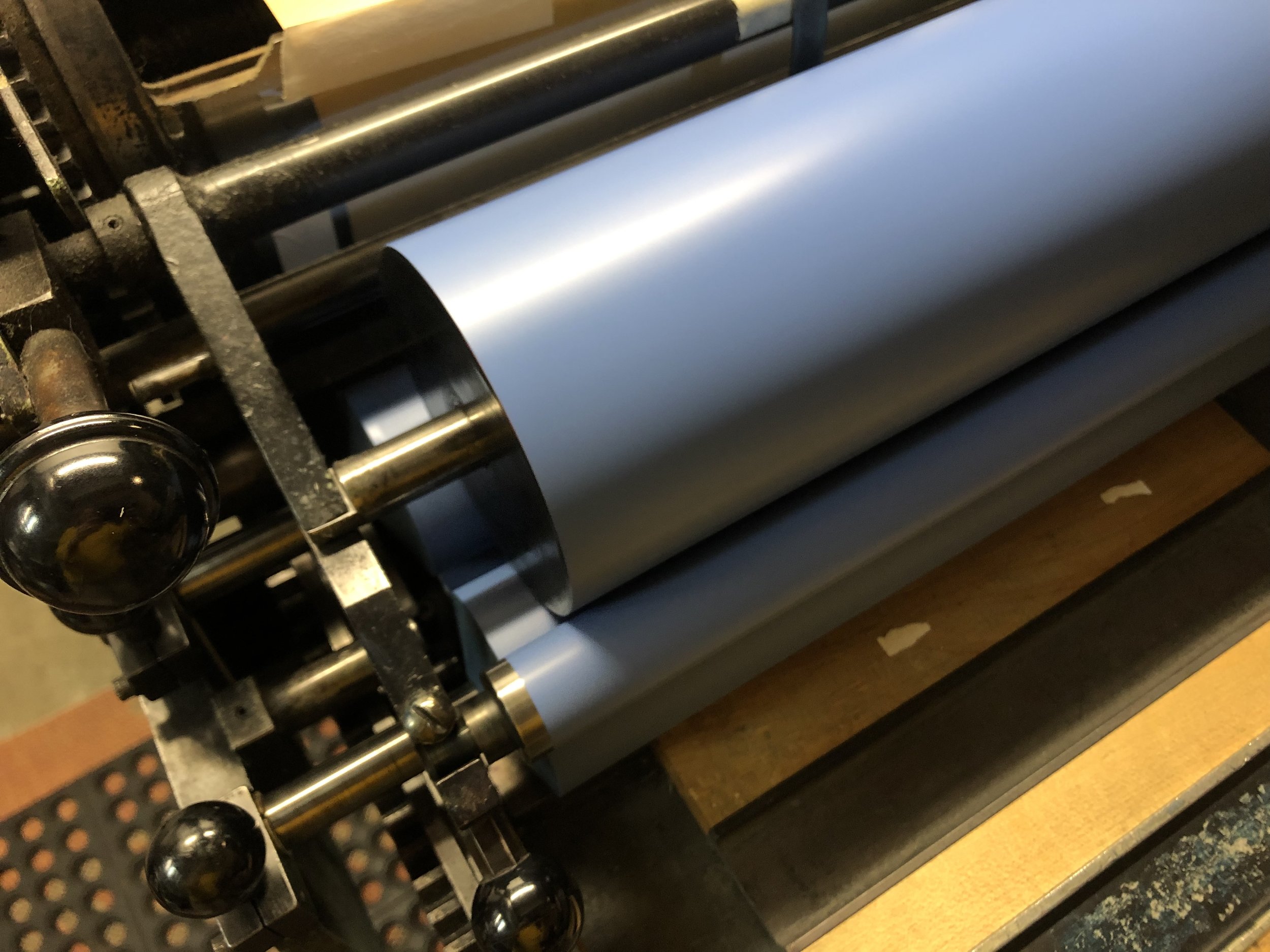 Seven River Prayers ~ by Michael Delp
Seven River Prayers by Michael Delp — letterpress chapbook in a limited edition of 70 copies. Hand-set in the Bembo family of types, cast in metal by the Bixler Press & Letterfoundry (Skaneateles, NY), and letterpress printed on a Challenge Proof Press. Text papers are the exquisite Okawara Handmade from Japan, interleaved with hand-marbled Momi Chrysocolla paper from Thailand, making each chapbook unique. All are hand-sewn in the Asian side-bound style. Each Special thanks to Michael and Winifred Bixler for the excellent metal type with which this book is printed, and to Matthew Eickhoff and the team at Dolphin Papers in Indiana who sourced these beautiful papers.
~
Last year, I had the great pleasure of discovering the work of poet and prose writer Michael Delp, former Director of Creative Writing at the acclaimed Interlochen Arts Academy. Fueled by Michigan's wild woods and waters, Delp's poetic work is incantatory, passionate, and deep as the River he loves as his life-blood. From among his newest writing, I have selected seven prose-poems that form a letterpress printed limited edition, forthcoming mid-March 2019.
— Emily Hancock, printer & publisher
Michael Delp recently retired from the Interlochen Arts Academy, where he was the director of creative writing for many years. He is the author of numerous collections of prose and poetry, with his most recent collection of short stories being As If We Were Prey (2010) and his latest book of poems Lying in the River's Dark Bed (2016), both from Wayne State University Press. He lives in Interlochen, Michigan, with his wife, Claudia, and splits his time between there and Reeling Waters, his cabin on the Boardman River.
NOTE ~ Each chapbook in this edition is unique: letterpress printed on handmade and hand-marbled papers. Enjoy the unique and vital beauty of each book!