The Open Gate: New & Selected Poems by Emily Hancock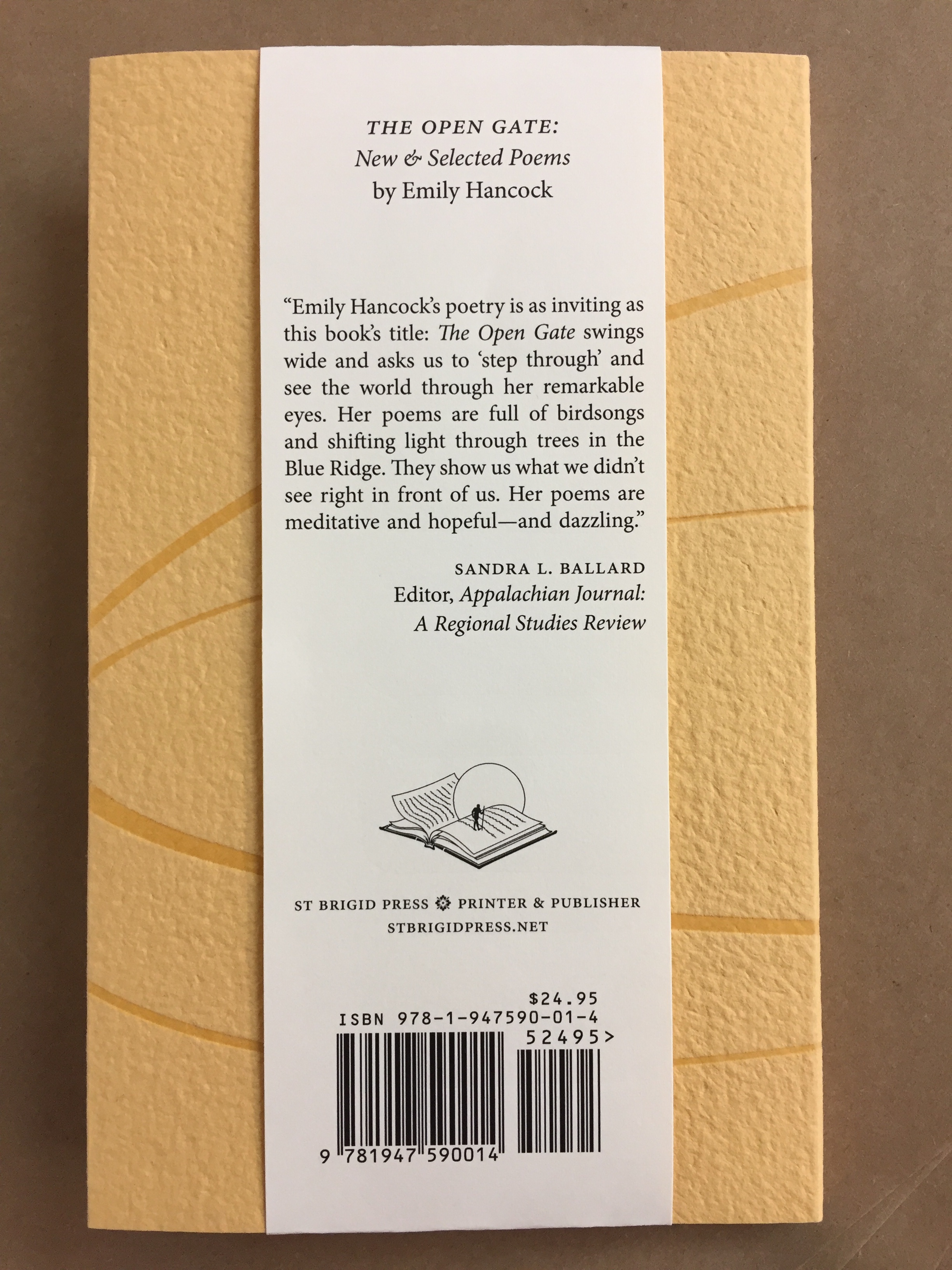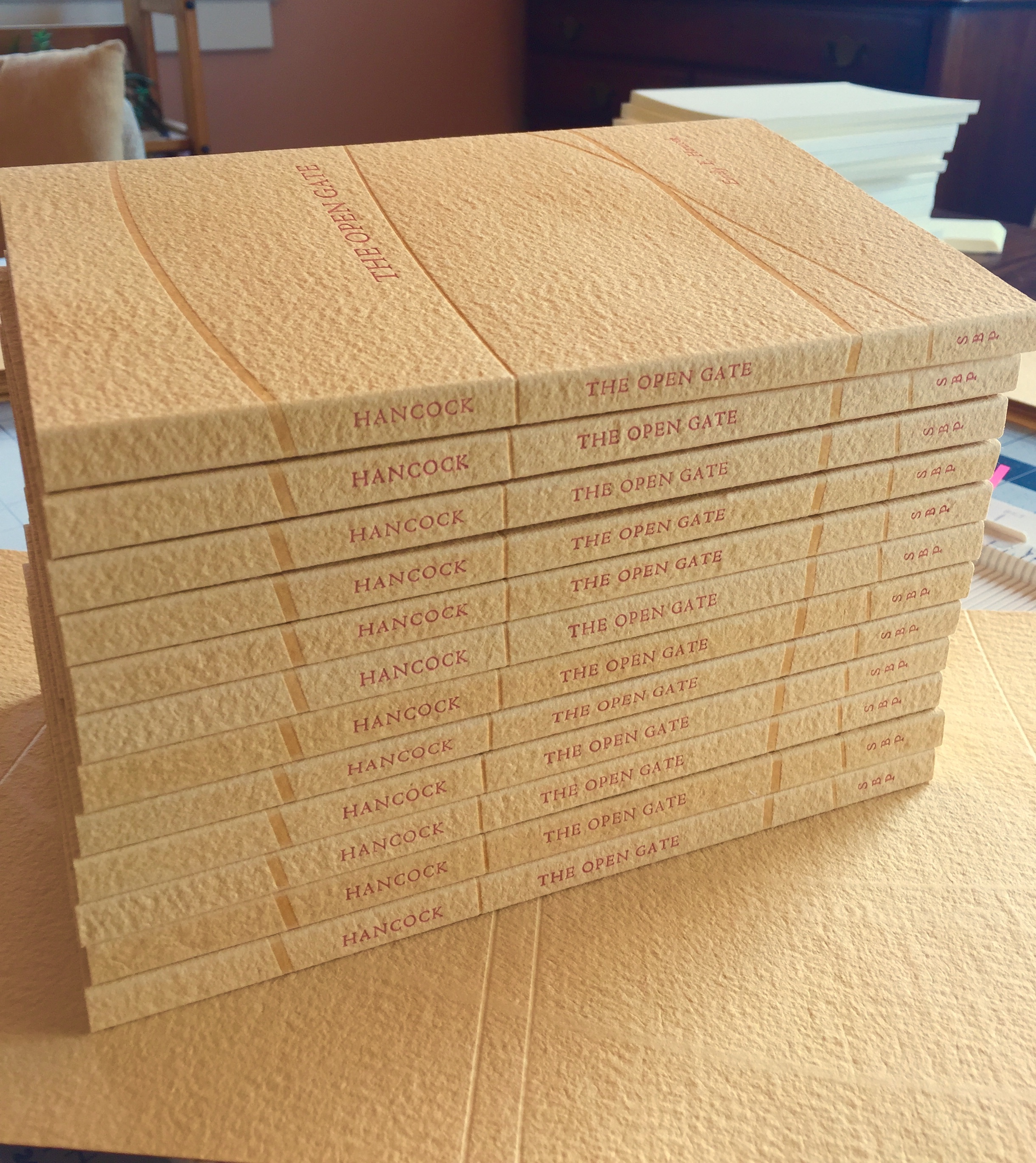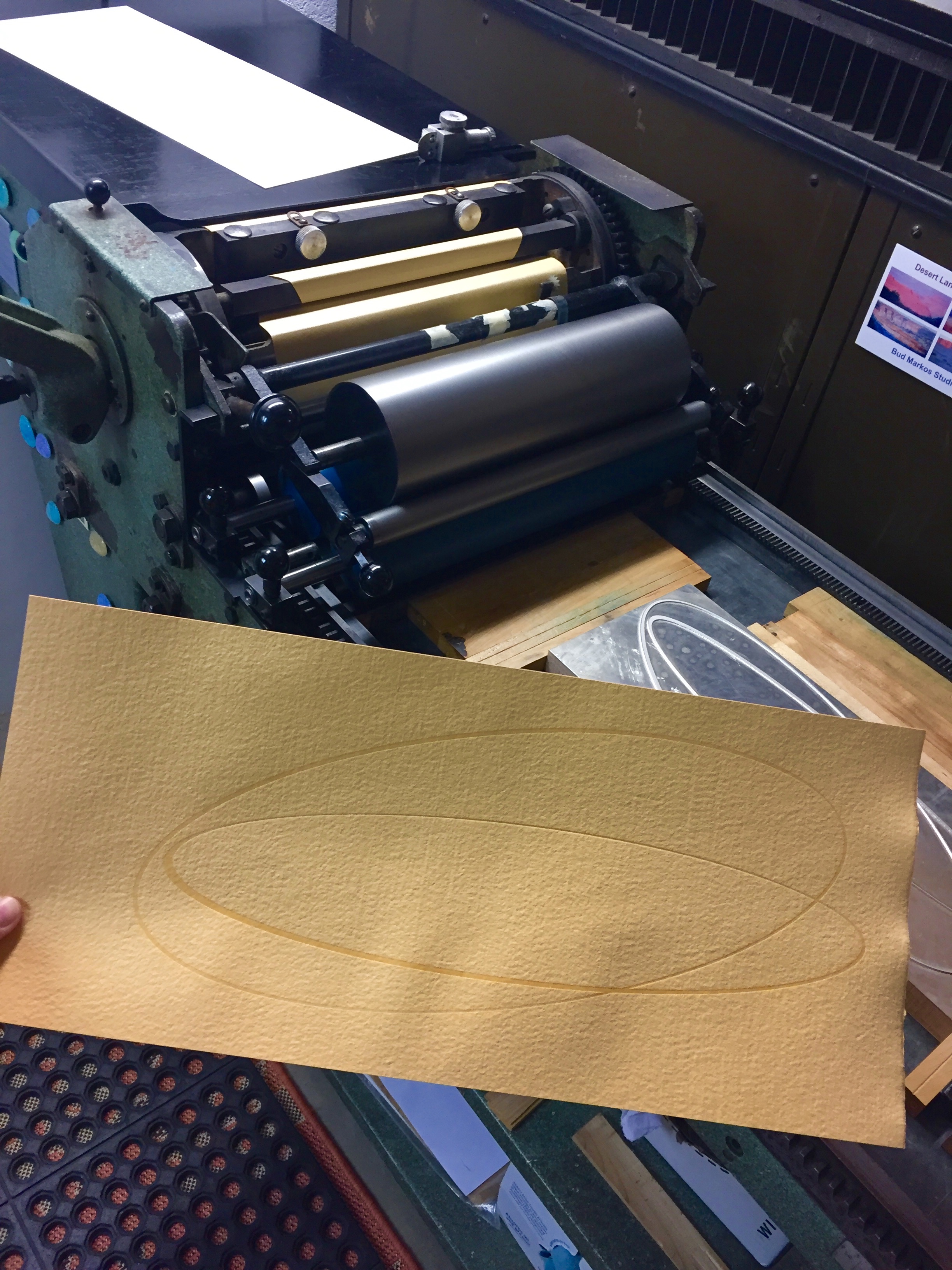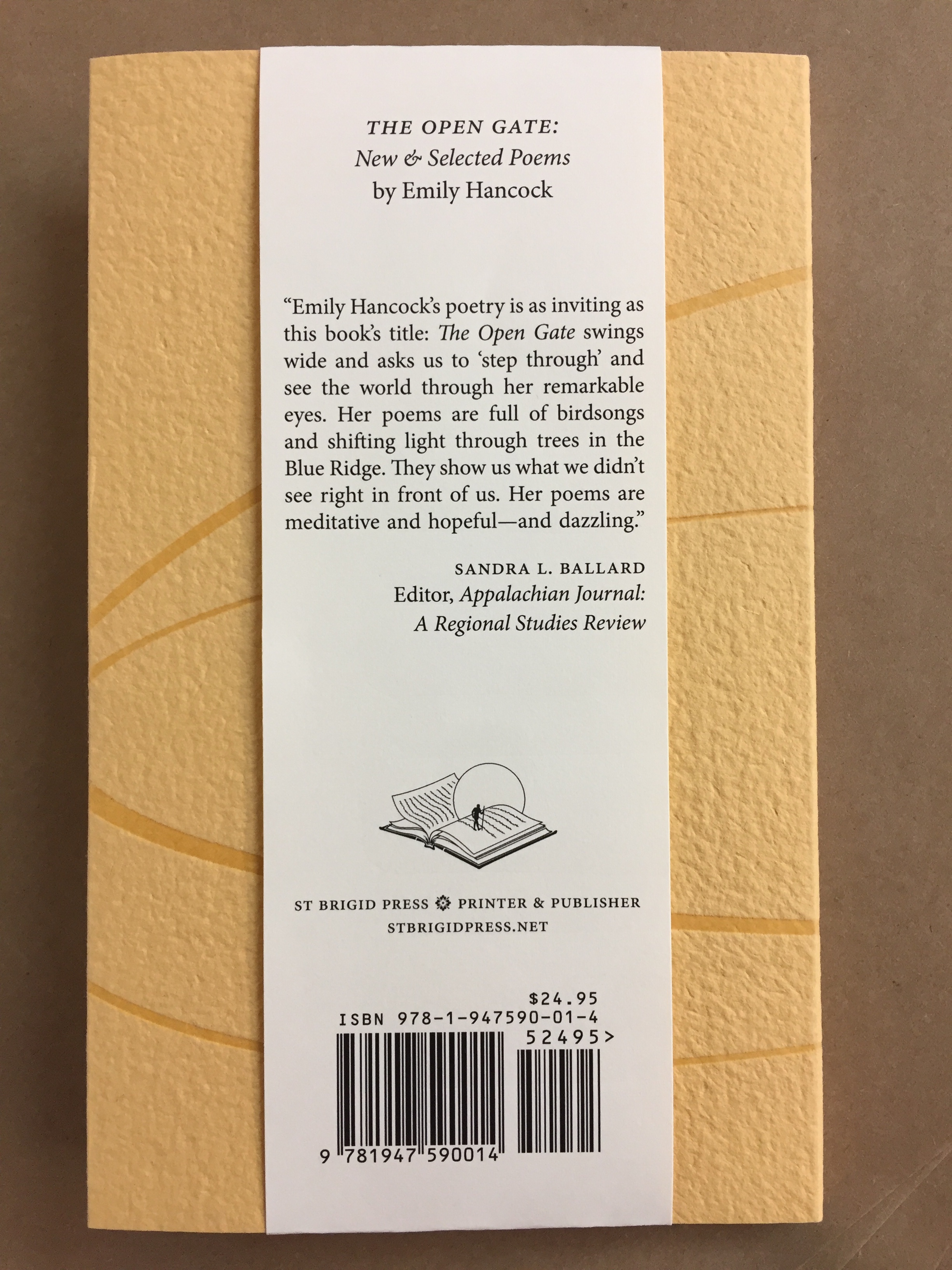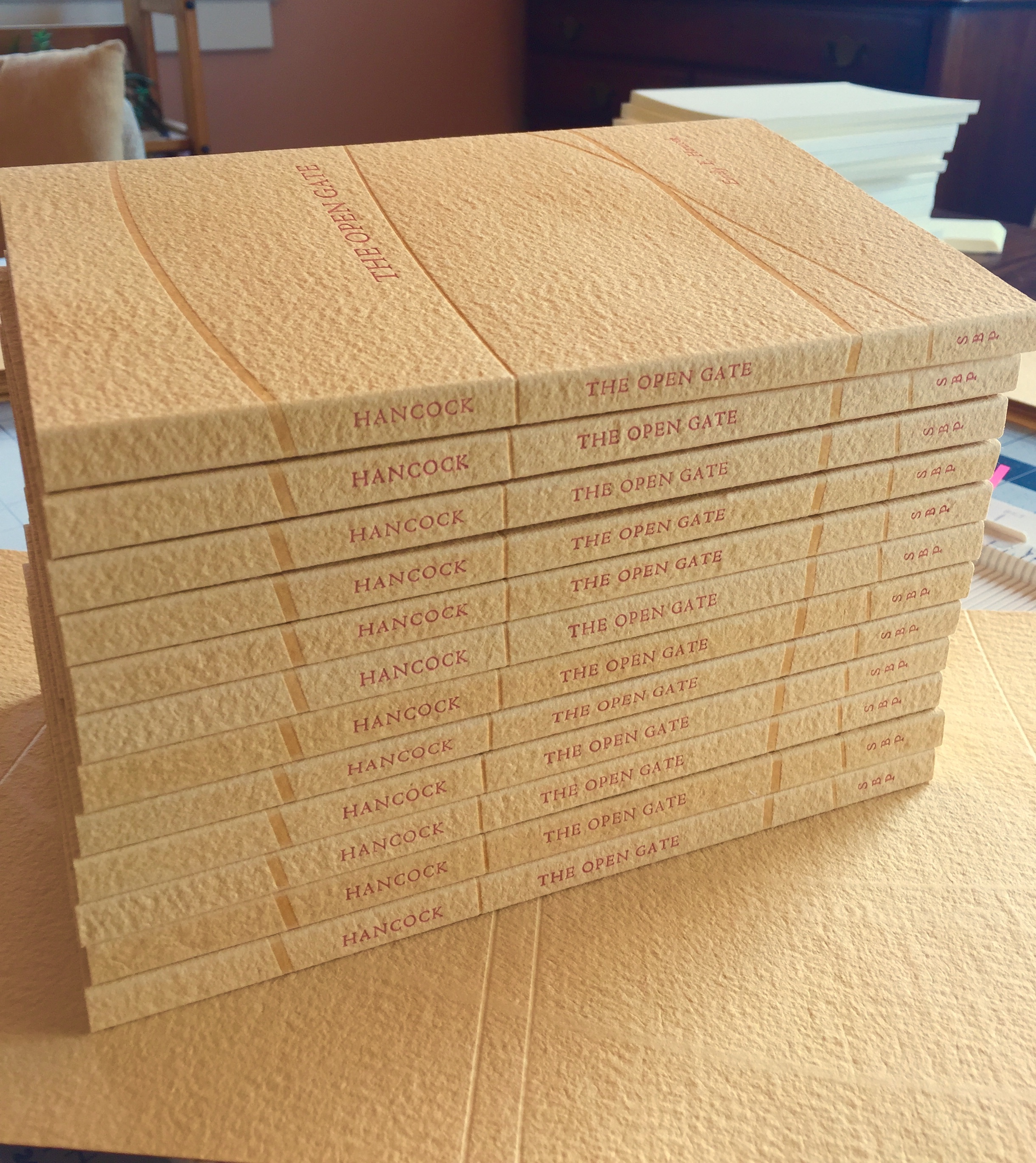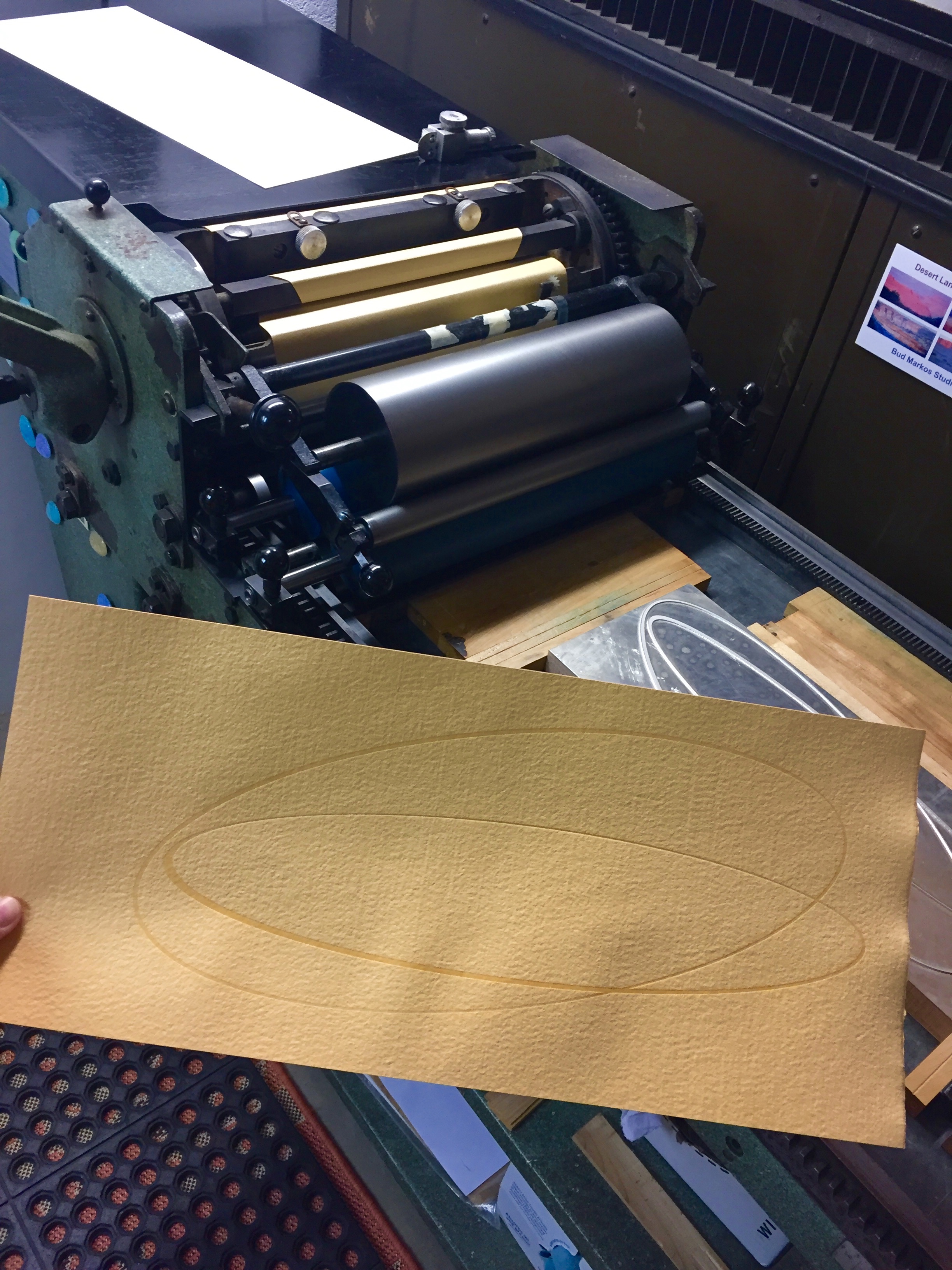 The Open Gate: New & Selected Poems by Emily Hancock
The Open Gate: New & Selected Poems by Emily Hancock
ISBN: 978-1-947590-01-4
80 pages, 46 poems, with Preface by the author
line art illustrations by Deborah Justice
offset printed & Smyth-sewn at Gaspereau Press
set in Centaur & Arrighi typefaces
jacket letterpress printed at St Brigid Press on St Armand handmade paper
$24.95
THE AUDIO EDITION:
unabridged audio recording of The Open Gate (56 minutes) on CD (compact disc)
read by the author
ISBN: 978-1-947590-02-1
recorded, produced, and mastered by Jim Plitt at JP Support Services, Nellysford, Virginia
CD case handcrafted from St Armand handmade paper & letterpress printed at St Brigid Press
$14.95
THE LIMITED EDITION PRINT
5" x 7" print of "Dayspring," a poem from The Open Gate
handset (in Kabel Light types) & letterpress printed at St Brigid Press on handmade paper from St Armand
limited edition of 40, signed and numbered by the author
$5.95
THE OPEN GATE SET: BOOK, AUDIO CD, & PRINT
Complete set of The Open Gate Suite: book, CD, and print
$39.95
How long does it take to write a poem? A whole book of poems? One answer might be, "A lifetime." In 2017 I turned 40, and, having written poems for decades, it suddenly seemed TIME to publish a full-length collection.
Work on the manuscript began in the spring and came together in the summer. To my delight, my artist-friend-&-collaborator Deborah Justice agreed to create several beautiful line-drawings to illumine it.

At 46 poems, the book was too large for me to print in-house, so I commissioned my colleagues at Gaspereau Press in Nova Scotia to produce the text block. Andrew Steeves digitally designed and typeset it, and Gary Dunfield offset-printed and bound it. I letterpress printed the handmade paper jacket here at St Brigid Press.
See a poem from the book & listen to the author read it on our blog post "Walking Into Winter."
~ Poetry reading & talk by Emily Hancock ~
This is a video recording of the live presentation given by author Emily Hancock on December 3rd, 2017, at Black Swan Books in Staunton, Virginia. The occasion was the release of her latest collection of poetry, The Open Gate. Hancock is introduced by her friend and collaborator, fellow poet Jeff Schwaner . (Video run time, approx. 25 mins.) If you prefer to listen to the audio-only recording, please scroll down to the link below the video.
Below is the audio-only recording of the poetry reading and talk videoed above. (Audio playback time, approx. 37 mins.; includes a question & answer session with Hancock at the end.)
All text, audio, and video © copyright St Brigid Press, 2017. All rights reserved. No portion of the text, audio, or video may be used without express permission from St Brigid Press, LLC.