"Wildflowers Ending" ~ Poems by J.L. Davis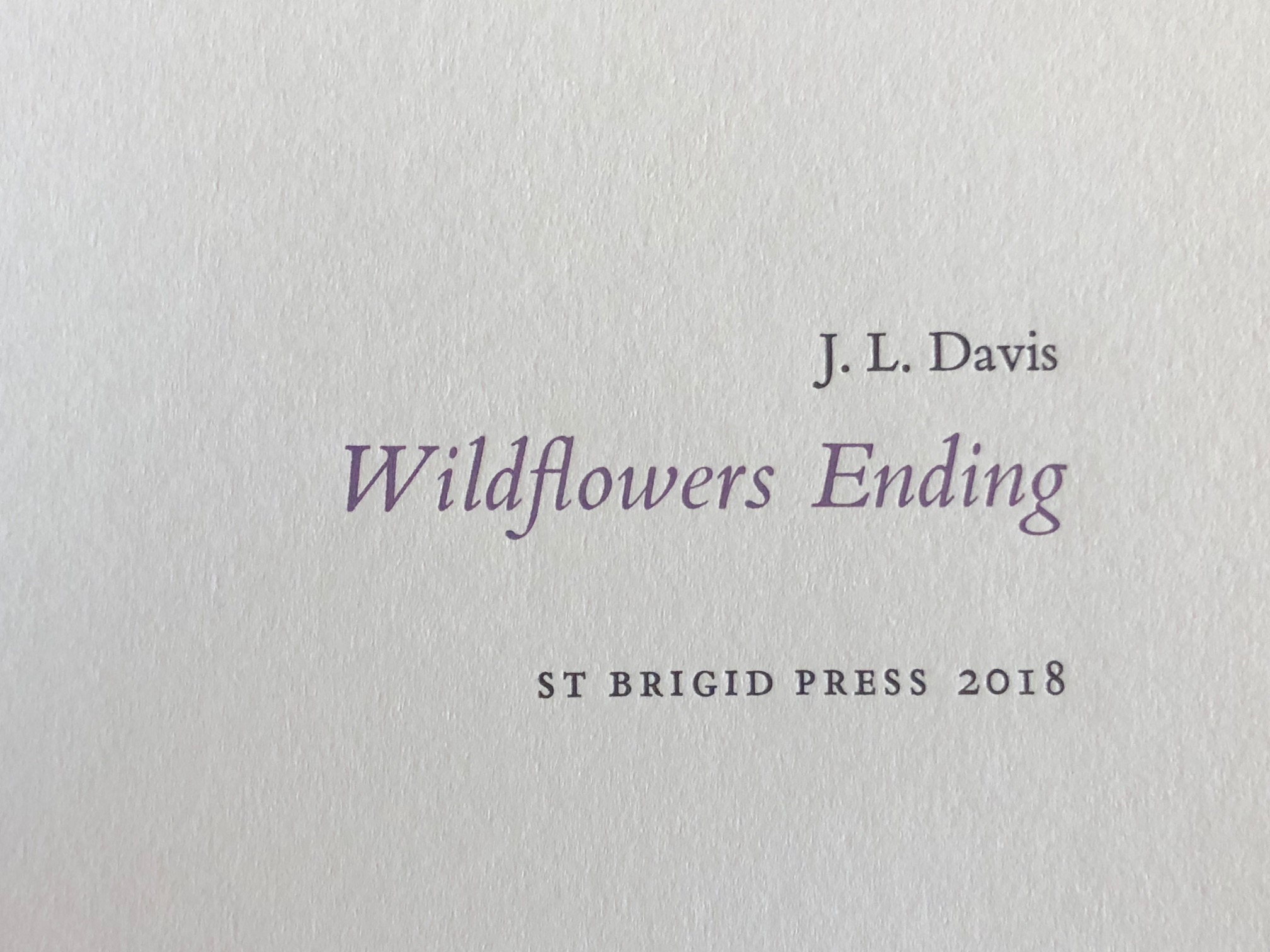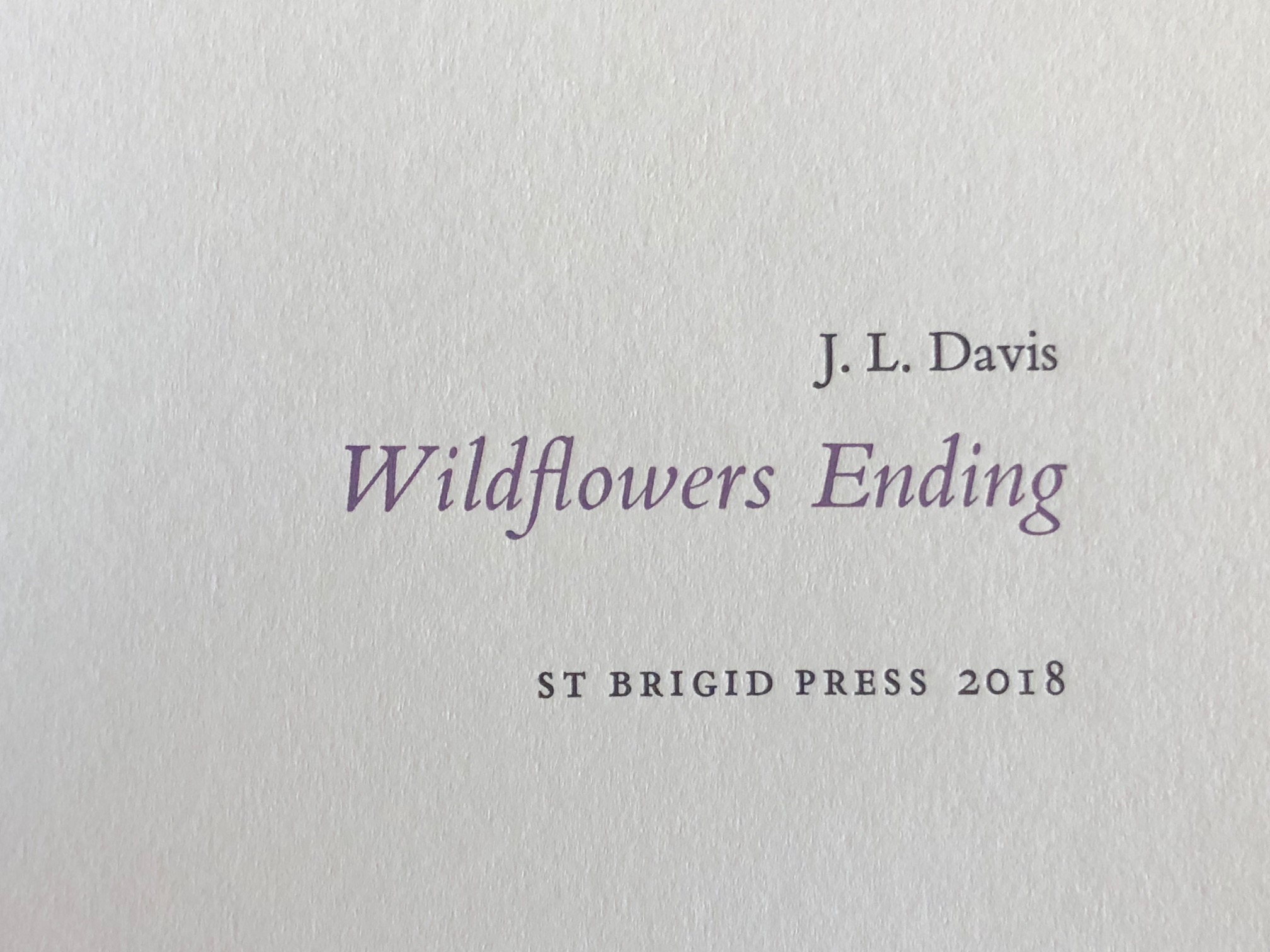 "Wildflowers Ending" ~ Poems by J.L. Davis
Dear Friends,
I am honored to announce a new chapbook of poems from St Brigid Press — Wildflowers Ending by J. L. Davis. Davis is an accomplished poet who here offers twenty crystalline short-form pieces that arise elegantly, organically from her beloved Michigan landscape.
This limited edition chapbook is accompanied by a beautiful linoleum block illustration by Lana Lambert. The poems are hand-set in the lovely Bembo family of types, newly cast in metal for us by The Bixler Letterfoundry in Skaneateles, NY. Text paper is Mohawk Superfine, and is hand-bound with Lokta covers. The book is letterpress printed on our venerable 1909 Golding Pearl foot-treadled press (with occasional assistance from Linji the Shop Dog ;-).
Chapbook Edition: 98 copies.
Chapbook Size: 6"x4" inches, 32 pages.
Chapbook Price: $32.